Looking south on Fifth Avenue in New York City from in front of the New York Public Library, between 41st and 42nd Streets, around 1910-1915. Image courtesy of the Library of Congress, Detroi Publishing Company Collection.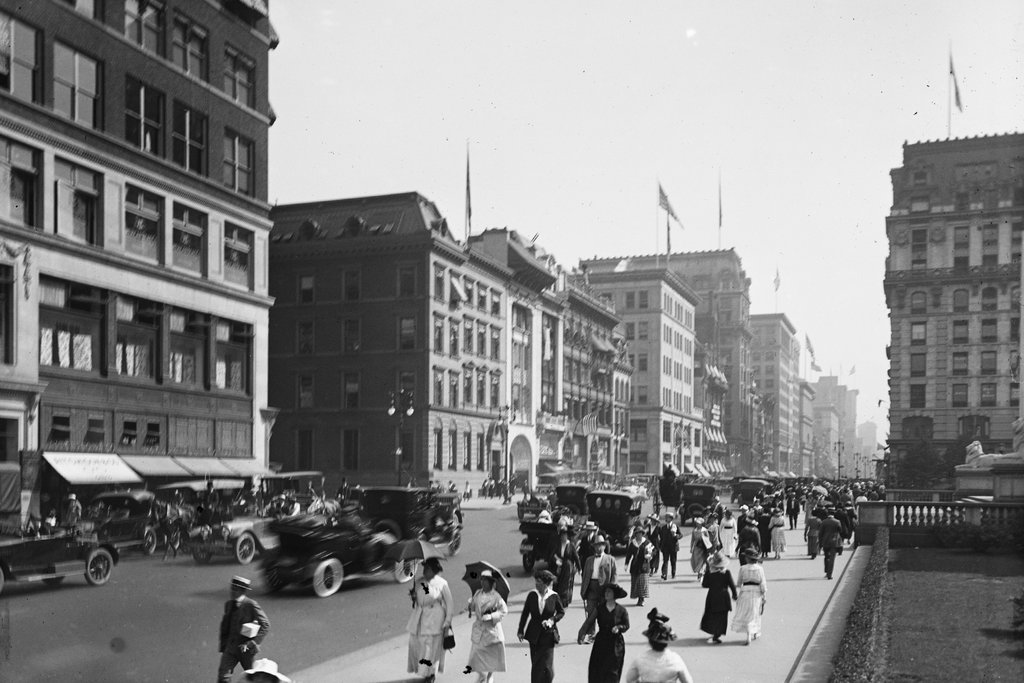 Fifth Avenue in 2016: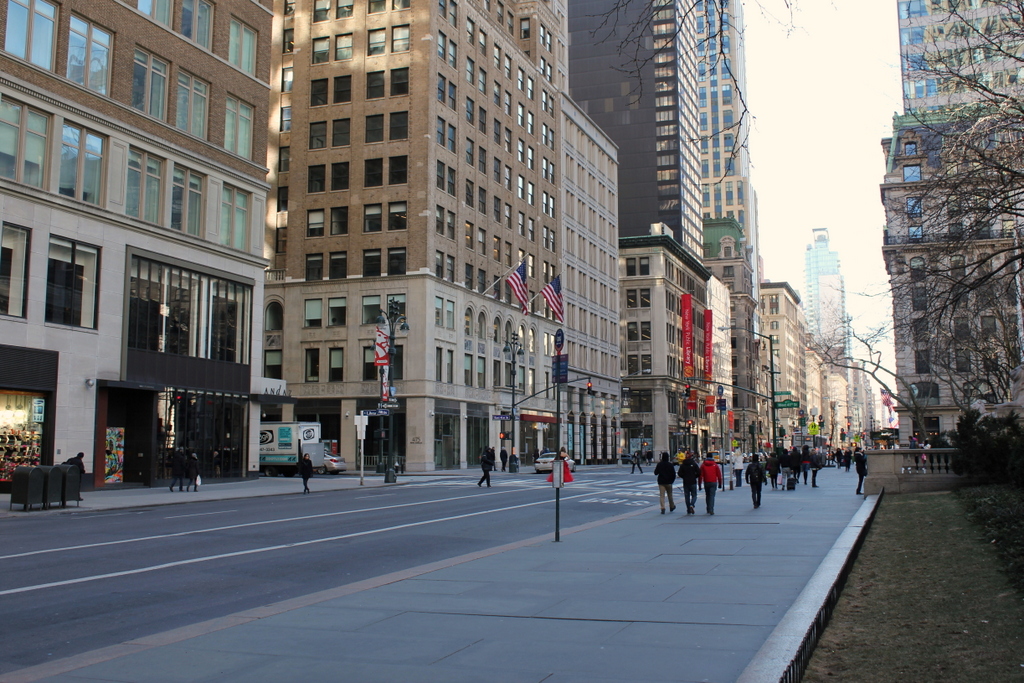 The first photo is blurry and somewhat out of focus, which gives a busy, chaotic feel to the picture as blurred cars speed past the pedestrians on the crowded sidewalks. Not much has changed in that regard in the past century, and even many of the buildings from the first photo are still standing. There is a good number of modern skyscrapers in this scene, but interspersed with them is a variety of early 20th century commercial buildings.
Some of the historic buildings in the present-day scene include the Knox Hat Building on the far right, at the corner of 42nd Street. Built in 1902, this 10-story building housed a company that probably sold many of the hats worn by the pedestrians in the first photo. Further down Fifth Avenue on the left is a similarly-designed building with a copper mansard roof. This was the Knabe Building, which was completed in 1906 for Wm. Knabe & Co., a piano manufacturing company.
Other early 20th century commercial buildings include the one on the far left at the corner of 41st Street, and, a block away, the current Mid-Manhattan Library building, which has the two vertical red banners in the 2016 scene. The most prominent building in this area, though, is the main branch of the New York Public Library just out of sight to the right. Only the lions at the front steps are visible from this angle, but they help to establish the date of the first photo as being no earlier than about 1910-1911, when they were installed at the newly-opened library building.