Looking north up Fifth Avenue from near 42nd Street, around 1900-1910. Image courtesy of the Library of Congress, Detroit Publishing Company Collection.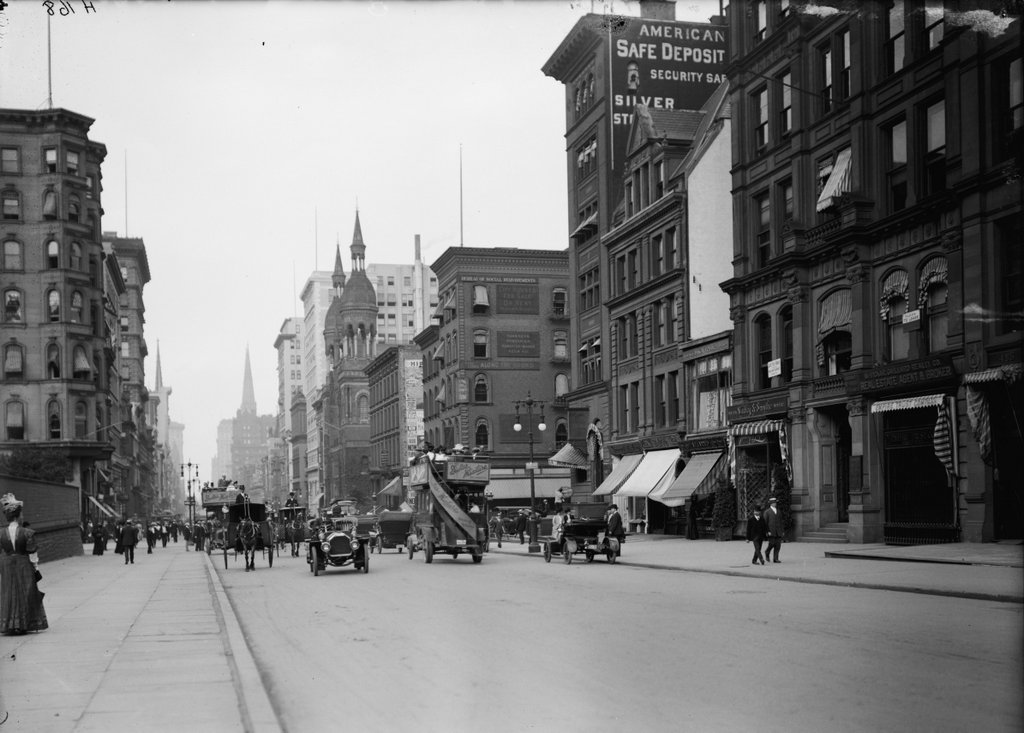 Fifth Avenue in 2016: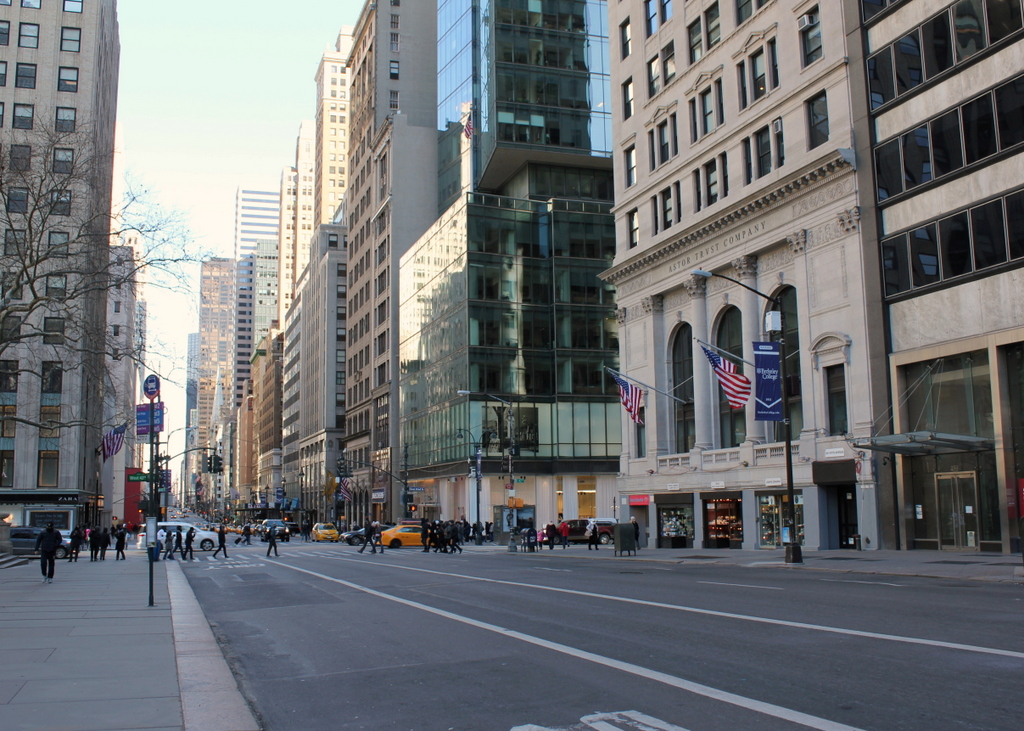 This view shows Fifth Avenue from the same spot as the previous post, just facing in the opposite direction. Not much is left from the first photo, as all of the buildings in the foreground and probably almost everything in the distance has since been demolished. Among the first to go were the buildings on the right side at the corner of 42nd Street, which were probably taken down soon after the photo was taken in order to make room for the Astor Trust Company building. This 22-story skyscraper was completed in 1916, and is still standing today after recent renovations that restored it to its original appearance.
Probably the most significant demolished building from the first photo is the Temple Emanu-El, located on the right side of the street at the corner of 43rd Street. It had been completed in 1868 to serve the growing Jewish population of New York City, and at the time it was located in a predominantly residential area. However, over the years Fifth Avenue became more commercial, and as the street's wealthy residents moved uptown, so did the congregation. The building was sold in 1926, and demolished several years later to build the 40-story skyscraper that now stands in its place.