The main branch of the New York Public Library, seen from the corner of Fifth Avenue and 40th Street around 1911-1920. Image courtesy of the Library of Congress, Detroit Publishing Company Collection.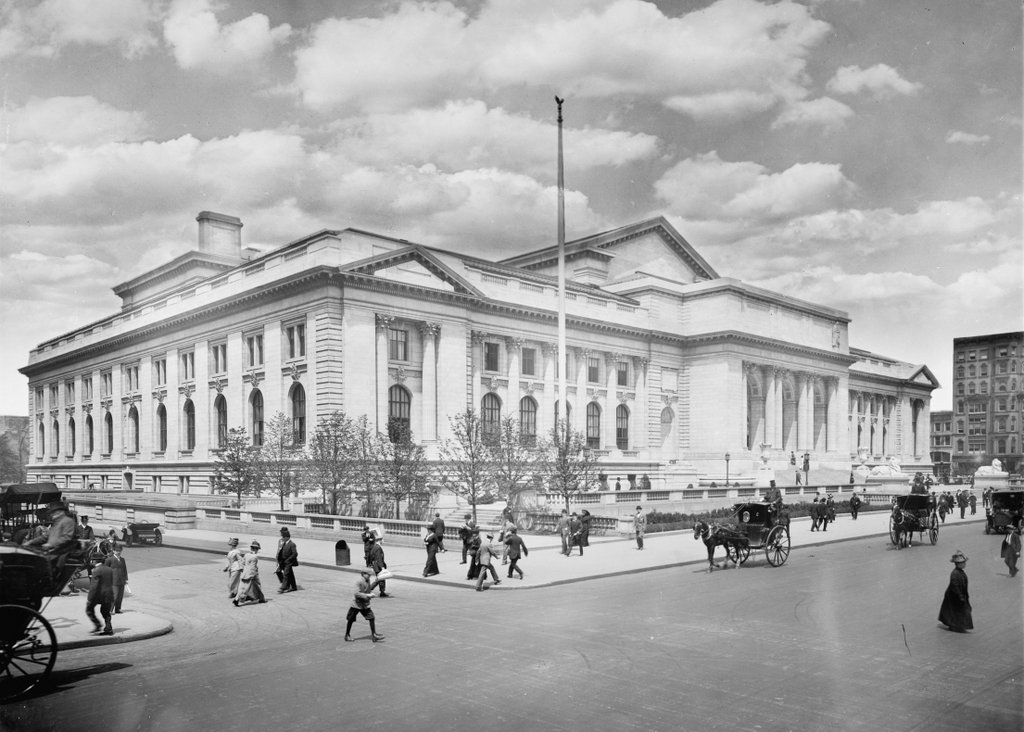 The library in 2019: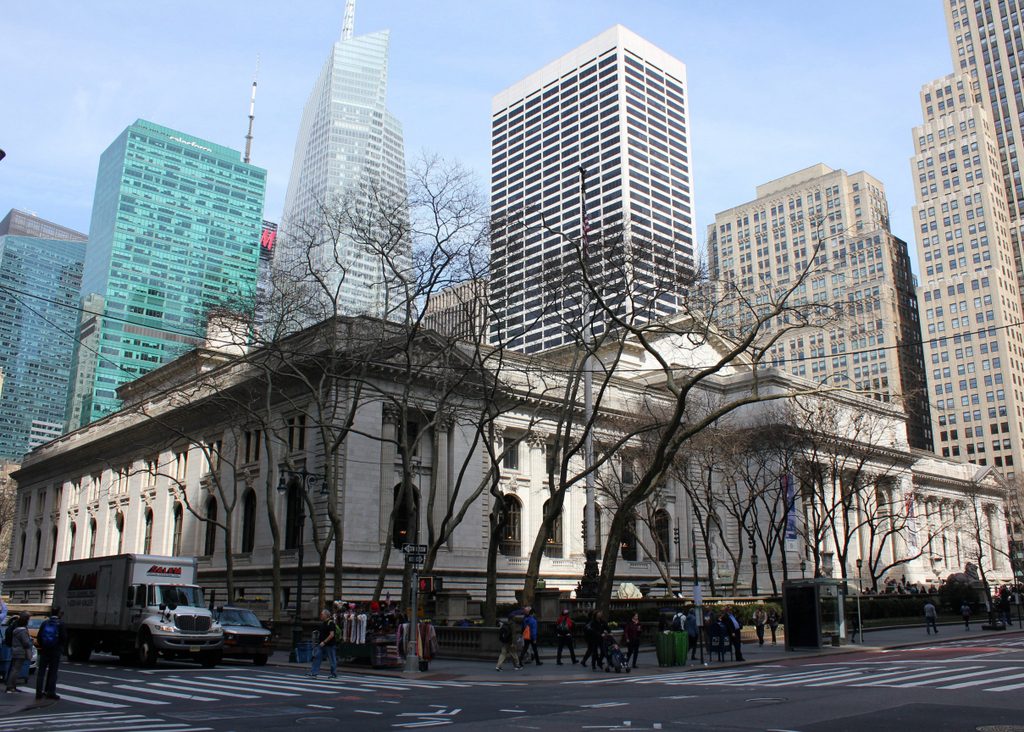 The New York Public Library system has its origins in a number of 19th century private libraries, including the Astor Library and the Lenox Library. In 1895, these were consolidated into a single, city-wide public library, but the organization was in need of a suitable building. In the 1890s, the Boston Public Library had set the standard for grand city libraries, and New York City followed suit with this central library, located along Fifth Avenue between 40th and 42nd Streets. This spot had previously been the site of the Croton Distributing Reservoir, a massive 50-foot tall granite structure that was built in 1842 and could hold up to 20 million gallons of drinking water. It was demolished around 1900 and construction on the library began in 1902.
The interior of the library is known for its elegantly-designed public spaces, such as the marble Astor Hall, the walnut-paneled McGraw Rotunda, and the two-block long Main Reading Room, but there is far more to the building than just what is publicly accessible. When the library opened in 1911, its collections were stored in seven levels of stacks underneath the Reading Room, which had 75 miles of shelf space. The library eventually outgrew this space, though, and in the 1980s the stacks were expanded underneath Bryant Park, which is located behind the library.
Since 2008, the building has been officially named after Stephen A. Schwarzman, a businessman who donated $100 million toward renovating and expanding the library. Its exterior has remained largely unchanged from the first photo, but virtually everything else around it has changed in the past century. Today, Midtown Manhattan has grown up around the library, and while the backdrop of the first photo is a sky filled with white puffy clouds, today the view of the sky is now almost entirely obscured by modern skyscrapers that literally overshadow the library.