Looking south on Longmeadow Street from the corner of Bliss Road, on March 27, 1908. Image courtesy of the Longmeadow Historical Society, Emerson Collection.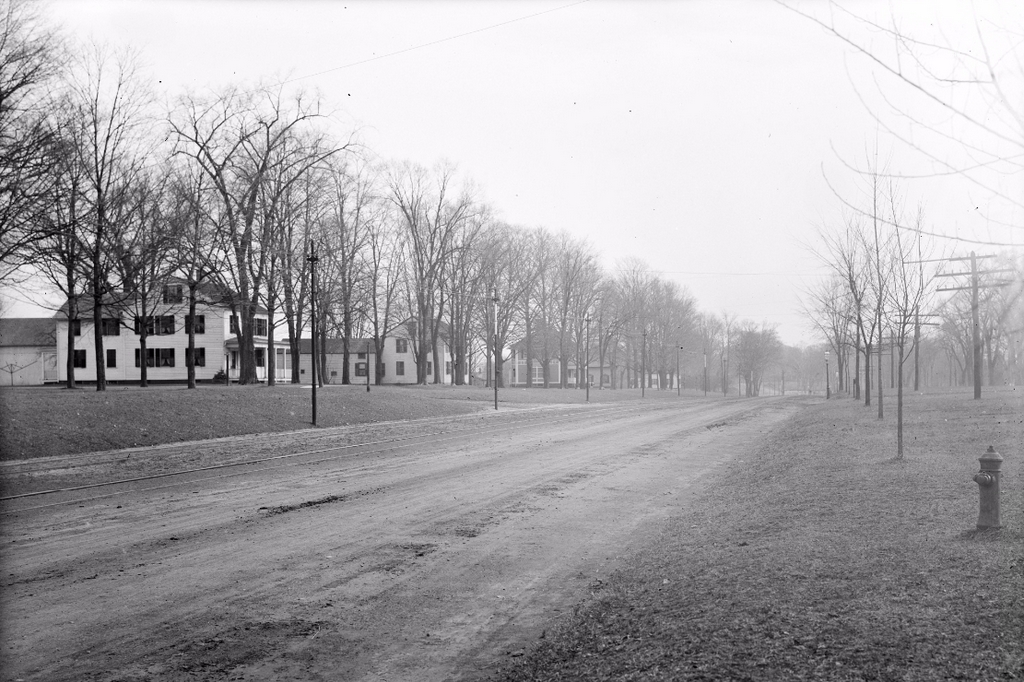 Longmeadow Street in 2016: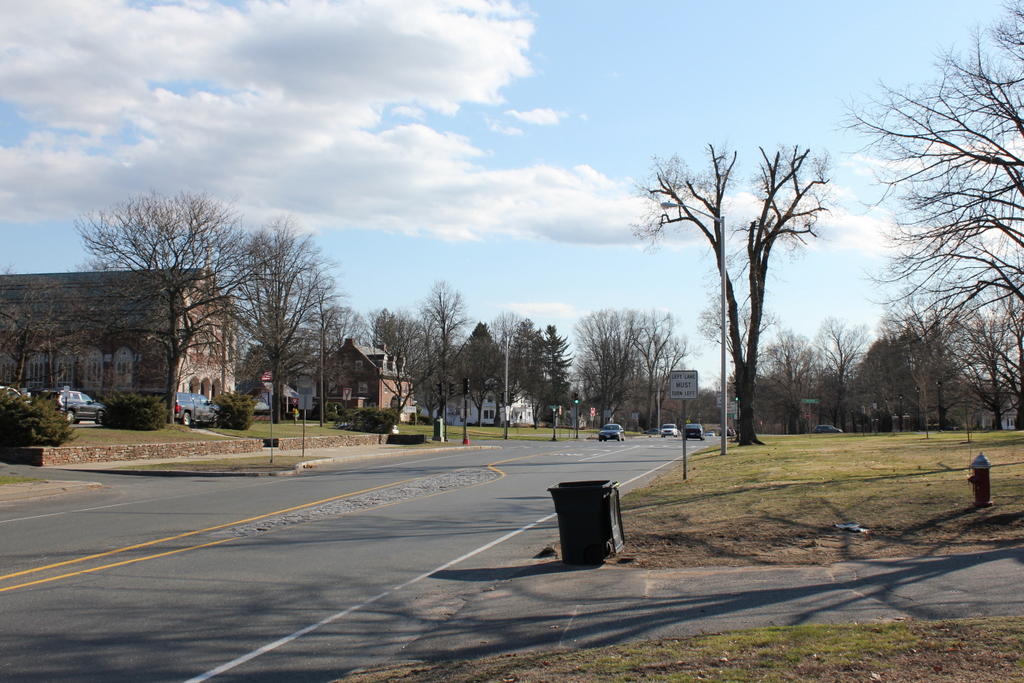 Most of the views along Longmeadow Street have not changed much over the past century, but here there are some noticeable differences. To the left is St. Mary's Church, which was built in the early 1930s along with the house next to it. They replaced the two houses on the left side of the first photo, but the third house in the distance is still standing. It is now part of Bay Path University, whose main campus is located on the right side of the street, just out of view in this scene.
Another change from the first photo is the trolley tracks, which were built in the 1890s. Part of the Springfield Street Railway, they helped to spur development in Longmeadow by making it easy for people to live here and commute to Springfield. This led to new housing developments such as the scenes in earlier posts on Bliss Road and Belleclaire Avenue, both of which are just around the corner from here.