The house at 560 Palisado Avenue in Windsor, around 1935-1942. Image courtesy of the Connecticut State Library, WPA Architectural Survey Collection.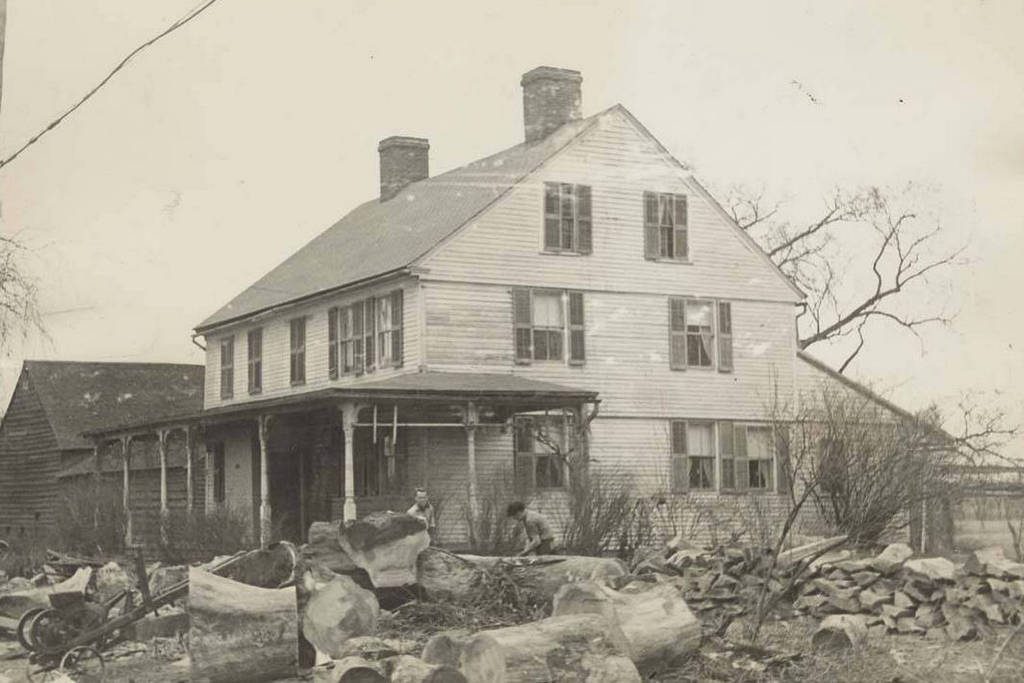 The house in 2017: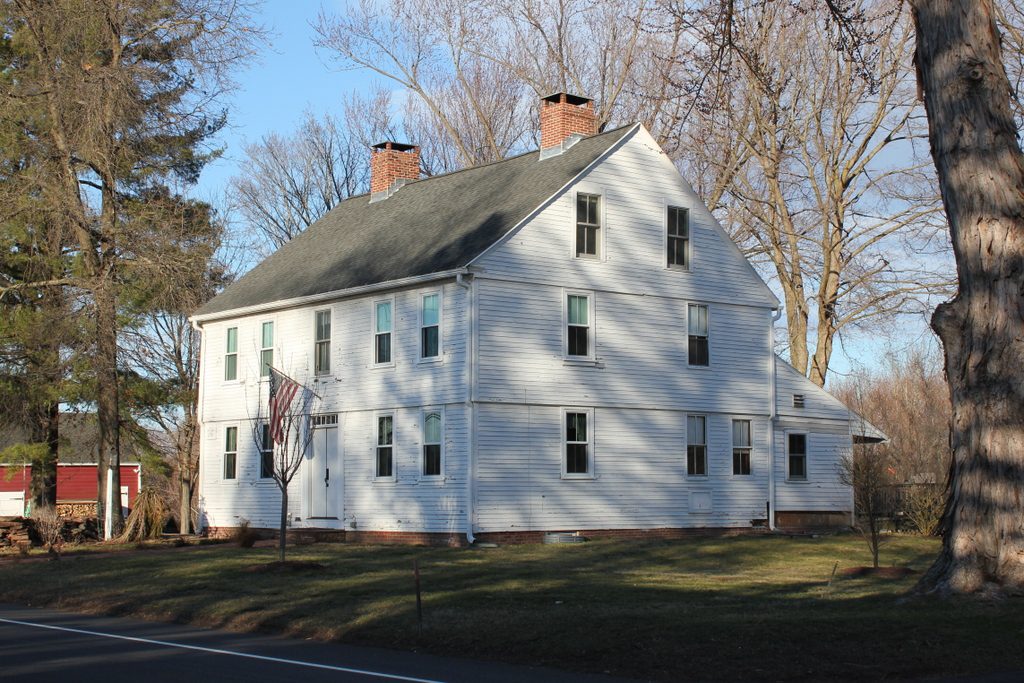 This house was built around 1750 on Palisado Avenue, the main north-south road in Windsor, which runs parallel to the Connecticut River. The river is about a third of a mile from here, in the distance behind the house, and the floodplain in between provided early settlers with particularly fertile farmland. The house's design is typical for area homes of the mid-18th century, featuring a slightly overhanging second story, which was somewhat of a holdover from late Medieval architecture.
According to the WPA Architectural Survey, which was conducted when the first photo was taken, the house was originally owned by a John Hoskins. This was hardly an unusual name in 18th century Windsor, though, and it does not seem clear as to which John Hoskins lived here. Regardless, the house remained in the Hoskins family until at least 1798, when a map of the town indicated that a Benjamin Hoskins owned the house. His identity also seems somewhat vague, and by the mid-19th century the house was owned by the Ellsworth family.
When the first photo was taken, the house was described as being in "excellent" condition. The only significant change to its original appearance was the porch, which was probably added sometime in the late 19th century. The porch has since been removed, along with the stone wall in the foreground and the barn in the distance. However, the house itself still stands, and probably more closely resembles its original appearance now than it did 80 years ago. It is one of many historic homes along Palisado Avenue, and is an excellent example of a typical mid-18th century farmhouse.