The house at 82 North Main Street in Suffield, around 1935-1939. Image courtesy of the Connecticut State Library, WPA Architectural Survey Collection.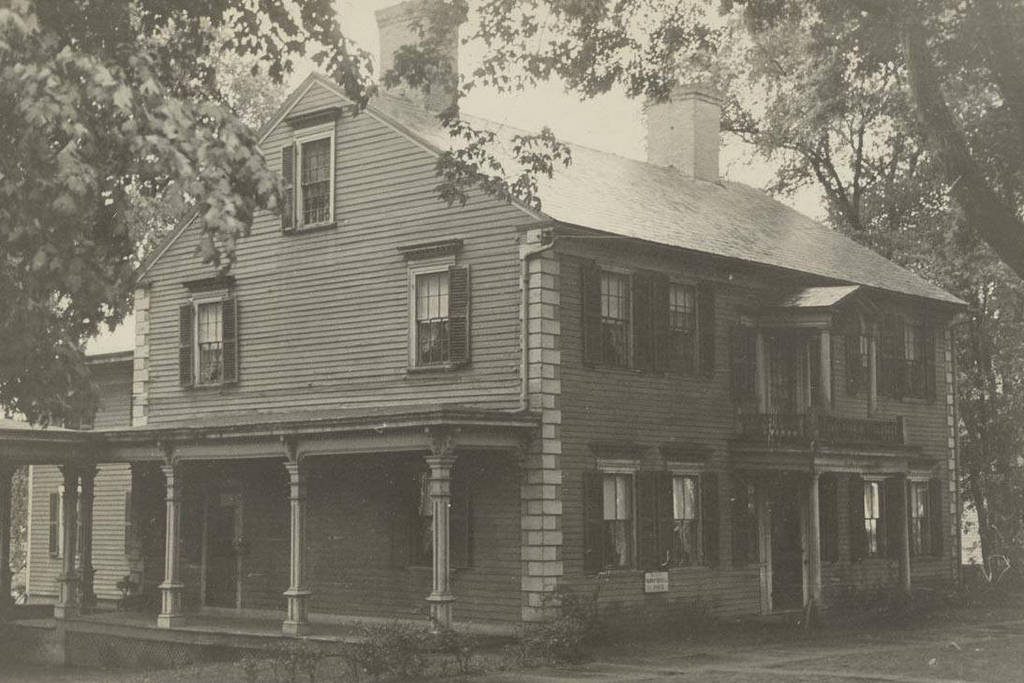 The house in 2017: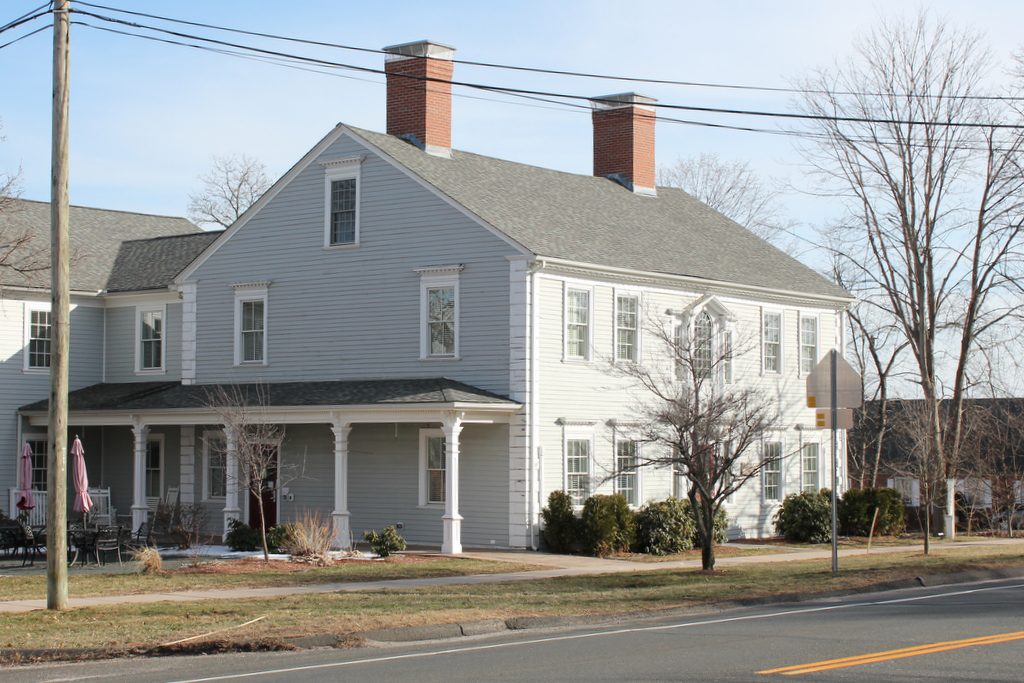 Harvey Bissell was originally from Windsor, but around 1815 he built this house in the center of Suffield. It features Federal-style elements that were often seen in upscale homes of the day, including the ornate lintels over the windows, the quoins on the corners, and the Palladian window above the front door. The house also once had a two-story front porch, as seen in the first photo, although it is unclear whether this was an original part of the design. This porch as gone by 1939, when the house was photographed for HABS.
A year after the completion of the house, Harvey Bissell married Arabella Leavitt, and the couple had six children, one of whom died young. He was a storekeeper here in Suffield, but he and his family later moved to Hartford, Vermont. The 1850 census lists him as a farmer, with real estate valued at $40,000, equivalent to over $1.1 million today. He died that same year at the age of 63, and Arabella later moved to Lawrence, Kansas with several of her children.
Now over 200 years old, the house has undergone significant changes in recent years. In 2011, a large addition was built in the back of the original building and became Suffield Commons, a luxury apartment complex for seniors. The architecture of the addition matches the Bissell House, and the original 1815 section has been renovated into a restaurant.