The house at 130 Hayden Station Road in Windsor, around 1935-1942. Image courtesy of the Connecticut State Library.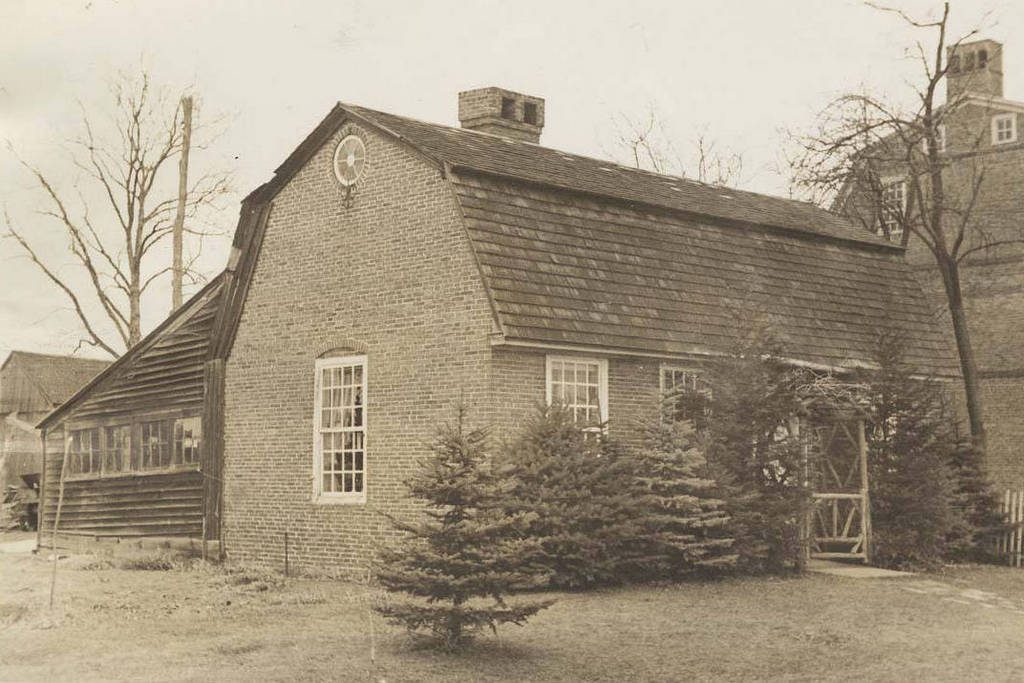 The house in 2017: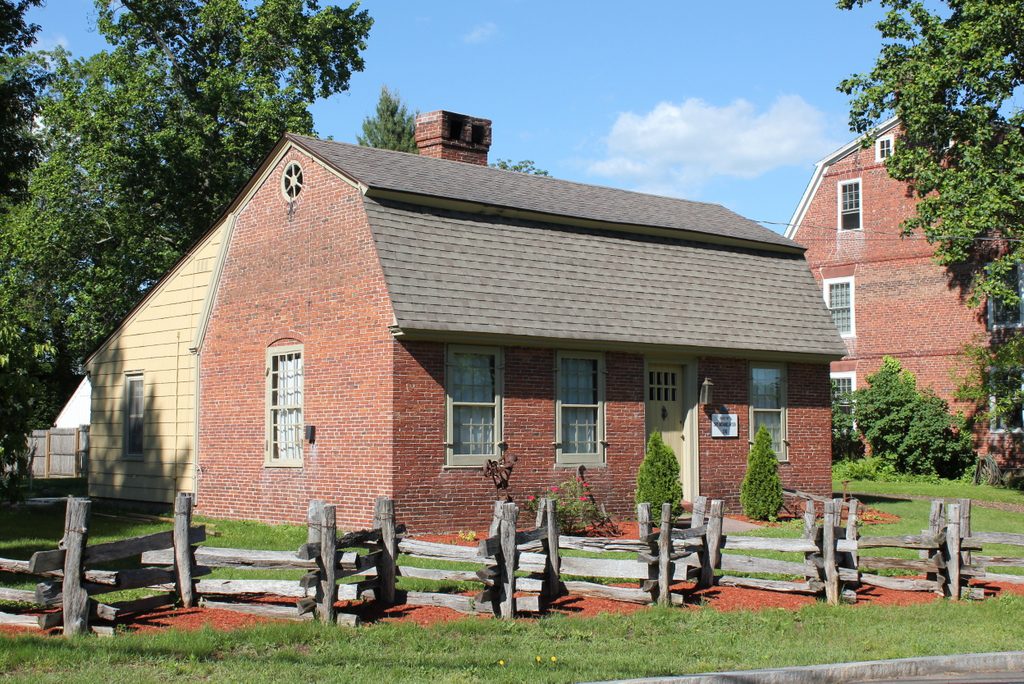 The origins of this house are somewhat of a mystery, although it appears to date back to about 1760. It is several years older than the much larger Captain Nathaniel Hayden House on the right side of the photo, although both houses have matching brick, Georgian-style architecture. Nathaniel Hayden owned both houses, and there are several theories as to what this small cottage was originally used for. One possibility is that it was Hayden lived here for a few years before his larger house was completed in 1763, but a more probable explanation is that this cottage was used as his shop for his shoemaking business.
Like the larger house on the property, this cottage remained in the Hayden family for many years. Nathaniel's grandson, Samuel Hayden, owned the property until his death in 1900. His only child, Lucretia, appears to have owned it until her death in 1918, but by the time the first photo was taken in the late 1930s, the property was no longer in the Hayden family. However, very little has changed in this scene, and both buildings are still well-preserved, more than 250 years after they were built. Because of this, both the house and cottage were individually listed on the National Register of Historic Places in 1988.