The east side of Thames Street, just south of Touro Street in Newport, around 1885. Image courtesy of the Providence Public Library.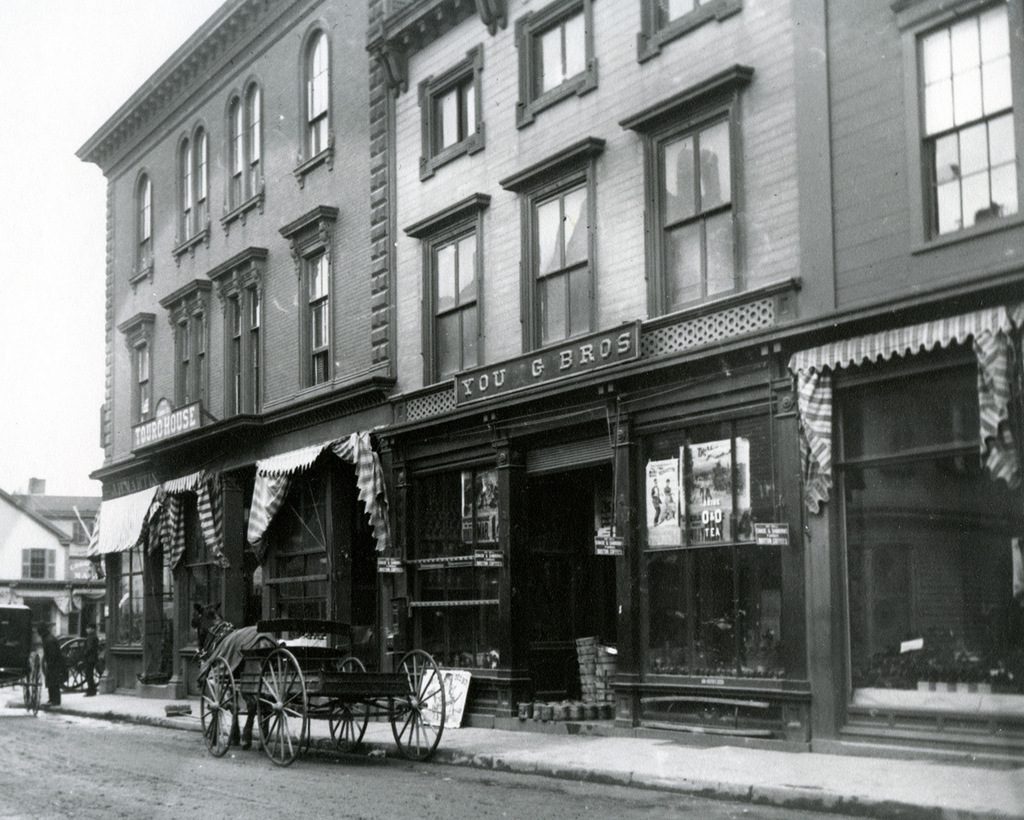 The scene in 2017: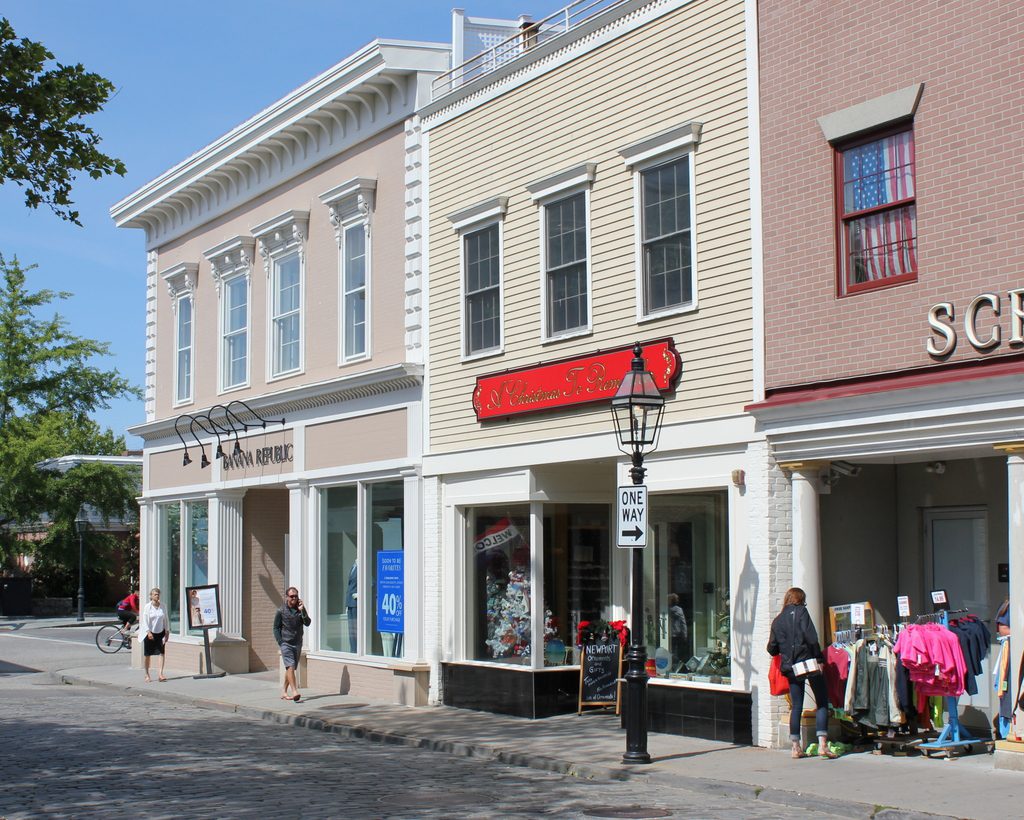 Thames Street is a major north-south street that runs along the waterfront in downtown Newport. It has long been a major commercial center in the city, and the first photo shows parts of three 19th century commercial blocks here on Thames Street, just south of Washington Square. All three have similar Italianate-style architecture, and they were probably built around the 1850s or 1860s. By the time the first photo was taken, the buildings housed several different businesses, including John H. Martin's sporting goods shop on the far left at the corner of Touro Street, as well as the Young Brothers grocery store in the center of the photo.
In more than 130 years since the first photo was taken, Thames Street has undergone some significant changes. These buildings survived the large-scale redevelopment projects that took nearly all of the historic buildings on the opposite side of the street, but they have had major alterations over the years. The one on the far left, known as the Henry B. Young Building, lost its top floor sometime in the 20th century, and the building in the middle might be the same one from the first photo, with a new facade and without its top floor. Only the building on the far right, which is just partially visible in these photos, has remained relatively unaltered.
Like it was in the first photo, Thames Street is still lined with shops, although they are very different from the ones in the 1880s. The storefront at the corner, once the home of John H. Martin's sporting goods shop, is now a Banana Republic, and the rest of the Street is similarly lined with  boutiques, souvenir shops, and restaurants that cater primarily to Newport's tourists. Compared to the rest of downtown Newport, the buildings on Thames Street does not remain as well-preserved, but overall the Street still retains a similar appearance, and his section of the street is now part of the Newport Historic District, a National Historic Landmark district.