Hubbard House on the campus of Smith College in Northampton, around 1894. Image from Northampton: The Meadow City (1894).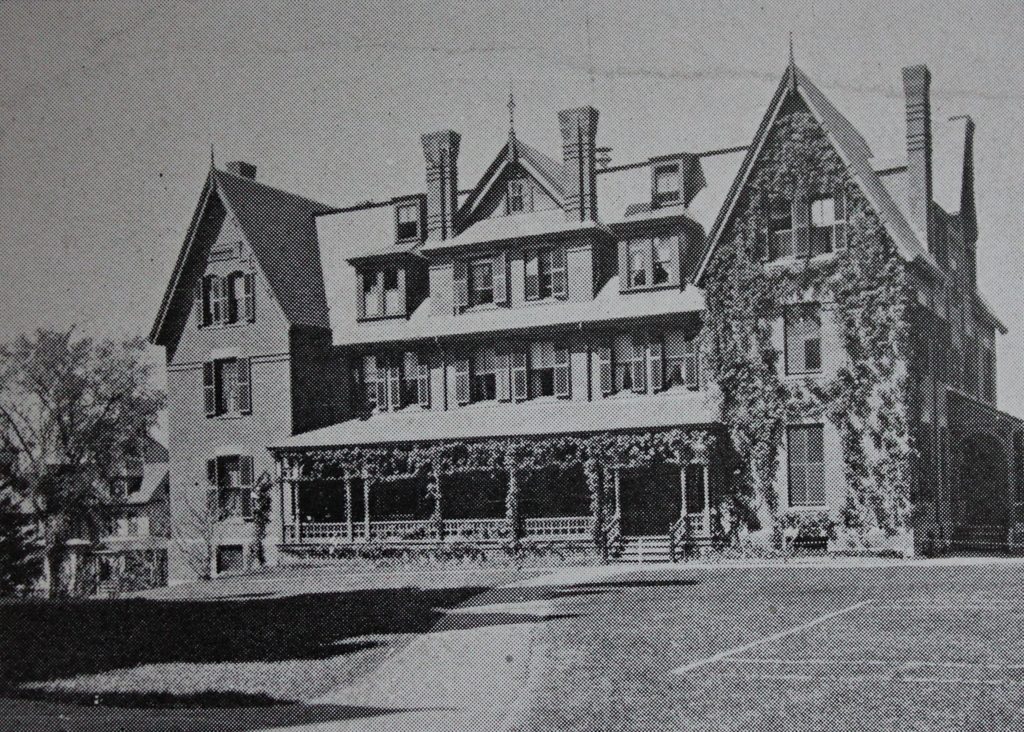 Hubbard House in 2017: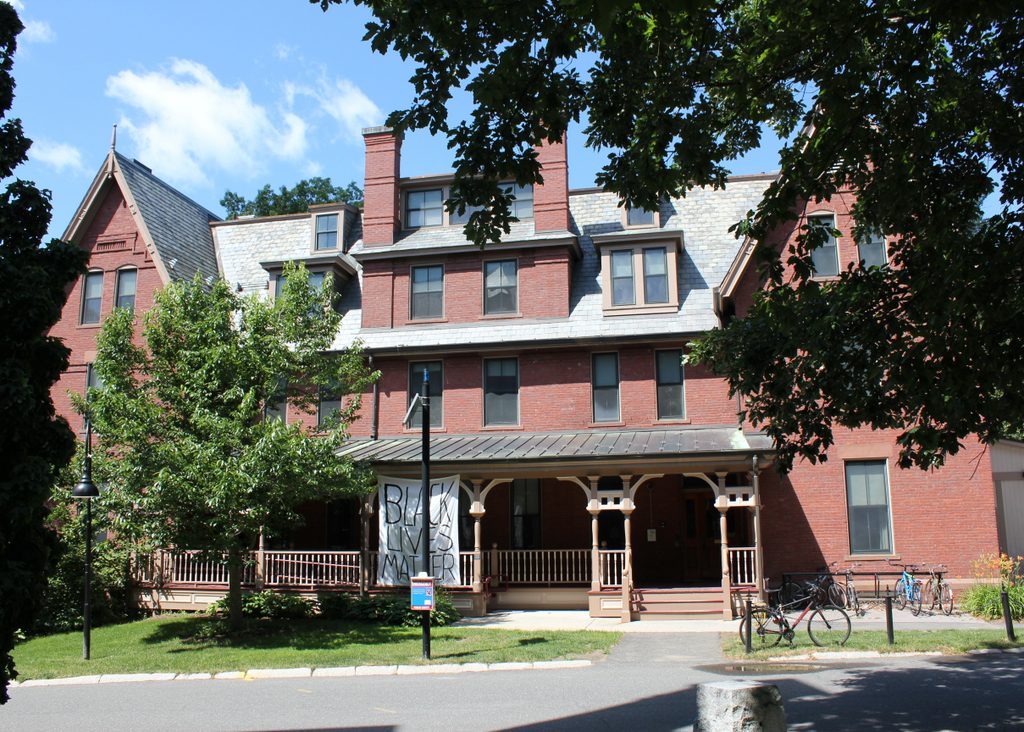 Washburn House was built in 1879-1880, and is among the oldest buildings on the Smith College campus. It was opened as a dormitory just a few years after the school opened, and was named for trustee and school treasurer George W. Hubbard. Like many of the other 19th century buildings on the campus, it was designed by the Boston-based architectural firm of Peabody and Stearns, with a High Victorian Gothic style that matched the rest of the campus.
Today, more than 120 years after the first photo was taken, the exterior of Hubbard House has not seen any significant changes from this angle. The building was renovated in the early 1990s, and was expanded on the back side with an enlarged dining room, but overall it has remained well-preserved. It continues to be used as a dormitory, now housing 53 students on three floors, and today it is one of 35 residential buildings on the Smith College campus.