The Bijou Theater on Main Street in Holyoke, in October 1941. Image taken by John Collier, Jr., courtesy of the Library of Congress, FSA/OWI collection.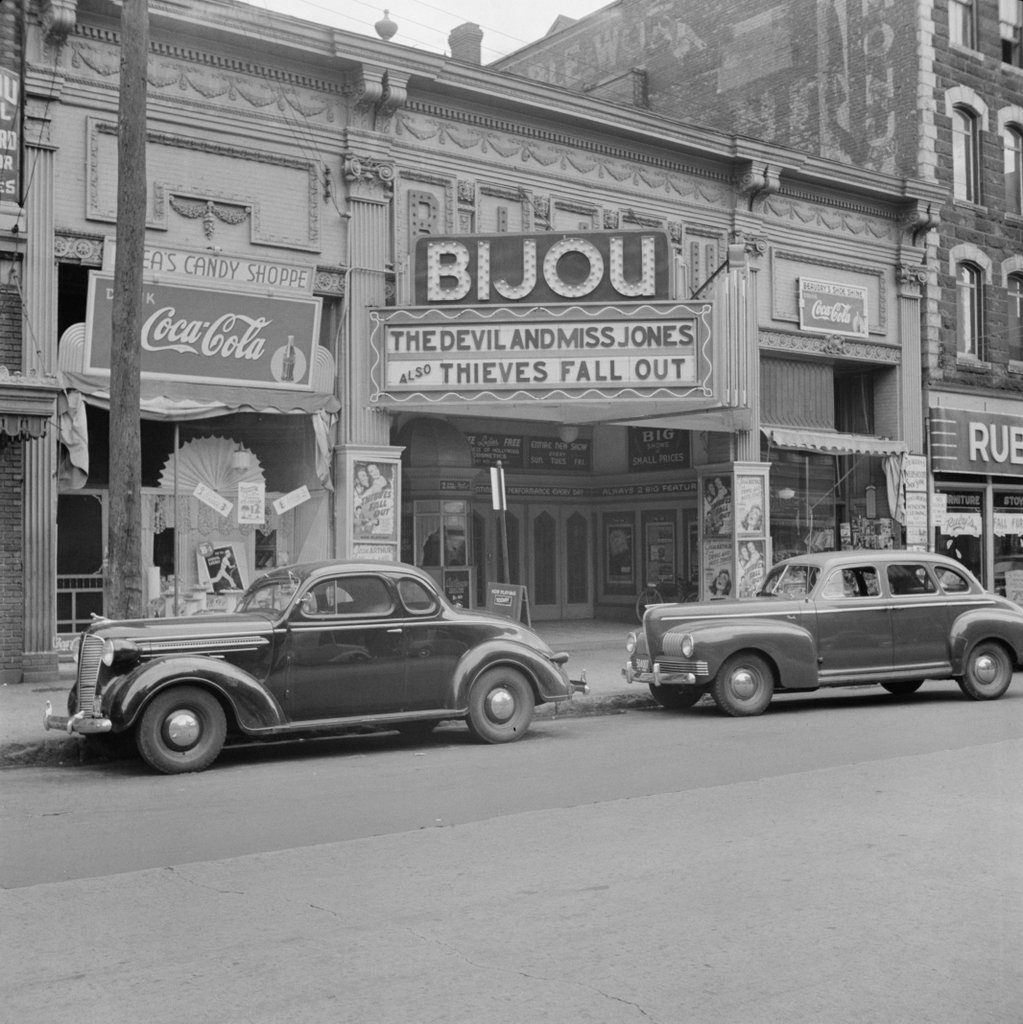 The scene in 2017: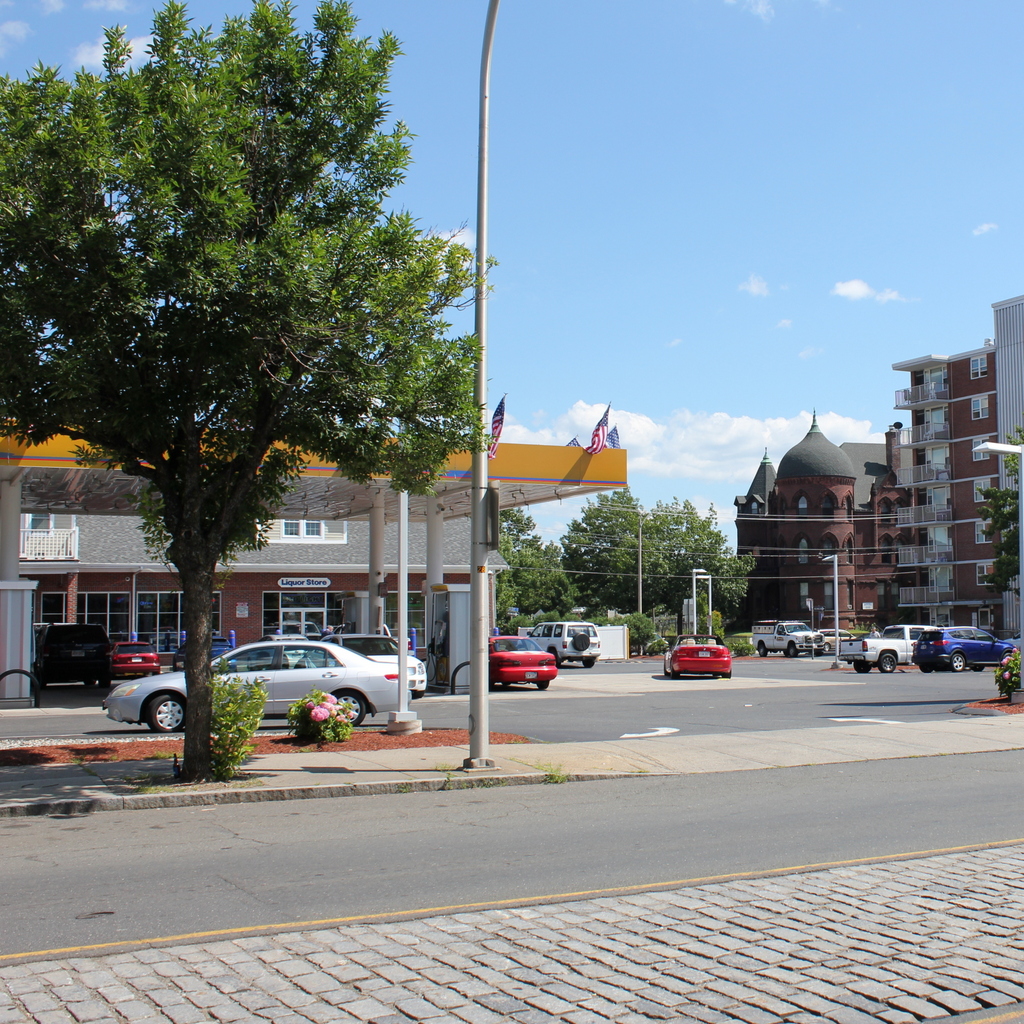 The Bijou Theater was one of several early 20th century theaters in Holyoke, and was built around 1913. Located on Main Street in the Flats neighborhood, it primarily catered to the city's large population of factory workers, and it had one screen, with a seating capacity of nearly 1,300. The original caption of the first photo was "Theatre in workers' section at Holyoke, Massachusetts", and it was taken by John Collier, Jr., a prominent photographer and anthropologist. At the time, he was working with the Farm Security Administration, a New Deal agency that, among other projects, hired photographers to document life in America during the Great Depression.
The first photo shows the entrance to the theater, with a "candy shoppe" in the storefront on the left and a shoe shine business on the right. Both stores display the seemingly-ubiquitous Coca-Cola signs of the 1940s, and the theater marquee advertises for a double feature of The Devil and Miss Jones, starring Jean Arthur, Robert Cummings, and Charles Coburn; and Thieves Fall Out, starring Eddie Albert, Joan Leslie, Jane Darwell, and Alan Hale, Sr. These films were both released in the spring of 1941, more than five months before the first photo was taken, suggesting that the Bijou was, at least by this point, a second-run theater. One sign under the marquee promises "Big Shows at Small Prices", while another sign indicates that the theater offered "Entire New Show Every Sun. Tues. Fri."
The first half of the 20th century was the heyday of downtown movie theaters, but in later years they were increasingly replaced by large multi-screen theaters in the suburbs, which offered greater options as well as ample parking. Here in Holyoke, the decline was only exacerbated by the loss of the city's industrial base, which caused a significant drop in population. The Bijou appears to have closed sometime in the 1950s, and was subsequently demolished. Today, none of the surrounding buildings are standing either, and the site is now a gas station. Holyoke's other historic downtown theaters suffered similar fates, and today only the long-abandoned Victory Theater is still standing.