The house at 68 Main Street in Northfield, around 1891. Image from Picturesque Franklin (1891).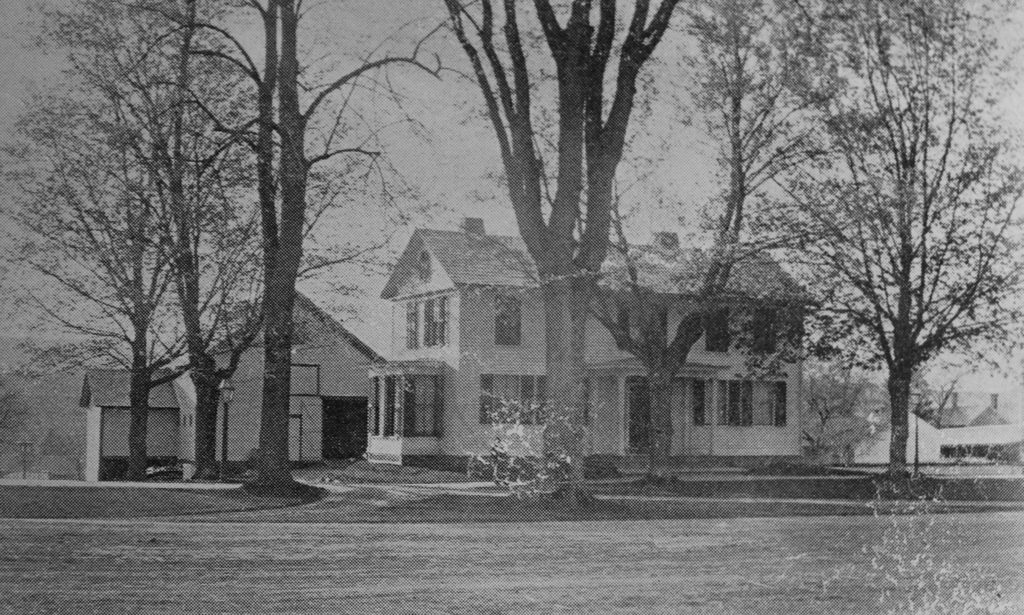 The house in 2017: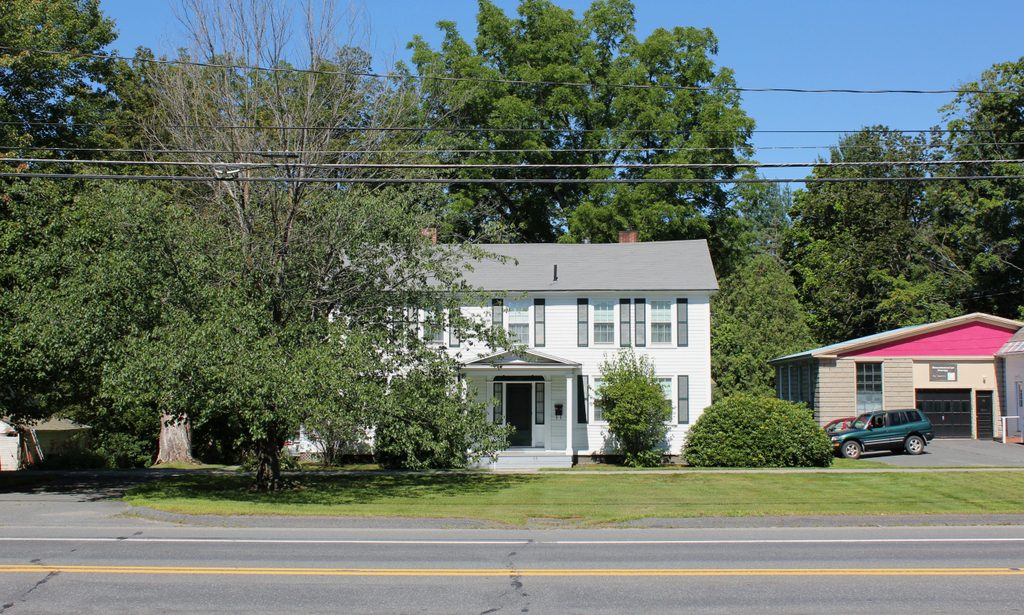 This house was reportedly built around 1837 as the home of Oliver C. Everett, the pastor of the neighboring Unitarian Church. Everett served as pastor from 1837 to 1848, and during that time his perhaps most notable parishioner was a young Dwight L. Moody, who would later go on to become a world-famous evangelist. Born in Northfield in 1837, Dwight was the sixth child born to Edwin and Betsey Moody. However, Edwin died in 1841, and a month later his widow gave birth to twins. Destitute and with nine children to raise, Betsey received assistance from Reverend Everett, who helped her to raise the children and baptized them into his church.
The Moody family attended Everett's church throughout the remainder of his time here in Northfield. However, he left in 1848, and later served for many years as the pastor of a church in Charlestown. The Moodys also left the church at some point soon after, and young Dwight's religious education remained rudimentary until, as a teenager, he moved to Boston to work for his uncle in a shoe store. There, he attended church and Sunday school at the Mount Vernon Congregational Church, and was converted to evangelical Christianity, which helped to launch his eventual career as an evangelist.
In the meantime, this former house of Moody's old pastor had several other owners during the 19th century, but was eventually purchased by Ira D. Sankey, who had an even stronger connection to Moody. Sankey was three years younger than Moody, and had grown up in Pennsylvania. He served in the Civil War, and later found a job with the Internal Revenue Service, but he was also a talented singer. It was this ability that brought Sankey to Moody's attention, when the men first met at a YMCA in 1870. The evangelist has been in need of a vocalist for his revivals, and Sankey seemed to him like the perfect man for the job.
Not unlike Matthew, who had been a tax collector before becoming a disciple of Jesus, Moody insisted that Sankey leave his lucrative position with the IRS in order to join his ministry. Sankey took six months to decide, but ultimately accepted Moody's offer. The two men went on to partner together for many years, traveling around the country and to the British isles as part of their evangelistic efforts. During this time, Sankey helped to pioneer the concept of gospel music. Although he did not write many of his own lyrics, he drew heavily from hymns and poetry, and he set them to tunes that were easier for people to sing than traditional church music. He also published a series of songbooks, titled Gospel Hymns, which sold hundreds of thousands of copies throughout the late 19th century.
Moody returned to his hometown in 1875, purchasing a house on the northern part of Main Street in Northfield. Four years later, he opened the Northfield Seminary for Young Ladies, which was followed in 1881 by the Mount Hermon School for Boys. Moody was involved on both of these schools for man years, and nearly a century later these two schools would be merged into the present-day Northfield Mount Hermon School. Sankey also moved to Northfield, along with his wife Fanny, and sometime in the early 1880s they purchased this house in the center of town. They were still living here when the first photo was taken a few years later, and during this time Sankey continued traveling with Moody while also publishing additional volumes of Gospel Hymns. However, the Sankeys later moved to Brooklyn, where he served as president of the Bigelow & Main hymnal publishing company until his death in 1908.
More than 125 years after the first photo was taken, Ira Sankey's former home has not seen significant changes to its exterior. The 2017 photo was taken from a slightly different angle, since the tree on the left now blocks the view of the house from the original angle. However, the house still looks much the same as it did in the 1890s, and even the barn in the back is still standing. It is one of the many well-preserved early 19th century homes that still line Main Street, and it is now part of the Northfield Main Street Historic District, which was added to the National Register of Historic Places in 1982.