The former post office on Main Street, between Dwight and Race Streets in Holyoke, around 1908. Image courtesy of the Library of Congress, Detroit Publishing Company Collection.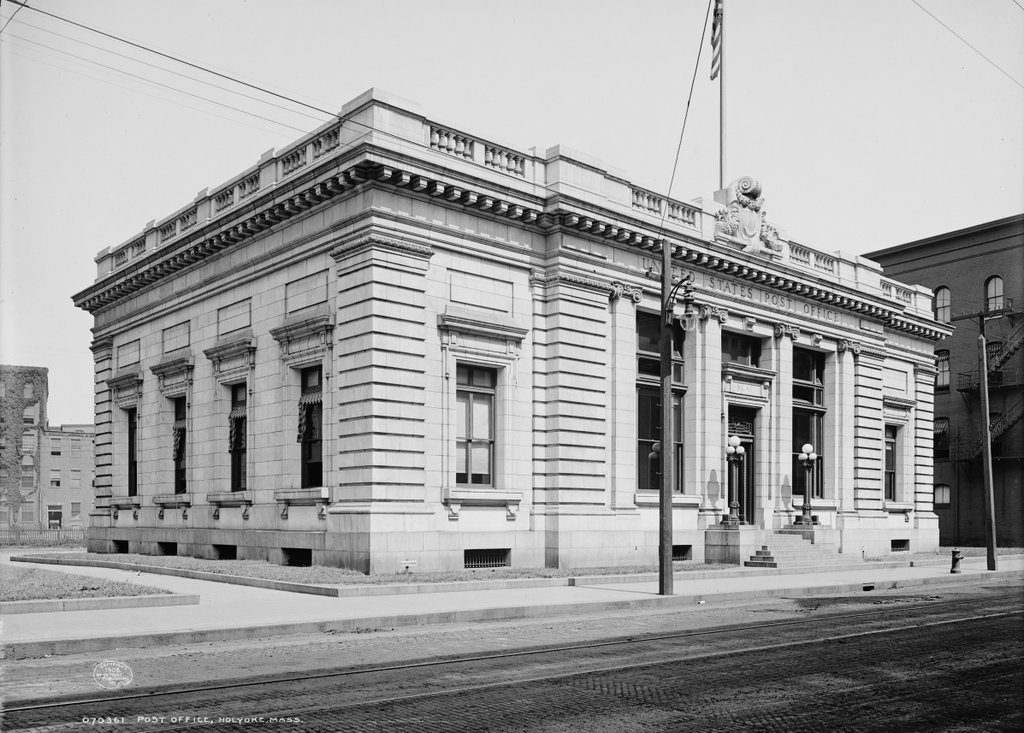 The scene in 2017: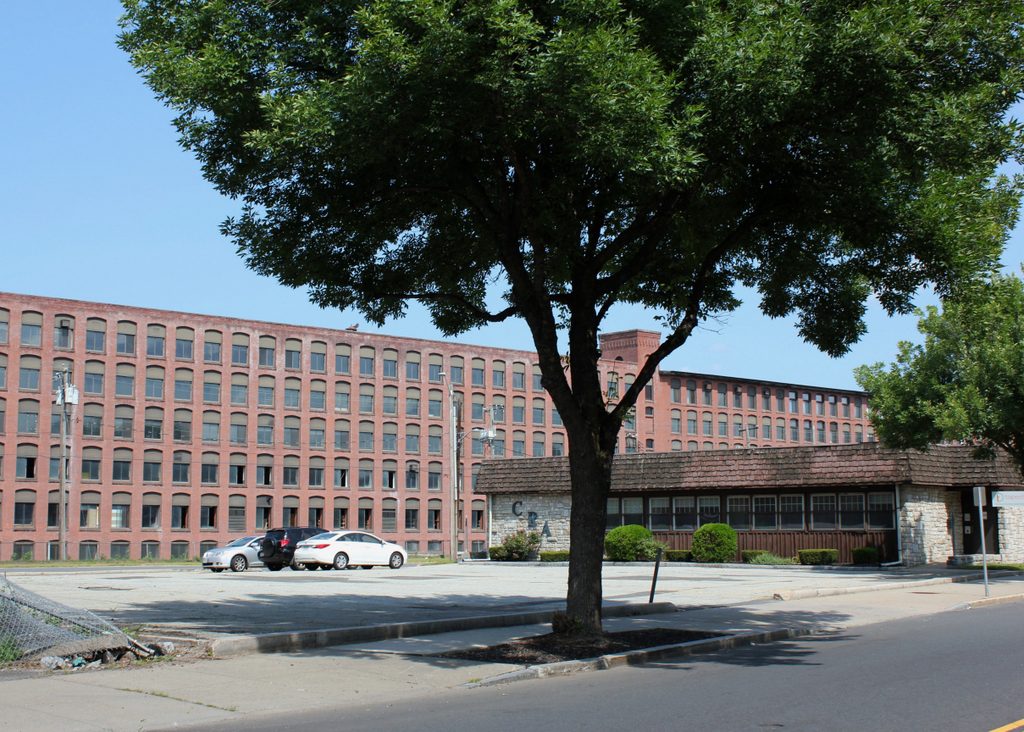 For many years, the Holyoke post office was located in the ground floor of the Holyoke House, a hotel at the corner of Main and Dwight Streets. However, in 1905 the post office moved into a space of its own, when this elegant Beaux-Art style building was completed. It was located directly behind the Holyoke House, which had by this point been renamed the Hotel Hamilton, and it sat in the middle of a triangular block bounded by Main, Race, and Dwight Streets. The first photo was taken only a few years after it was completed, and it shows the Main Street facade of the building.
This building served as Holyoke's post office for the first few decades of the 20th century, but it soon became too small for the volume of mail and packages that passed through here. As a result, construction began on a new post office in 1933. It was located further up the hill from here, on Dwight Street between Chestnut and Elm Streets, and was completed in 1935. The older building here on Main Street closed that same year, and it was subsequently demolished in the 1940s. Today, the site is a parking lot, and the present-day scene is dominated by the former Lyman Mills buildings, which stand in the distance on the other side of the Second Level Canal.