Wolf's Head Hall, at the corner of Prospect and Trumbull Streets in New Haven, around 1901. Image courtesy of the Library of Congress, Detroit Publishing Company Collection.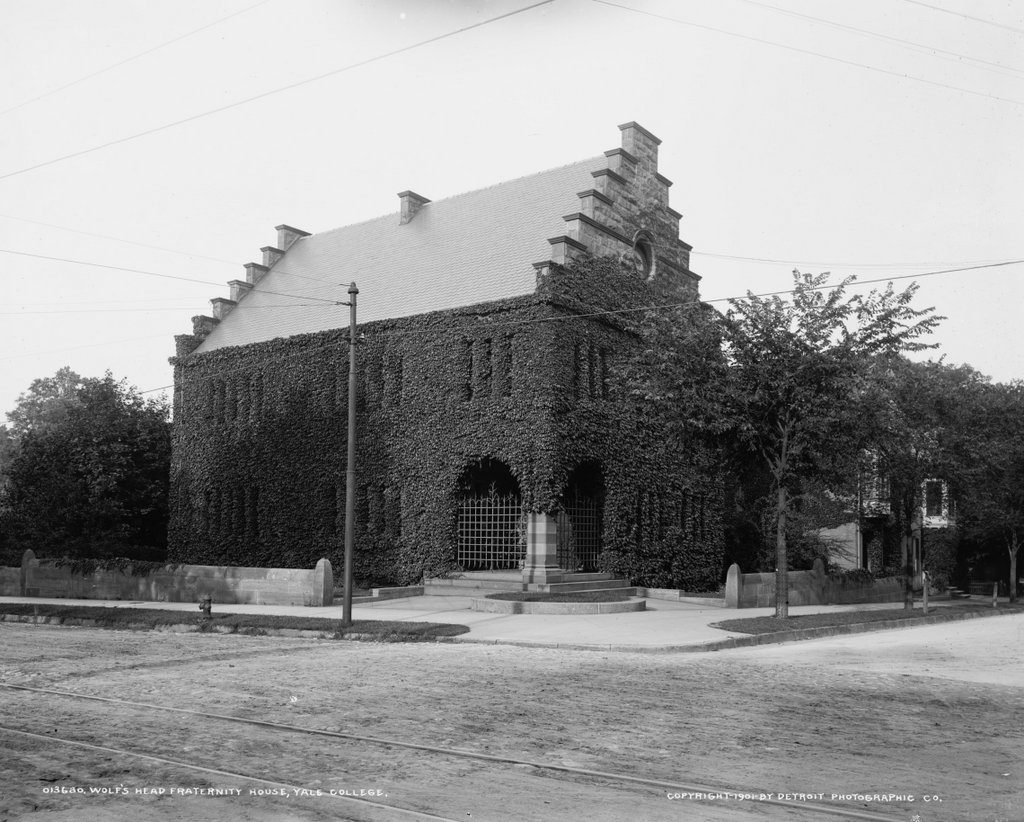 The building in 2018: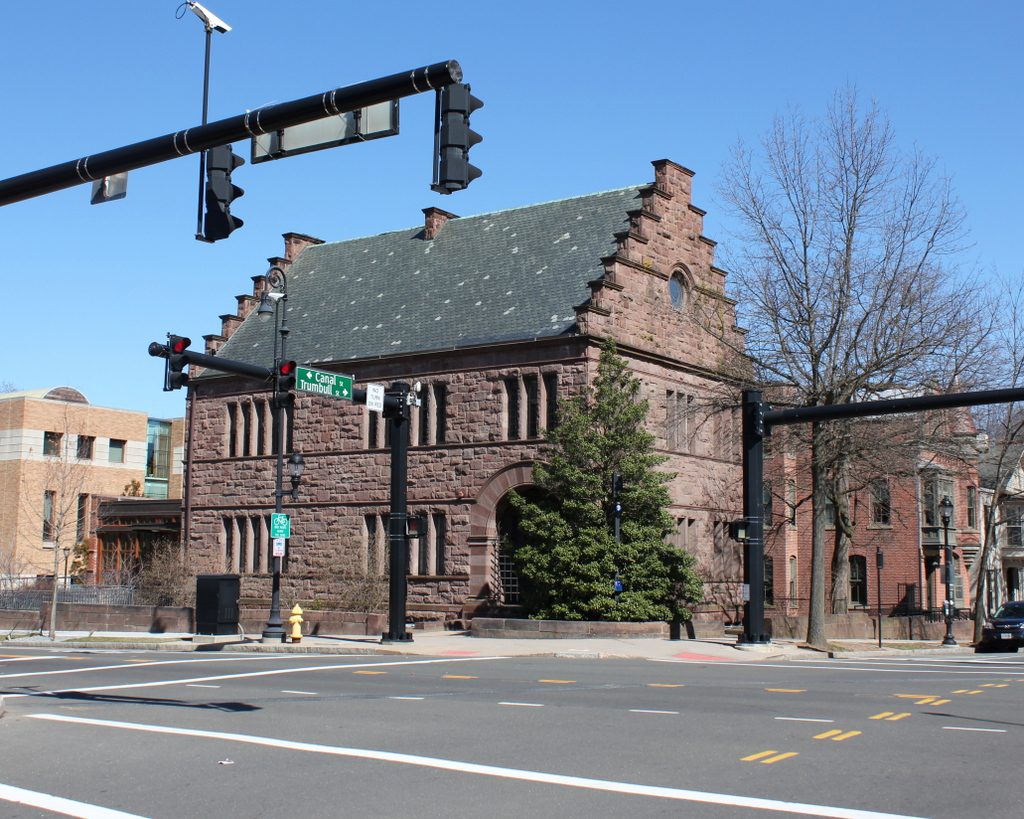 The Wolf's Head was established in 1883 as one of Yale's secret societies. It was intended as an alternative to the more established Skull and Bones and Scroll and Key societies, and it got off to a strong start with the completion of this clubhouse in 1884. The building was an early work by McKim, Mead and White, which would go on to become one of the leading architectural firms in the country during the late 19th and early 20th centuries. The first photo was taken nearly 20 years later, by which point the brownstone exterior was almost completely covered by ivy, obscuring much of its architecture.
This building was used by the Wolf's Head until 1924, when the society moved to its current location on York Street. This property here on Prospect Street was then sold to Yale, who rented the building to several different organizations over the years. In 1994, it became home of the school's Institution for Social and Policy Studies, and in 2006 it was joined to two neighboring buildings, with an addition that is partially visible on the left side of the 2018 photo. Today, the building continues to be used by the ISPS, and, despite the addition, its exterior has remained well-preserved, and from this angle the only other significant difference between the two photos is its appearance is the lack of ivy.