The post office on North State Street in Concord, around 1900-1906. Image courtesy of the Library of Congress, Detroit Publishing Company Collection.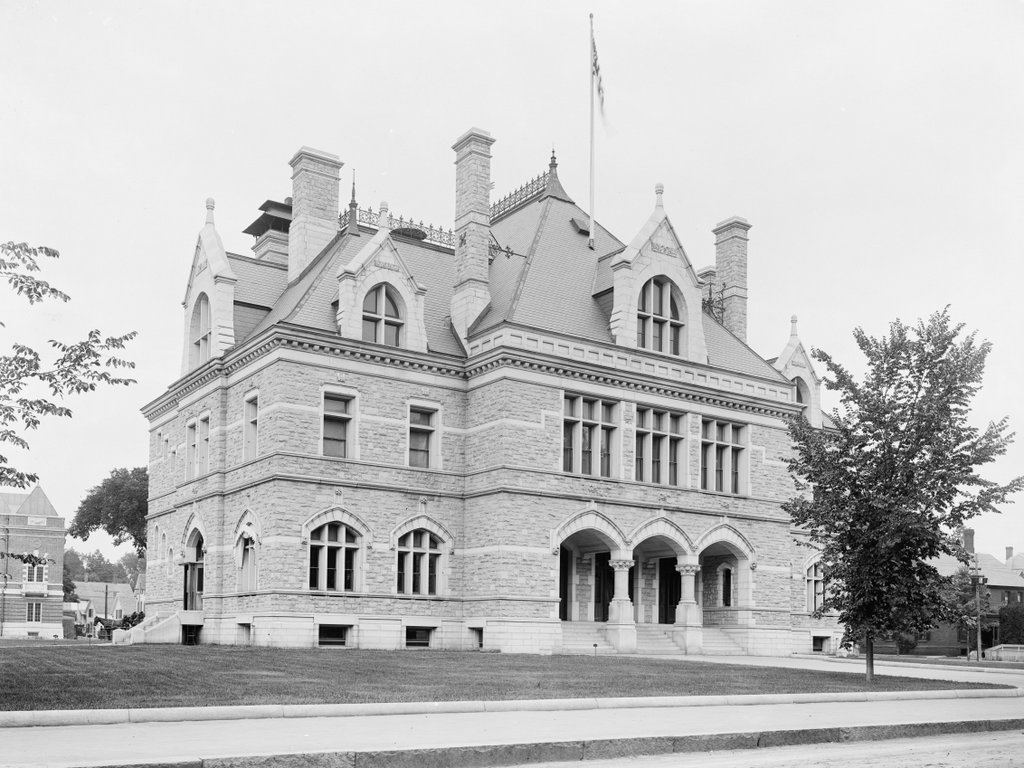 The building, now the Legislative Office Building, in 2019: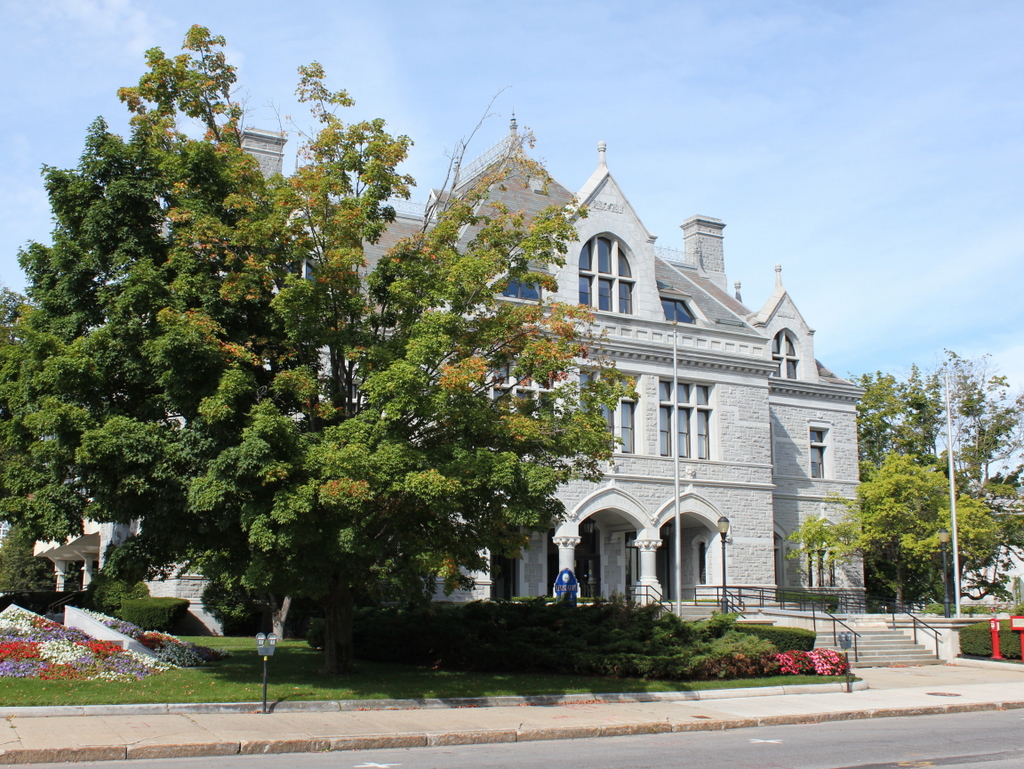 This building is located directly to the west of the New Hampshire State House, and it was completed in 1889 as a post office and federal building. Like many public buildings of the era, it features Romanesque Revival architecture, and it was constructed of local New Hampshire granite. The ground floor of the building originally housed the post office, along with offices for the district attorney and U. S. marshal, while the second floor was occupied by the federal courtroom, court offices, and the pension office. The third floor had a variety of uses, including rooms for juries, railway mail clerks, and janitorial space.
The building was subsequently expanded in 1913 and then again in 1938, although these changes did not significantly affect the appearance from here on North State Street. It continued to be used as a federal building until 1967, and it was left vacant for several years before being purchased by the state and converted into offices for the state legislature. Now known as the Legislative Office Building, it continues to serve this purpose today, with few exterior changes from this angle since the first photo was taken. Because of its significance, it was added to the National Register of Historic Places in 1973, and it is also a contributing property in the Concord Civic District.