The view looking toward the Catskill Mountain House from Sunset Rock, around 1901-1906. Image courtesy of the Library of Congress, Detroit Publishing Company Collection.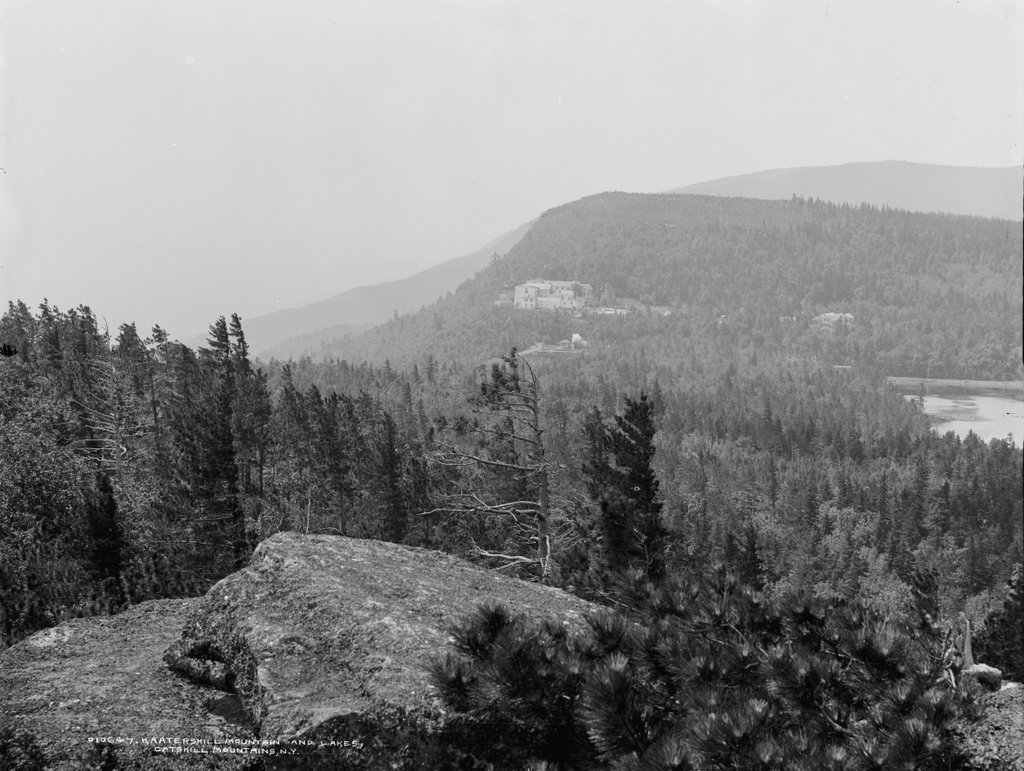 The scene in 2021: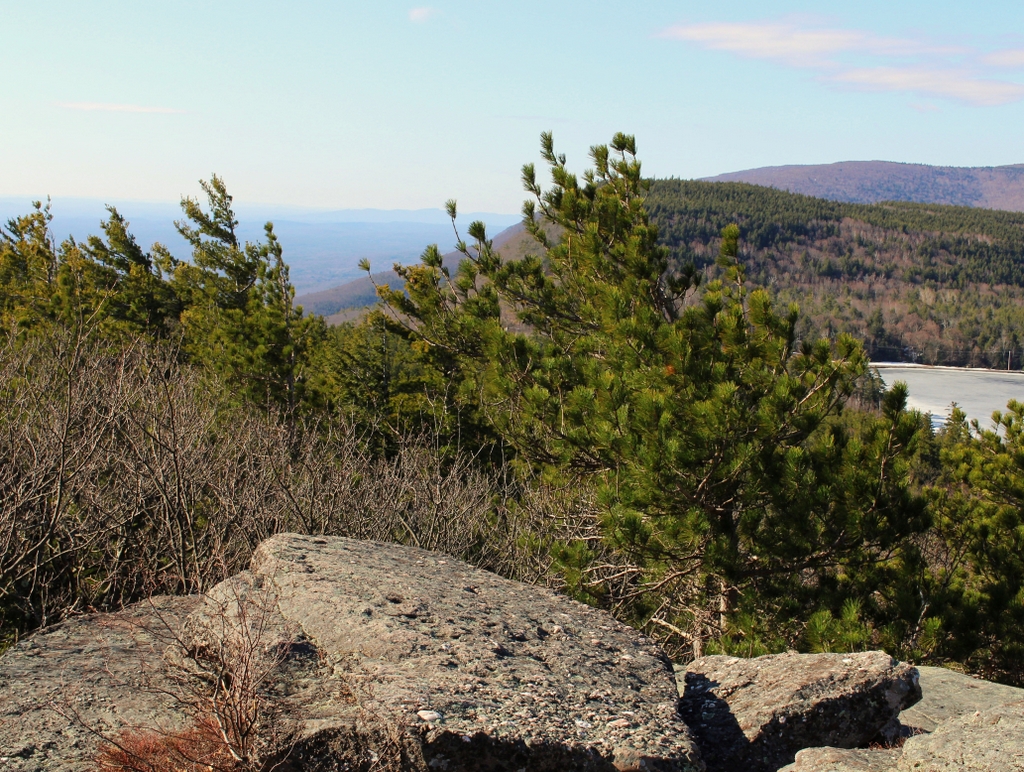 This view is very similar to the one in the previous post, but it shows more detail of the Catskill Mountain House in the center of the first photo. The Mountain House was built in 1824, on a ledge along the Catskill Escarpment. It was the first major mountain resort in the country, capitalizing on a newfound interest in mountain tourism along with the relative accessibility of this portion of the Catskills. From there, visitors could enjoy expansive views of the Hudson River Valley from the comfort of a fashionable hotel, and the more adventurous could explore the network of trails around the hotel that were laid out by the mid-19th century. Many of these led to scenic overlooks, including this one to the north of the hotel. Known as Sunset Rock, it offers panoramic views to the south and west, including the hotel itself and the adjacent lakes.
By the time the first photo was taken at the turn of the 20th century, the original Catskill Mountain House was still standing in the distance, although it had been expanded a number of times. It also faced an increasing number of competitors, most significantly the Hotel Kaaterskill, which opened on nearby South Mountain in 1881. To remain competitive, the Mountain House constructed the Otis Elevating Railway, a funicular railroad that brought guests up the escarpment, bypassing the old winding carriage road. The upper station of this railroad is visible in the center of the first photo, just down the hill from the hotel.
Today, more than a hundred years after the first photo was taken, this scene looks more like its natural state than it did in the first photo, although this came about as a result of the loss of the historic Catskill Mountain House. The hotel closed in 1942, and it deteriorated over the next few decades before being deliberately burned by the state in 1963. The site of the hotel, along with the surrounding landscape, is now part of the Catskill Park, which encompasses the entire region. As has been the case for the past two centuries, this area here remains one of the most popular spots for visitors to the Catskills. However, there are no longer any grand hotels here in the mountains. Instead, modern visitors have relatively spartan accommodations compared to their 19th century predecessors, including the North-South Lake Campground, located along the northern shore of the lake in this scene.