The First Church of Christ in Wethersfield, photographed on July 29, 1940. Image courtesy of the Library of Congress, Historic American Buildings Survey Collection.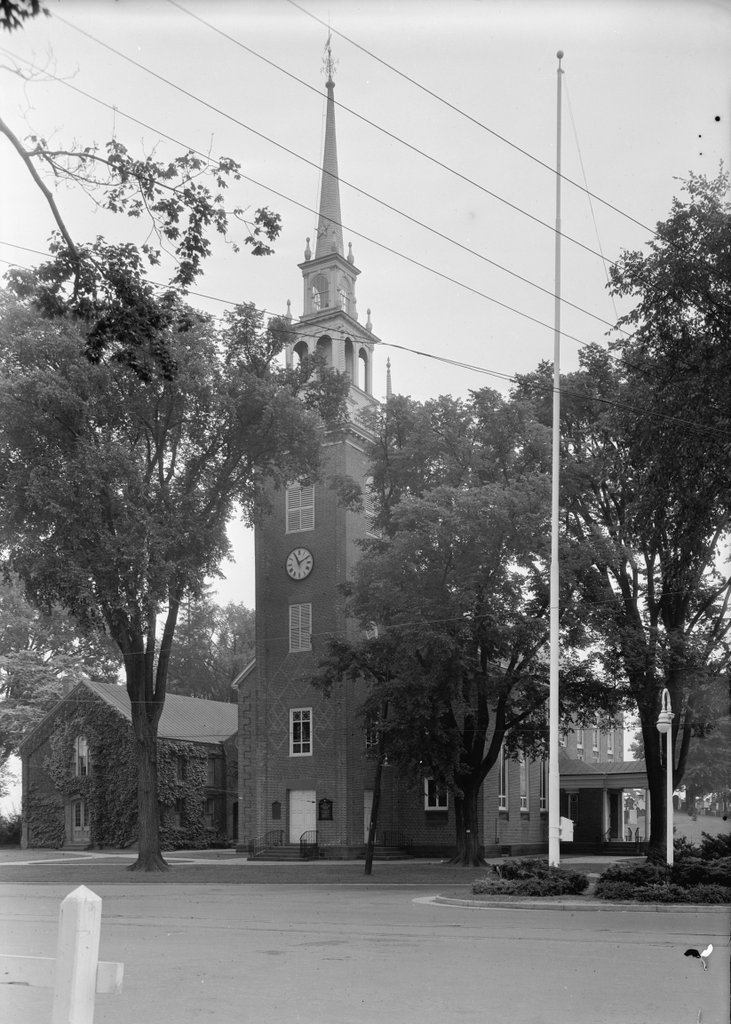 The church in 2015: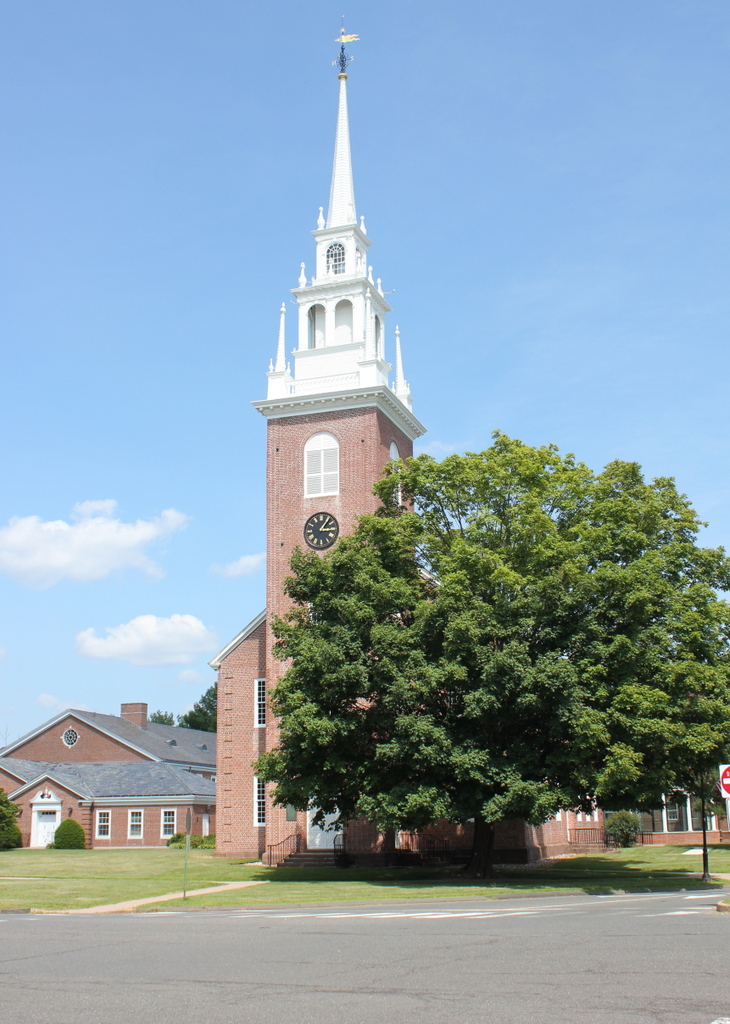 The First Church of Christ in Wethersfield is one of the oldest existing church buildings in the Connecticut River Valley.  Along with Hartford and Windsor, Wethersfield was one of the original three towns in the colony of Connecticut, and today its Old Wethersfield Historic District includes around 100 colonial-era buildings.  The church was built in 1761, and like many New England churches of the era the main entrance is on the side of the building, with the pews facing the left-hand side of the building instead of the back.  Its steeple also reflects mid-18th century tastes, and it is nearly identical to the one on Old North Church in Boston.
Wethersfield is located along two of the three main routes of the old Boston Post Road, which connected New York and Boston, so over the years this church has had several notable visitors, including future presidents George Washington, who attended a service here on May 20, 1781, and John Adams, who climbed the steeple in 1774 while on his way to the First Continental Congress.  Washington's visit was part of a five day stay in Wethersfield, when he met with French General Rochambeau at the nearby Joseph Webb House to plan the Siege of Yorktown.
At first glance, the church doesn't appear to have changed much in the past 75 years, but there are a few differences.  In the 1880s, the church was renovated to bring it more in line with Victorian-era styles, which included long stained glass windows that extended almost from the ground to the roofline.  The building is partially hidden by trees in both photos, but some of the windows are visible in the 1940 photo.  In the early 1970s, the tall Victorian windows were removed as part of an extensive restoration that returned the building to its original 1761 appearance, so today the historic church doesn't look much different from when John Adams stopped by on his way to Philadelphia, or when George Washington planned the final battle of the American Revolution across the street.