The Colonial Hotel in Center Harbor, around 1906. Image courtesy of the Library of Congress, Detroit Publishing Company Collection.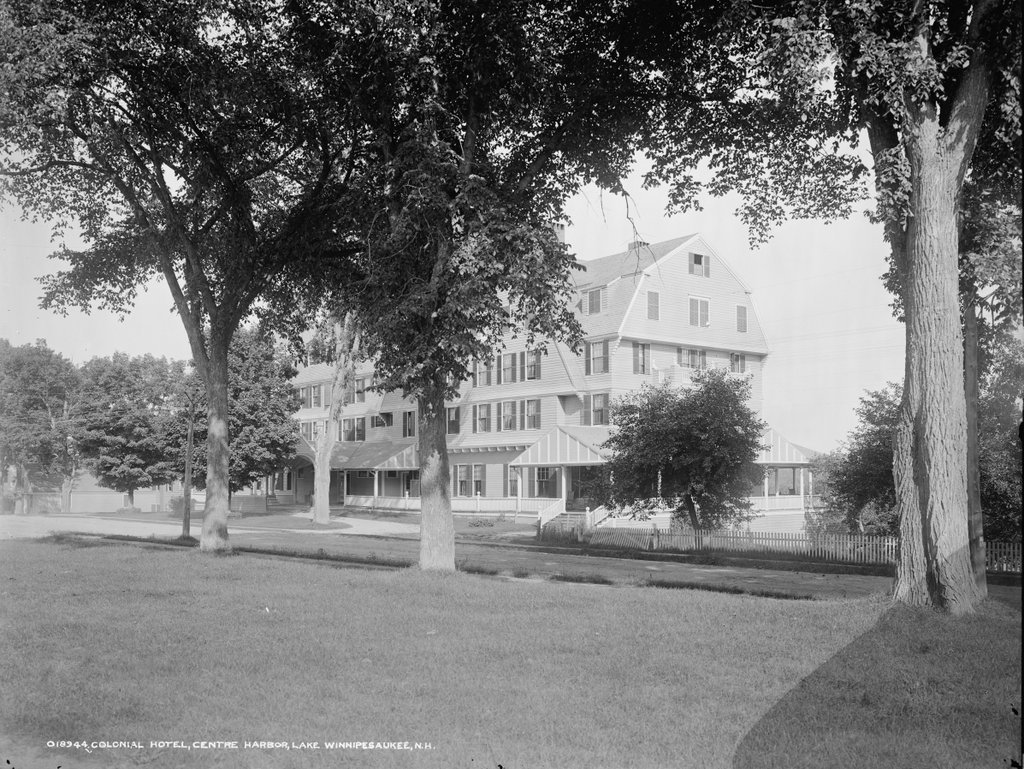 The site in 2015: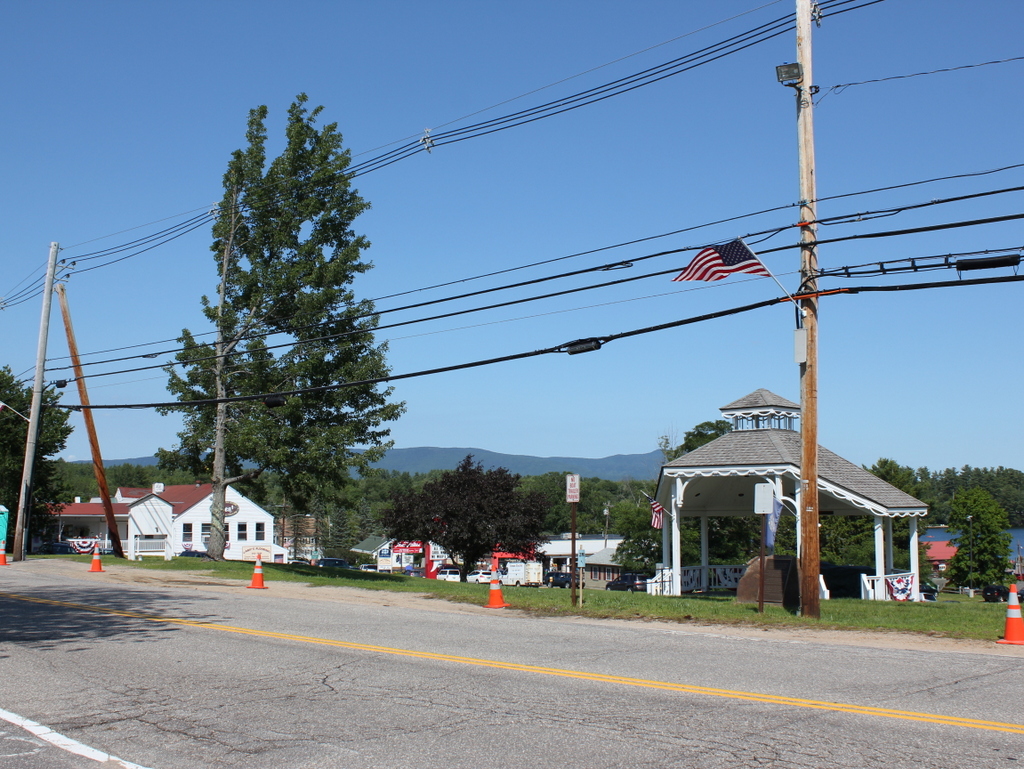 The northwestern half of Lake Winnipesaukee is divided into three long, narrow bays, each of which has a town center at the end.  The southwestern bay ends at Meredith, the northwestern one ends at Moultonborough, and the center one ends at the appropriately-named Center Harbor.  The town became a popular destination in the 19th century, and around 1830 the Senter House opened on the site of the present-day library.  According to an 1876 travel guide, the hotel had 150 rooms,  and offered such amenities as billiards, bowling, croquet, and "a flotilla of dainty row-boats."  A night's stay cost $4, compared to $3 per night at the nearby Moulton House, which didn't have as much of a view of the lake and presumably lacked dainty rowboats for guests.
The old Senter House was replaced around 1890 with a new building directly across the street, as seen in the first photo.  It was sold in 1904 for over $30,000, and renamed the Colonial Hotel.  It lasted until 1919 when, like so many other grand hotels of its era, it was destroyed in a fire.  Today, the site of the hotel is now a rectangular plot of land between Main Street and Route 25, where the Center Harbor Bandstand is located.  From this angle, the lake is visible to the right of the bandstand, and the mountains to the north of the lake can be seen in the distance, giving some idea of what sort of view the hotel once offered to its guests.