The Warner House, at the corner of Daniel and Chapel Streets in Portsmouth, around 1902. Image courtesy of the Library of Congress, Detroit Publishing Company.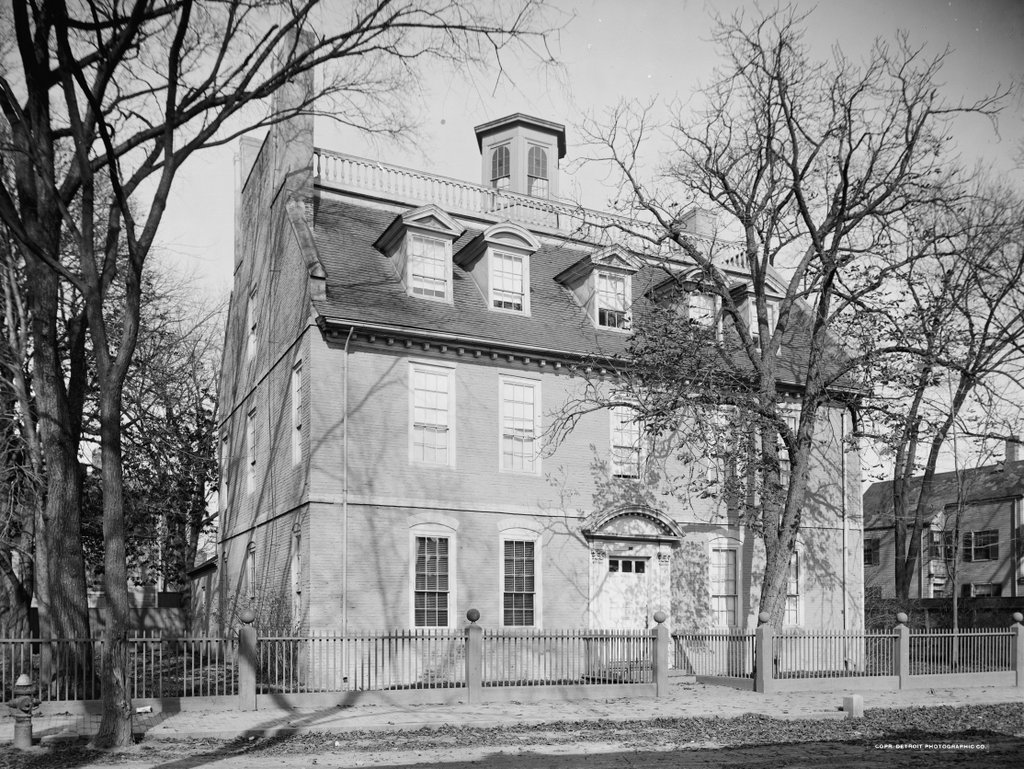 The building in 2015: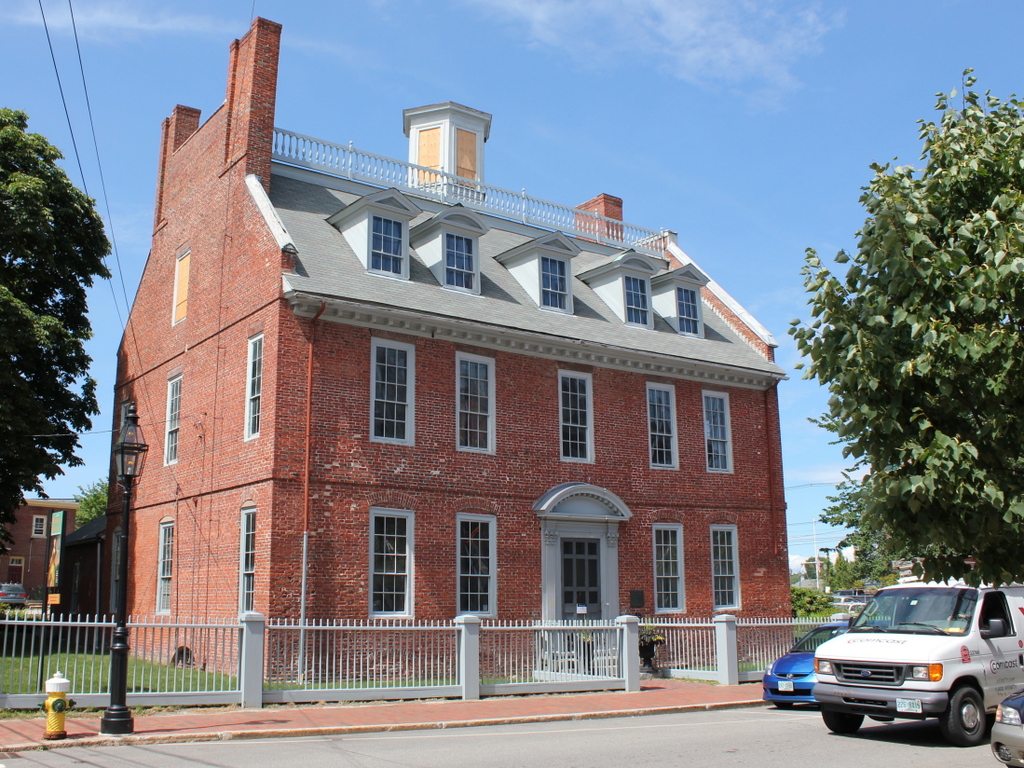 Also known as the MacPheadris-Warner House, this historic house is the oldest brick building in Portsmouth and the oldest urban brick house in northern New England.  It was built between 1716 and 1718 for Captain Archibald MacPheadris, one of many 18th century sea captains who helped to bring prosperity to Portsmouth.  His wife Sarah was the sister of New Hampshire Governor Benning Wentworth, and after Captain MacPheadris's death and Sarah's remarriage, she moved into her new husband's house, and Governor Wentworth lived here for much of his time as governor.
Archibald and Sarah's daughter Mary inherited the house, and in 1760 she married Jonathan Warner, the widower of her late cousin, also named Mary.  Jonathan Warner was the son of Daniel Warner, who built the Buckminster House.  This house remained in the Warner family until the 1930s, when it was sold for the first time since MacPheadris moved in.  An oil company was interested in the property to build a gas station, but in response the Warner House Association was formed to purchase and preserve the house, which it continues to do today.