The Buckminster House, at the corner of Bridge and Islington Streets in Portsmouth, around 1907. Image courtesy of the Library of Congress, Detroit Publishing Company Collection.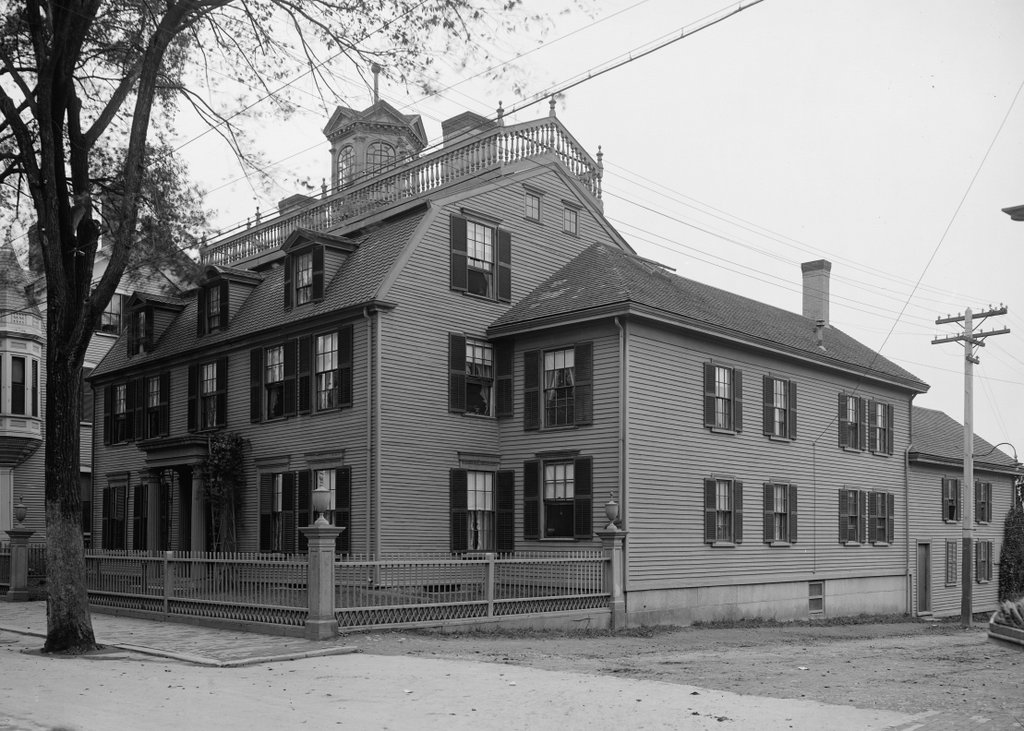 The house in 2015: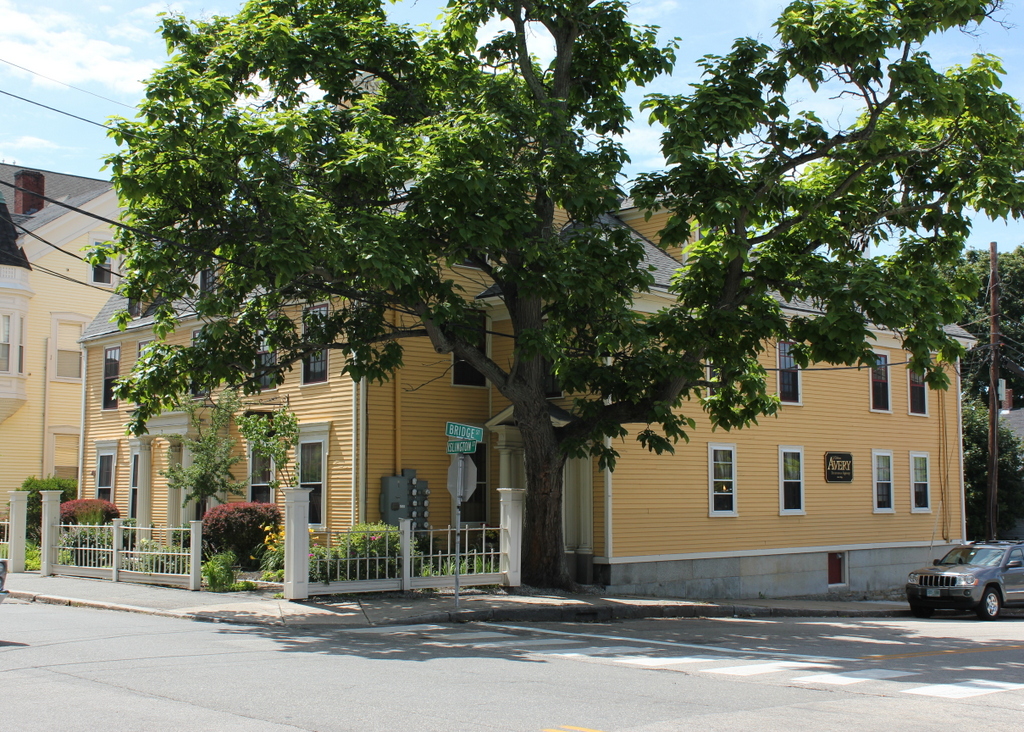 It's a little strange for a nearly 300-year-old house to be named after someone who lived in it for just two years, but this 1720 Georgian home is named for Revered Joseph Buckminster, the pastor of Portsmouth's North Church from 1779 until his death in 1812.  When he moved in here in 1810, the house was already almost 100 years old; it had been built in 1720 by Daniel Warner, and later went through a series of owners before being purchased by Colonel Eliphalet Ladd in 1792.
Ladd died in 1806, and in 1810 his widow married Reverend Buckminster, thus giving the house its ultimate name.  It was later used as a boarding house, and sometime by the mid 19th century was the subject of an early form of historic preservation.  According to Rambles About Portsmouth, published in 1859, the then-current owner George Thomson "has shown excellent taste in carefully preserving its original exterior appearance."  Thomson's efforts seem to have paid off, because the 1907 photo shows a beautifully restored house that still continues to be well-preserved to this day, with minimal exterior changes.