Looking northwest from the corner of Main and Eden in Southington, in May 1942. Image courtesy of the Library of Congress, FSA-OWI Collection.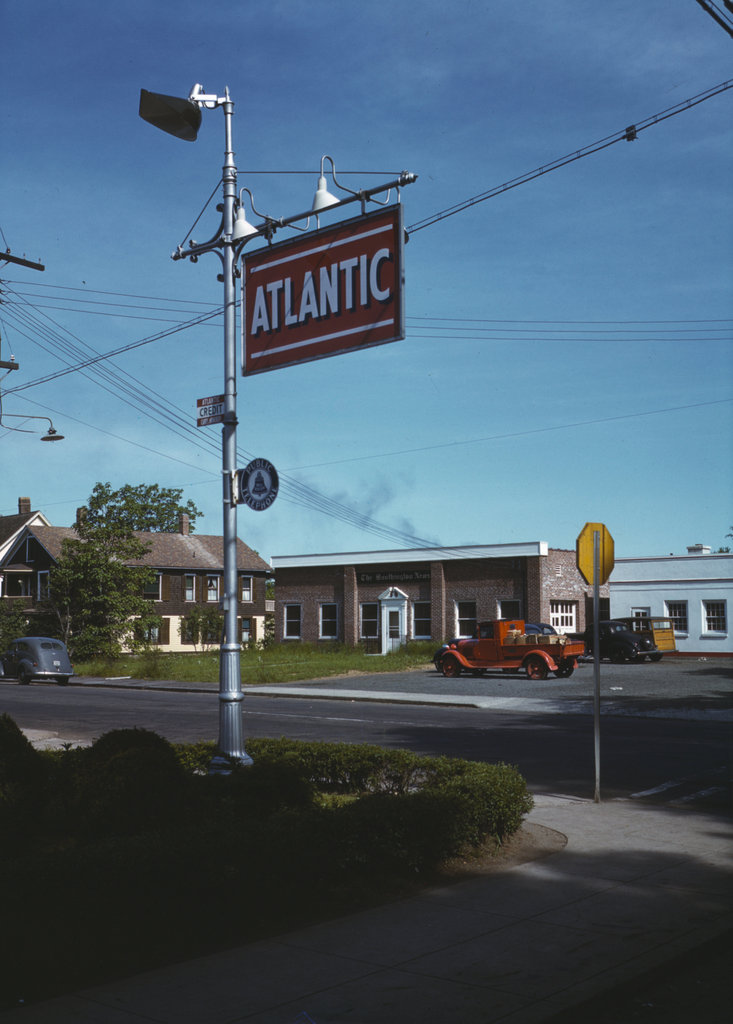 The scene in 2015: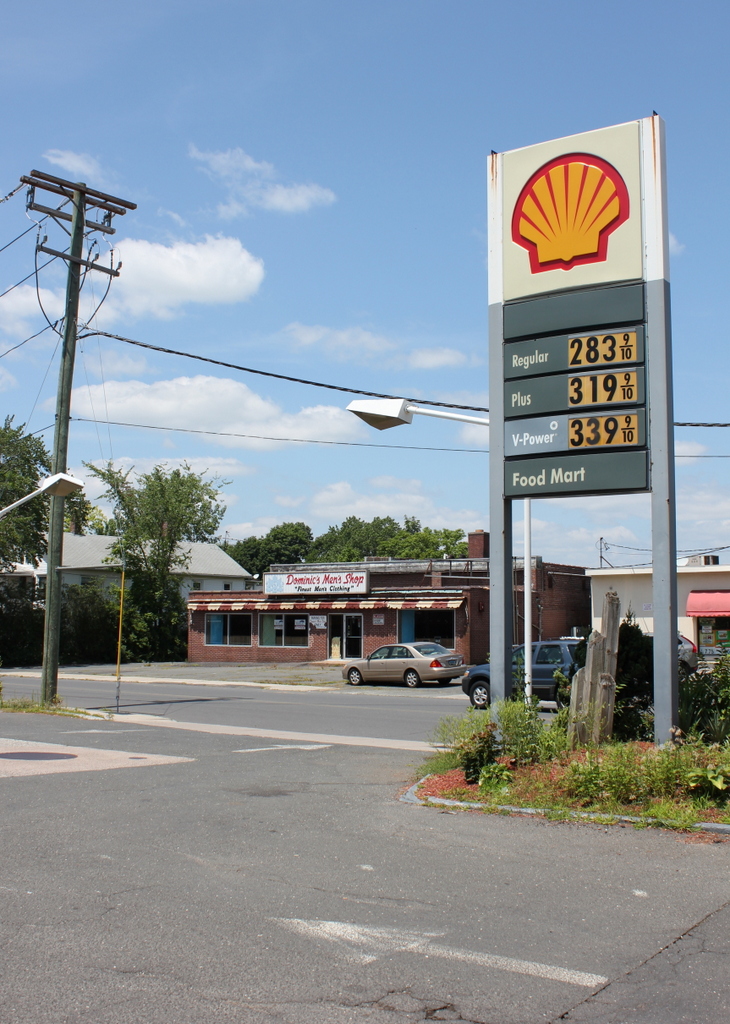 This is the first color "then" photo that I have featured here, and it was taken by the Office of War Information, about six months after the US entered World War II.  The euphemistically-named OWI was essentially the propaganda department during the war, and one of their projects was to create a pamphlet that documented life in an American town.  Southington was chosen as the model, and several hundred photographs were taken in May 1942, including a few color ones.  The idea was to distribute the pamphlet overseas, with the goal of showing the freedom and equality that Americans enjoyed and hopefully gaining sympathy for the American war effort.
The 1942 photo was taken from the parking lot of an Atlantic gas station, with another gas station visible across Eden Avenue on the far right.  Both are still there, although the Atlantic one is now a Shell, and the gas prices are a little higher than they were in 1942, when the average price per gallon was 20 cents.  Across the street in the center of the photo was the home of The Southington News.  The building is still there today, although with an addition on the front.  Because the addition is not as tall as the rest of the building, the top of the original facade can still be seen from this angle.  It was most recently used as a men's clothing store, but it is now vacant.