The garden on the south side of The Elms in Newport, in 1914. Image taken by Frances Benjamin Johnston, courtesy of the Library of Congress, Johnston Collection.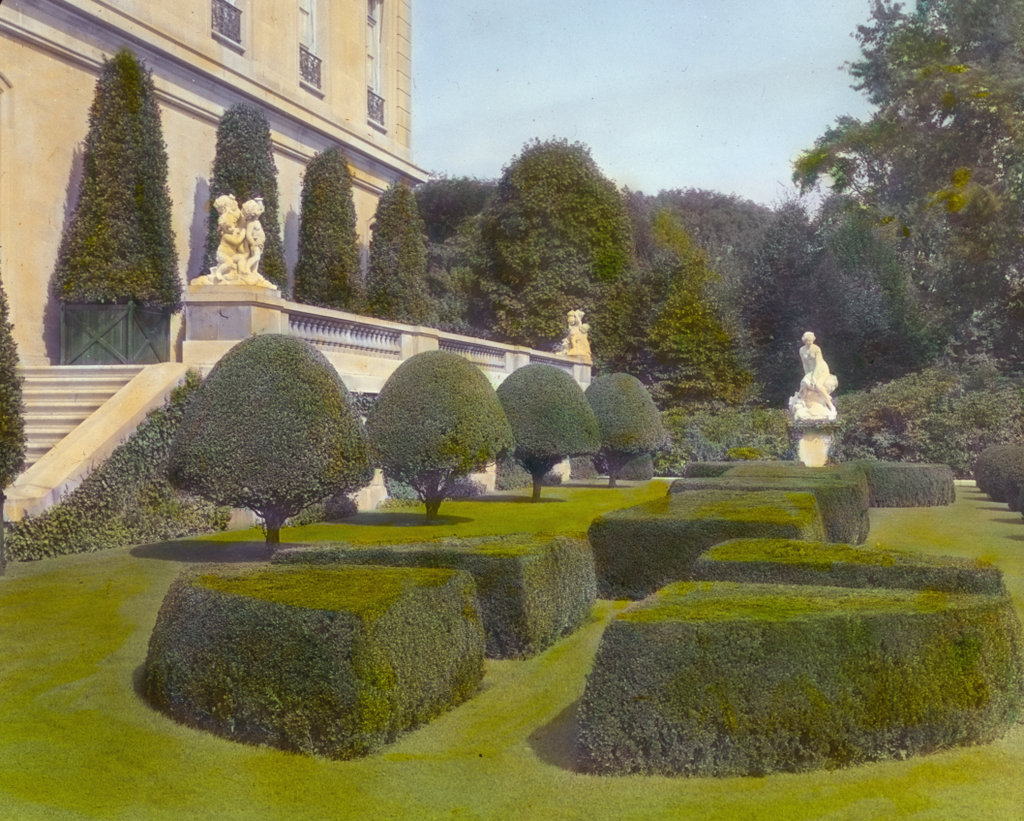 The scene in 2018: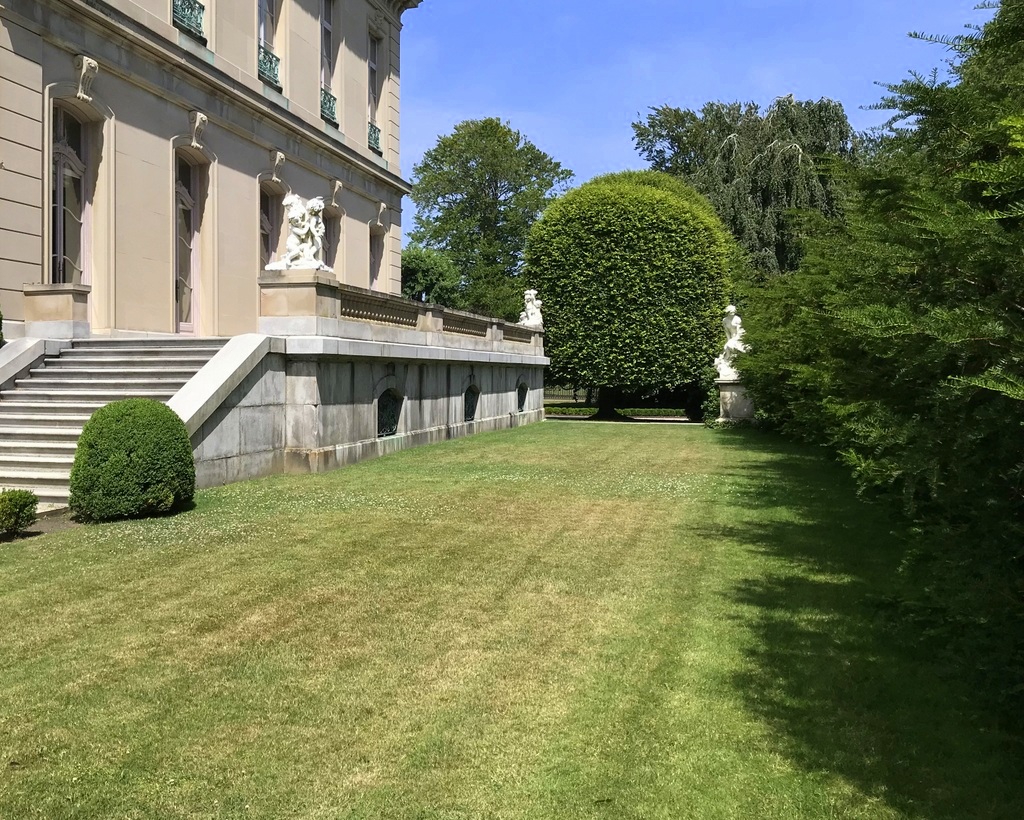 As in the previous post, the first photo here was taken by noted photographer Frances Benjamin Johnston. Her specialties included photographs of gardens, and many of these – including this photo – were hand colored on lantern slides, for Johnston to use in her various lectures. This photo is one of several that she took here at The Elms in Newport, and is shows the meticulously-landscaped garden on the south side of the house. At the time, Newport was still one of the most desirable summer resorts in the country, and The Elms had been built 13 years earlier by coal tycoon Edward Julius Berwind.
The family spent many summers here, and after Edward's wife Sarah died in 1922, he continued to visit here, accompanied by his sister Julia. She inherited the property after his death in 1936, and it remained her summer home for the rest of her life, until her death in 1961 at the age of 96. Up until this  point, the house was still staffed by an army of 40 servants, long after most of the other massive Gilded Age mansions in Newport had been either demolished, converted to other uses, or preserved as museums. By the early 1960s, such homes had long since fallen out of fashion, and no other members of the Berwind family were interested in taking on the expense of maintaining a 48-room, 60,000-square-foot summer house.
As a result, the house was nearly demolished in 1962 in order to construct a shopping center here on the site. However, several weeks before it was to be demolished, The Elms was instead purchased by the Preservation Society of Newport County and opened as a museum. Both the house and the grounds have been preserved, and it is now one of many historic Newport properties maintained by the Preservation Society. This particular garden scene is not completely identical to its early 20th century appearance, particularly with the lack of hedges in the foreground, but the statue in the distance is still there, as are the ones on the patio to the left. Overall, the scene is still easily recognizable from the first photo, despite more than a century since Johnston captured this view in the first photo.