Looking down Argyle Street from George Street in downtown Halifax, Nova Scotia, in December 1917. Photo courtesy of the Nova Scotia Archives.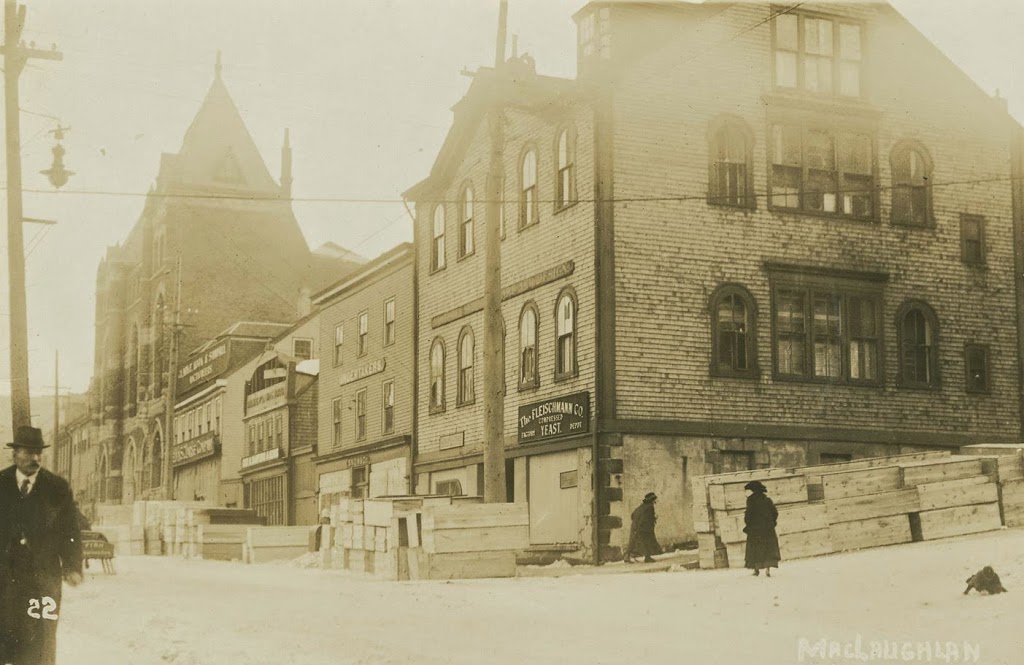 The scene in 2014: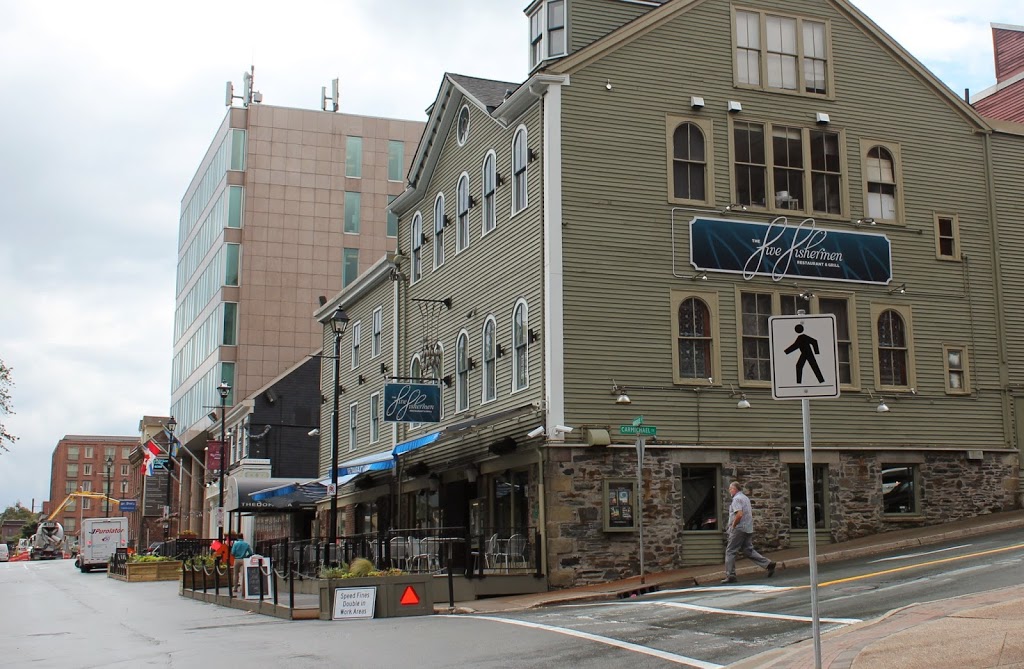 Out of the photos that I've posted about the Halifax Explosion, this is the only one that doesn't show an area affected by the blast.  However, what the 1917 photo does show is far more powerful.  At first glance, nothing seems out of the ordinary, except for the stacks of wooden boxes on the street.  Except they're not just wooden boxes; the sign on the second building from the right reads "Undertakers," and the coffins outside were just a sampling of what was needed for the approximately 2,000 victims of the disaster.
Incidentally, this wasn't the first time that the building dealt with a major tragedy – just five years earlier the recovery operation for the bodies of Titanic victims was operated out of the city, as it was the closest major port to the disaster.  During that time, the mortuary here was used to care for the remains of some of the victims, including John Jacob Astor and Charles M. Hayes.
Today, the building is still there, and is nearly 200 years old; it was built in 1817 and has served a variety of uses ever since.  Today, it is home to the Five Fishermen, which is perhaps the only fine dining restaurant in the world that advertises the fact that its facilities were once used as a mortuary.  (if you don't believe me, check out their website – they even have the same 1917 photo there)