Looking north on Campbell Road (today Barrington Street) in Halifax, Nova Scotia, on January 10, 1918, following the Halifax Explosion. Photo courtesy of the Nova Scotia Archives.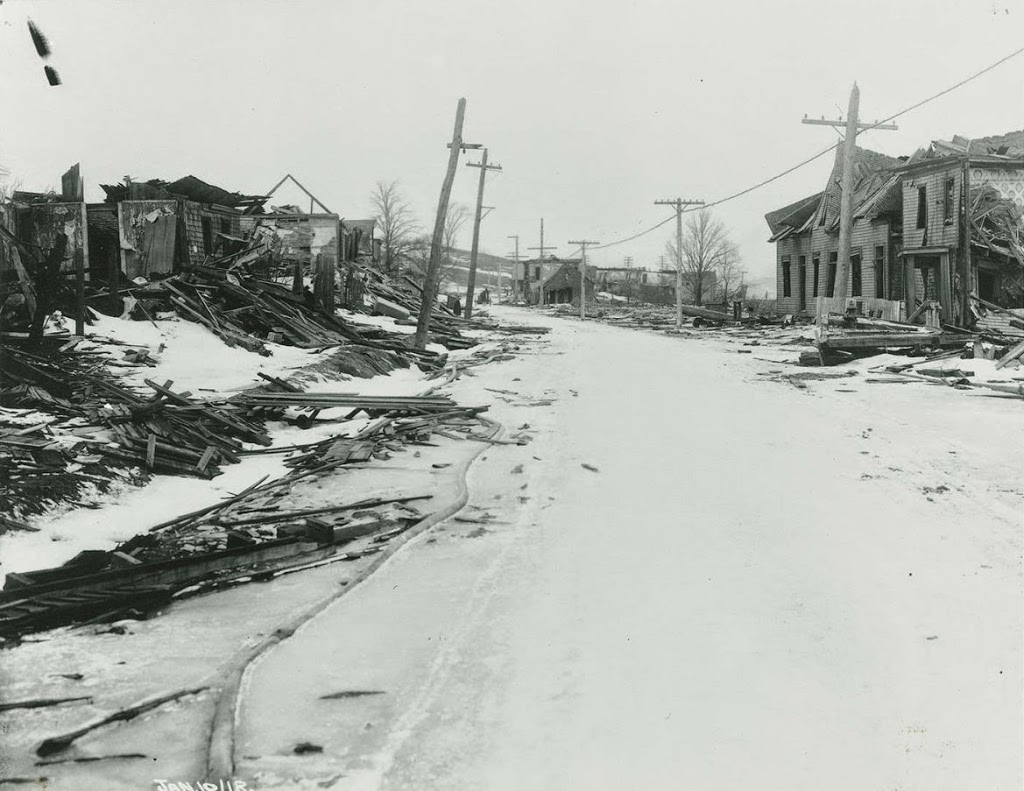 Barrington Street in 2014: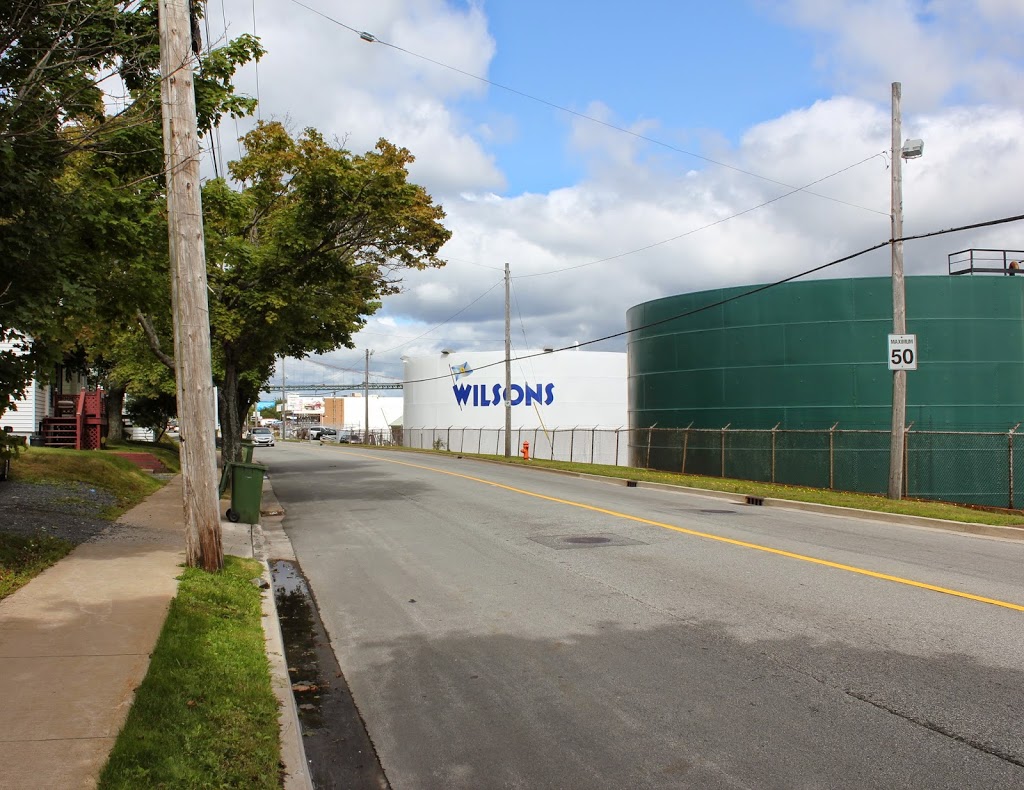 These photos were taken just north of the intersection of Barrington and Rector Streets, and they show the scene near the epicenter of the Halifax Explosion, not far up the road from where the photos in this post and this post were taken prior to the explosion.
The disaster occurred after an ammunition ship was involved in a collision and caught fire. The ship was abandoned and drifted over to the Halifax shoreline, where it exploded, damaging or destroying over 12,000 buildings and killing nearly 2,000 people. The disaster was further complicated by secondary fires, caused by overturned stoves, and to make matters worse a blizzard dropped 16 inches of snow the next day, hampering the rescue effort and delaying much needed supplies from reaching the city.
Today, no trace of the explosion remains – nor does any trace of the neighborhood that was once located here. However, the disaster is not forgotten, especially by residents of Nova Scotia. Every year, Nova Scotia sends a Christmas tree to Boston, where it is displayed at the Prudential Center, in recognition of the contributions that Massachusetts made to the relief efforts in the immediate aftermath of the disaster.