Pearsons Hall on the campus of Mount Holyoke College in South Hadley, around 1900-1910. Image courtesy of the Library of Congress, Detroit Publishing Company Collection.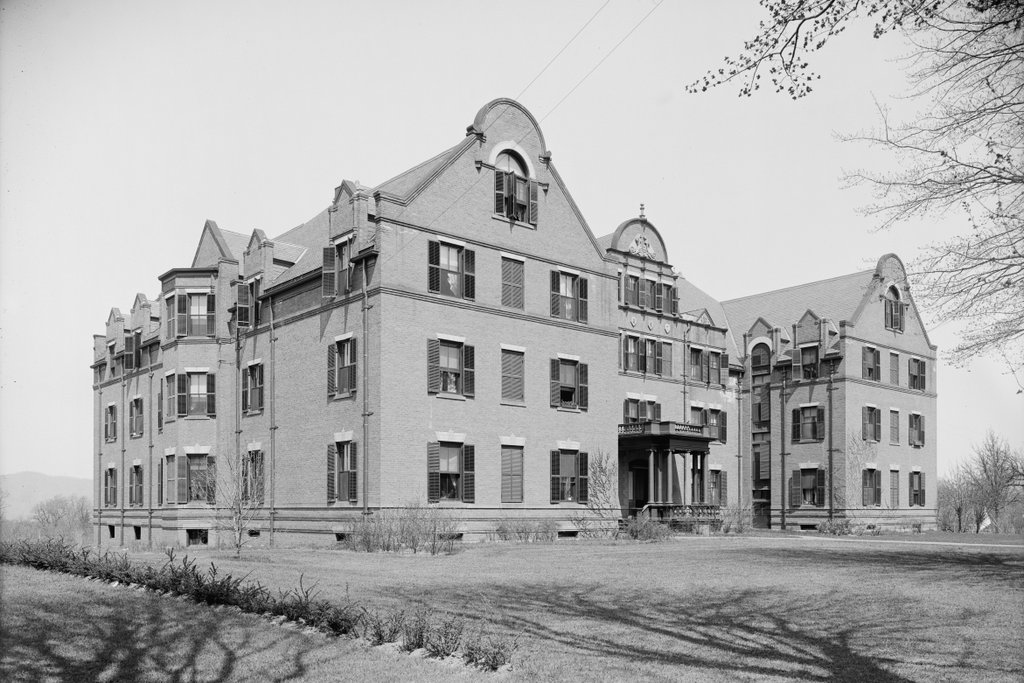 Pearsons Hall in 2015: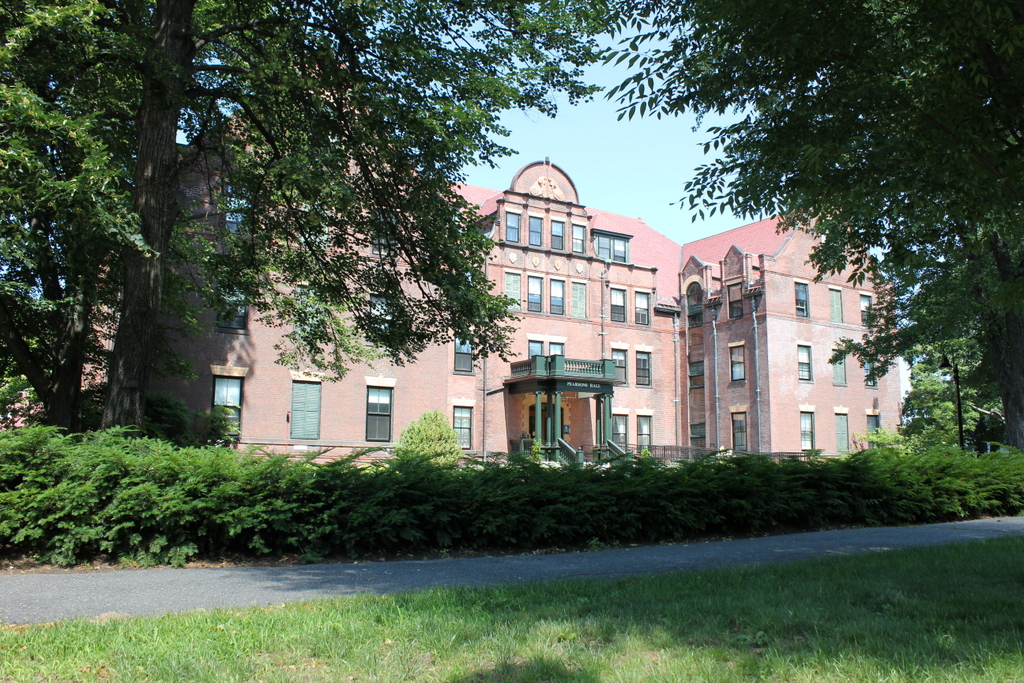 Mount Holyoke College was established in 1837 as the Mount Holyoke Female Seminary, and for most of the 19th century a single building, known as the Seminary Building, housed most of the classrooms and dorm rooms, as well as the library and gymnasium. However, it burned in 1896, and the following year the school built four new dormitories, one of which was Pearsons Hall.  It is named for Dr. D.K. Pearsons, who donated money to the school to help rebuild following the fire.  Today, the building is still there, and it continues to be used as a dormitory for the college.