The view looking north on Broad Street between 1900 and 1910, with the New York Stock Exchange in the left-center. Image courtesy of the Library of Congress, Detroit Publishing Company Collection.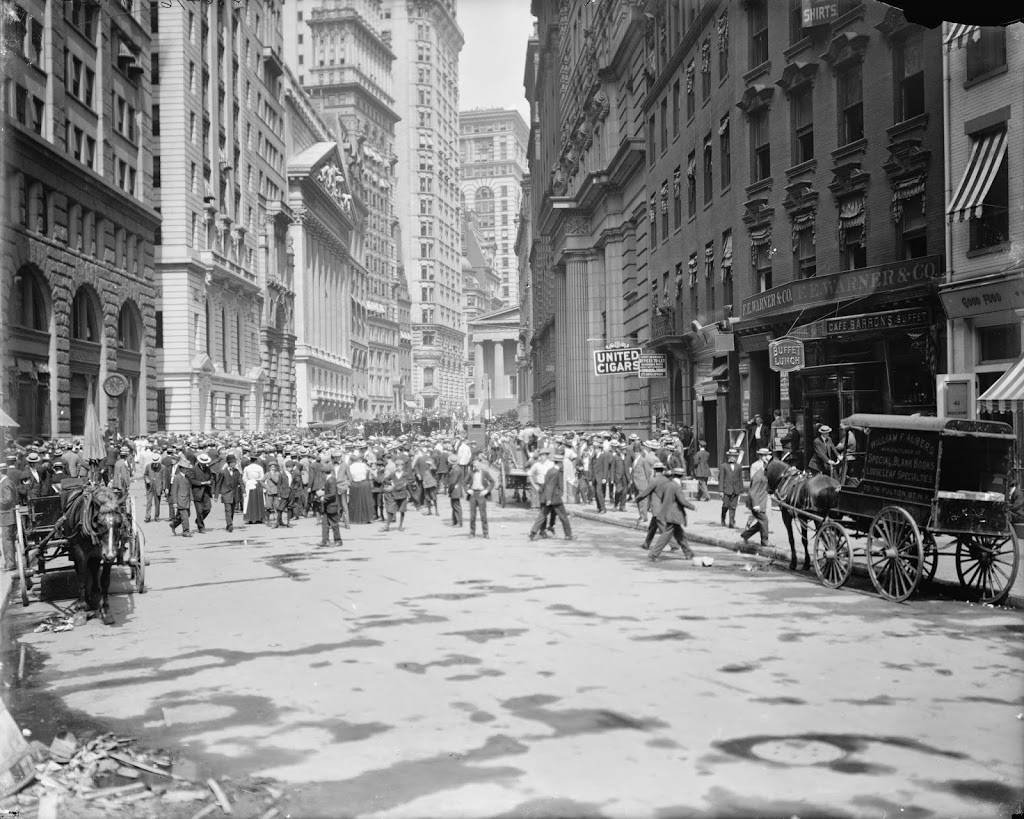 The same street in 2014: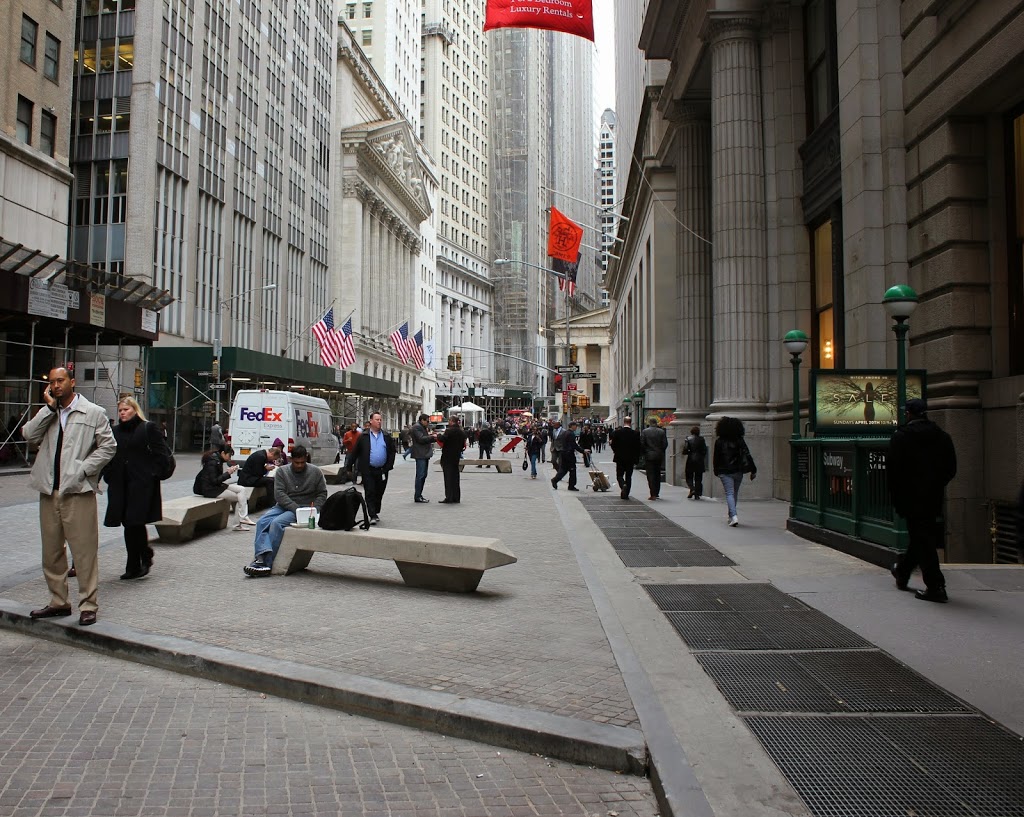 A few buildings from the early 1900s photo still exist today, perhaps most notably the New York Stock Exchange and the Federal Hall National Memorial.  Just as it was 100 years ago, Broad Street is at the heart of the American financial industry.  In the first photo, though, there are actual financial transactions going on, right in the street.  This was the location of what was called the Curb Market, where brokers would buy and sell shares outside.  This was often the way for investors to buy shares of small companies in highly speculative markets that would not be eligible for the New York Stock Exchange.  The curb market practice of trading outside – regardless of weather – eventually ended in 1921, when the market moved to a permanent, indoor location.  However, the market itself survives today, as NYSE MKT, formerly American Stock Exchange (AMEX).
A close inspection of the first photo reveals a fascinating glimpse into everyday life a century ago.  Of course, almost all of the people visible in the photo are men, and nearly all of them are wearing identical three-piece suits, with bow ties and identical straw hats.  Many of them likely dined at Barron's cafe and buffet lunch on the right-hand side of the photo, and perhaps purchased "Special Blank Books" from William F. Albers's business, as advertised on the carriage in the lower right corner.  I don't know how they got home, but they likely didn't take the subway; New York City's first subway line opened in 1904, but the Broad Street station visible on the far right of the 2014 photo didn't open until 1931, by which point many of the younger curb market brokers in the photo had probably gained a fortune in the Roaring Twenties, only to lose it in the crash of 1929.