The New York Stock Exchange around 1904. Image courtesy of the Library of Congress, Detroit Publishing Company Collection.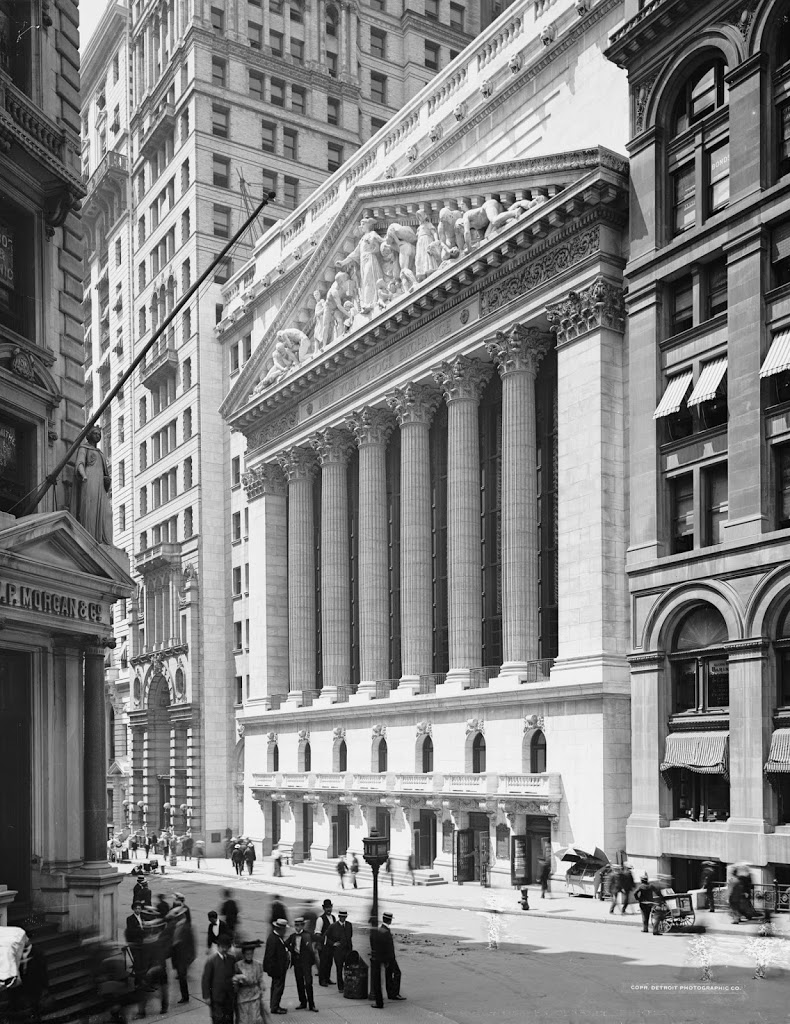 The building in 2014: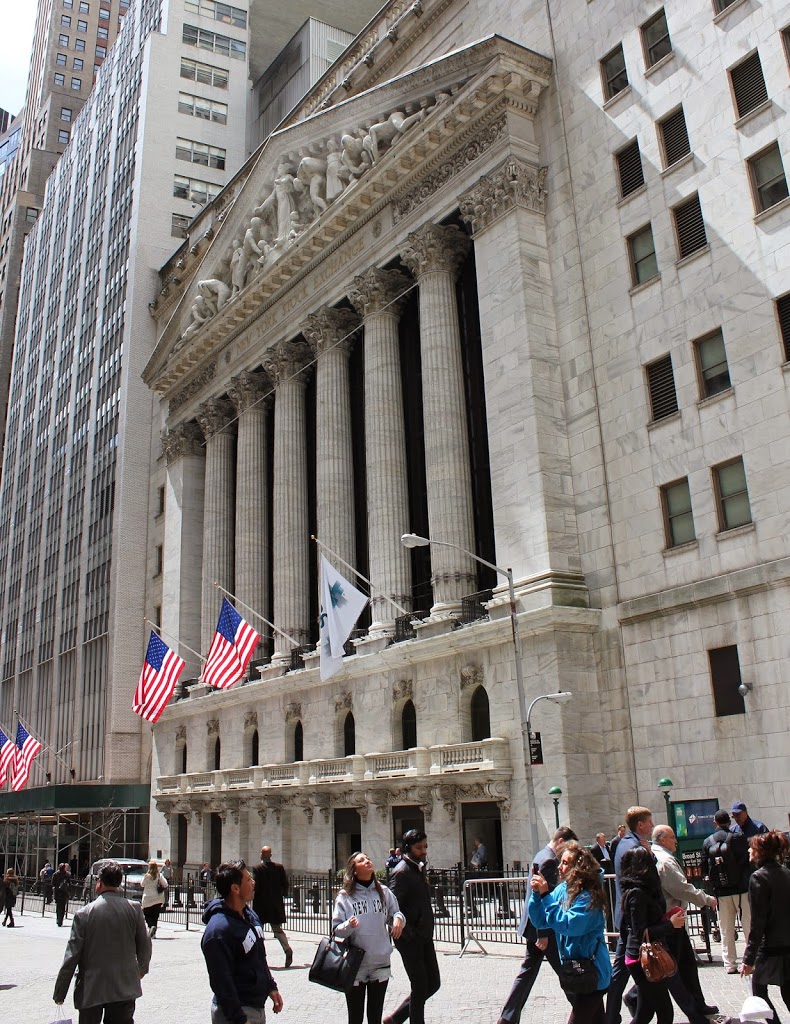 The first photo was taken right around the time that the current New York Stock Exchange building was opened, and in the intervening years the building saw the 1920 Wall Street bombing, the economic boom of the 1920s, the 1929 crash and Great Depression, all the way up to the September 11 attacks and the latest economic recession.  Today, it is still at the heart of the financial district, and it is also a major tourist site, as seen in the 2014 photo.