St. John's Episcopal Church on Elm Street in Northampton, around 1900-1906. Image courtesy of the Library of Congress, Detroit Publishing Company Collection.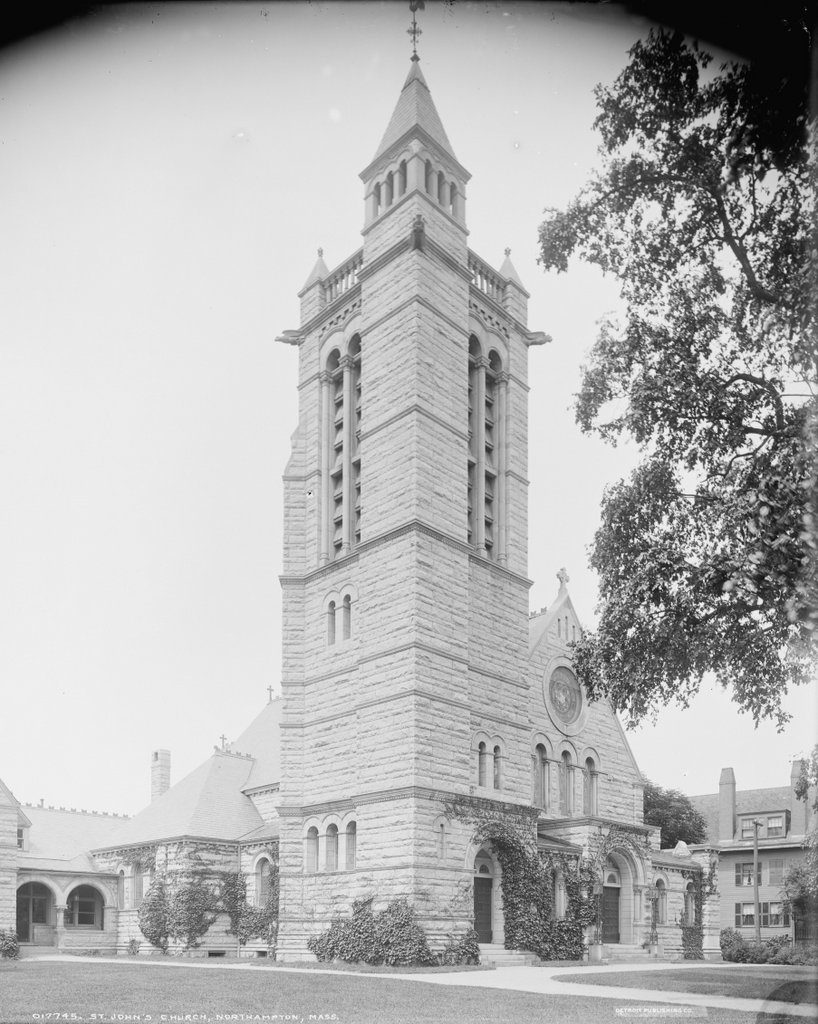 The church in 2017: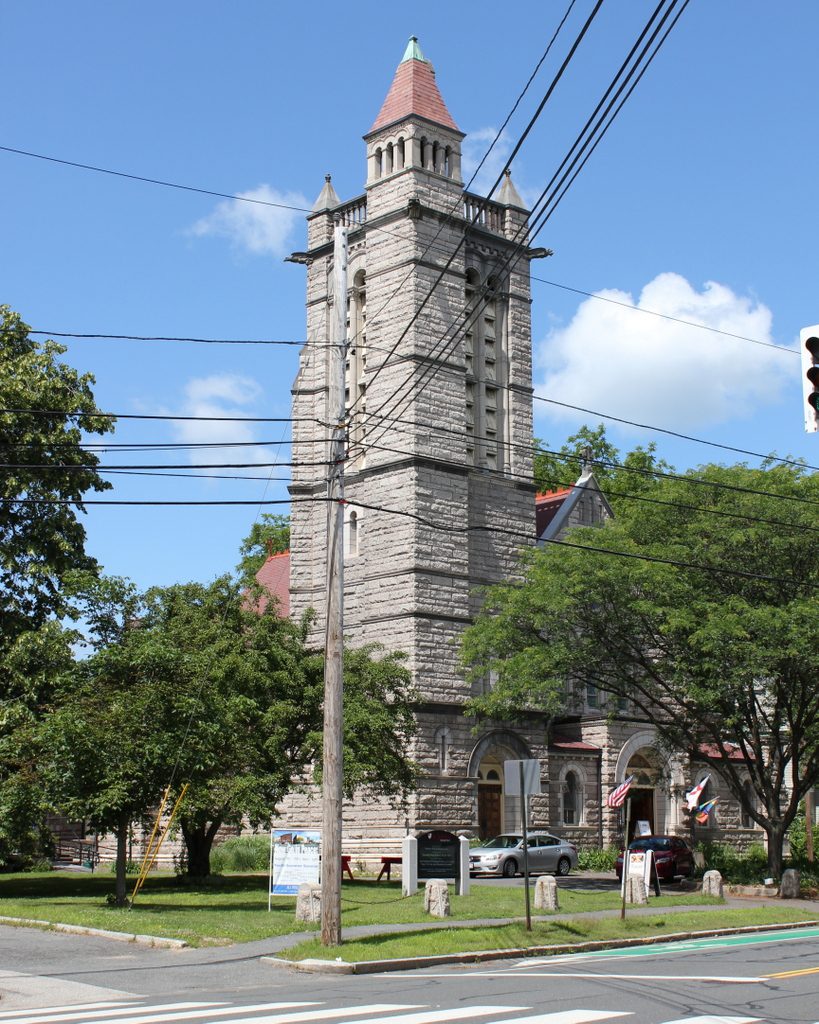 St. John's Episcopal Church was established in 1826, initially meeting in the town hall until their own church building was completed on Bridge Street in 1829. The congregation worshipped there for more than 60 years, but by the early 1890s they had outgrown that building and were in need of a new one. The funding for such a church was provided by George Bliss, a wealthy New York banker who had grown up in Northampton and had attended St. John's back when services were held at the town hall.
George Bliss purchased this lot on Elm Street, adjacent to Smith College, and he paid for the construction of the church, which was designed by noted New York architect Robert W. Gibson. Like many other churches of the era, it features Romanesque  Revival architecture, with features such as a tall tower in the corner, rounded arches, and a rough-faced stone exterior. The church was completed in 1893, and Bliss attended the consecration service along with his business partner, Levi P. Morton, who had served as Vice President of the United States under Benjamin Harrison from 1889 to 1893.
More than 110 years after the first photo was taken, the church has not significantly changed. Although surrounded on all sides by the Smith College campus, it remains in use as an Episcopal church, with close ties to the college. The church appears to be missing the weathervane that was atop the tower in the first photo, but otherwise all of the other architectural details have been preserved, even down to the gargoyles that extend from the corners of the tower.