The Springfield Women's Club building at the corner of Spring Street and Frost Street, around 1906-1910. Image courtesy of the Library of Congress, Detroit Publishing Company Collection.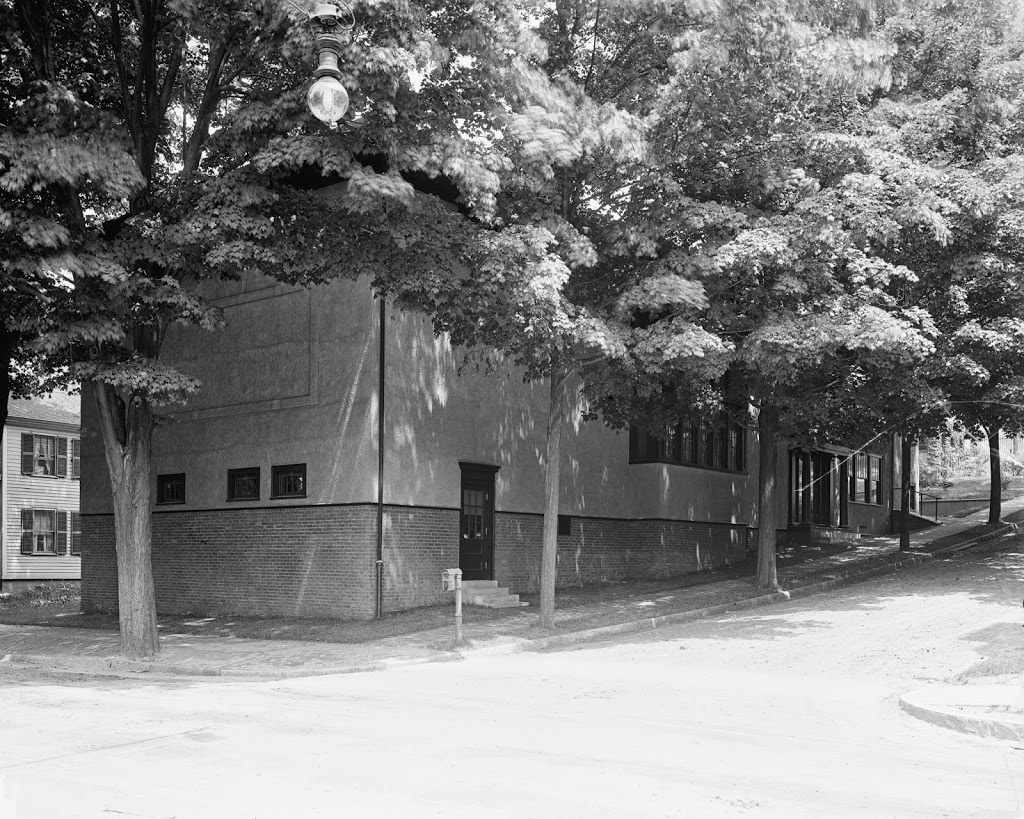 The building in 2014: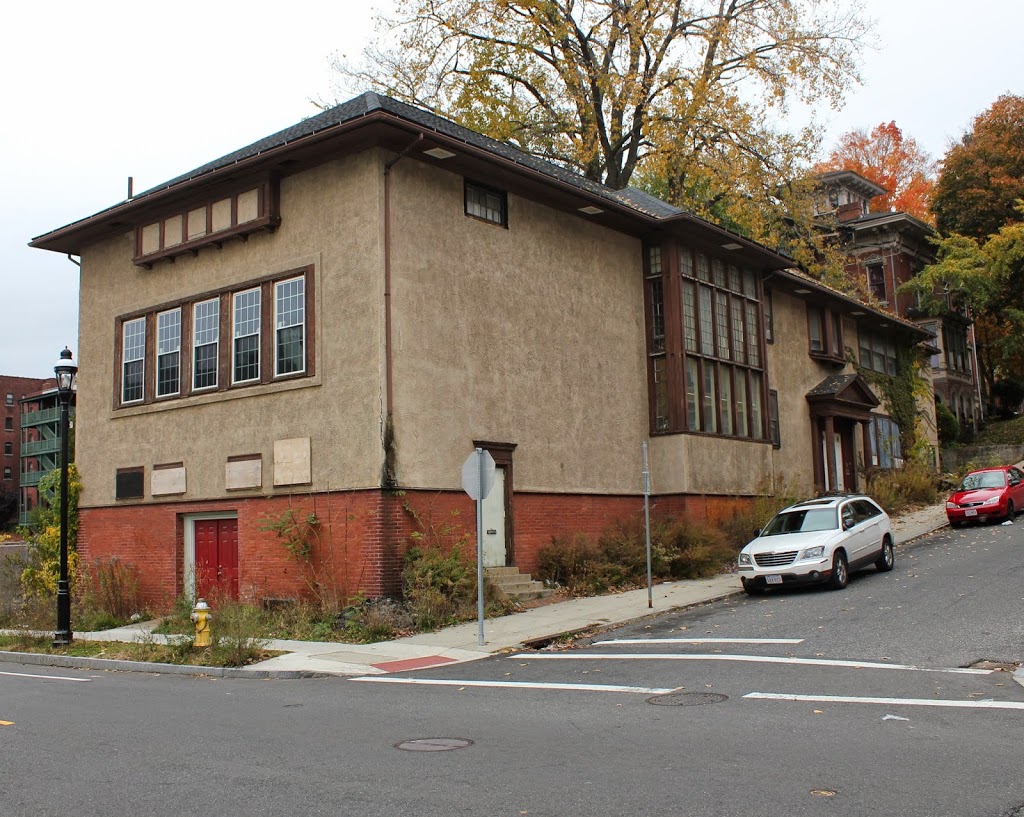 The first photo was taken around the time that the Springfield Women's Club building opened on Frost Street.  A few changes have been made to the building over the years, including the addition of five windows on the Spring Street side of the building and a set of double doors beneath them.  Today, though, the overgrown weeds around the building contrast with the stately trees surrounding it in the first photo.  Both the building and the neighborhood have obviously seen better days, although I don't know the current status of the structure.