The Brooklyn Bridge from the south, as it appeared around 1904. The towers of the Williamsburg Bridge are barely visible in the distance. Image courtesy of the Library of Congress, Detroit Publishing Company Collection.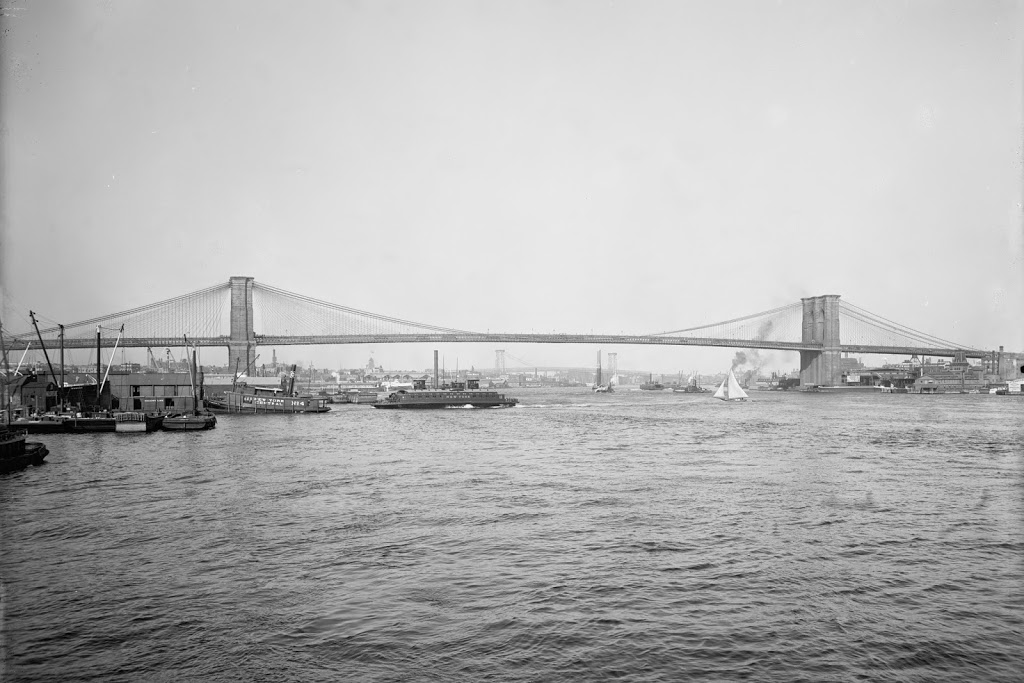 The same view in February, 2012: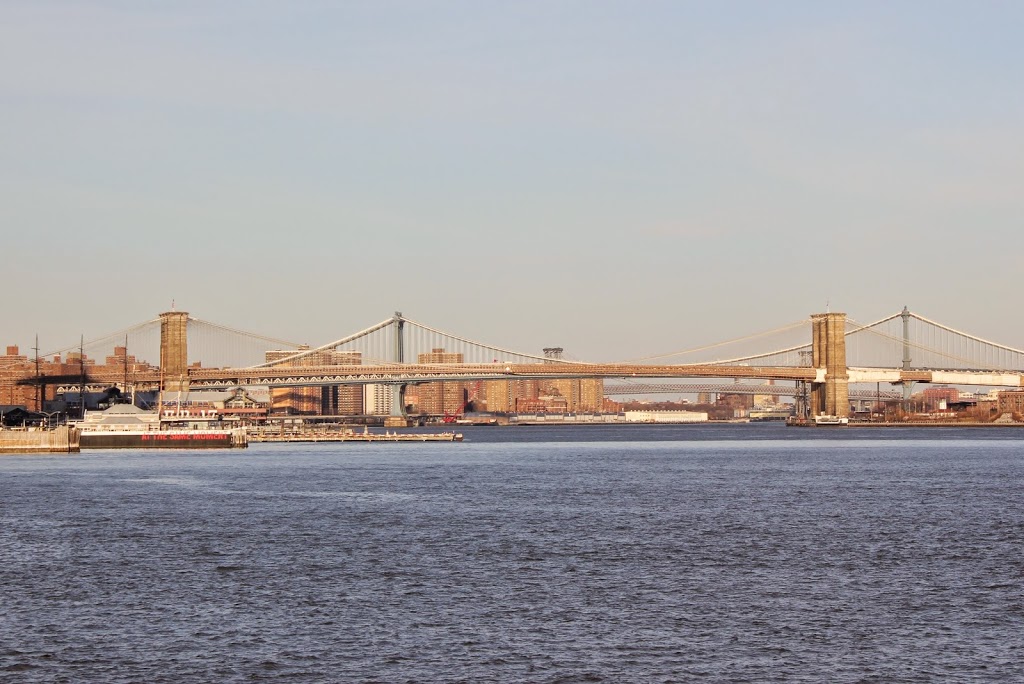 The Brooklyn Bridge hasn't changed much in the past 108 years, but its surroundings have.  In addition to the Manhattan Bridge behind it, the skyline of the Lower East Side has also substantially changed, with high-rises covering much of the shoreline in this area.