The Times Square Building, as it appeared in 1908. Image courtesy of the Library of Congress, Detroit Publishing Company Collection.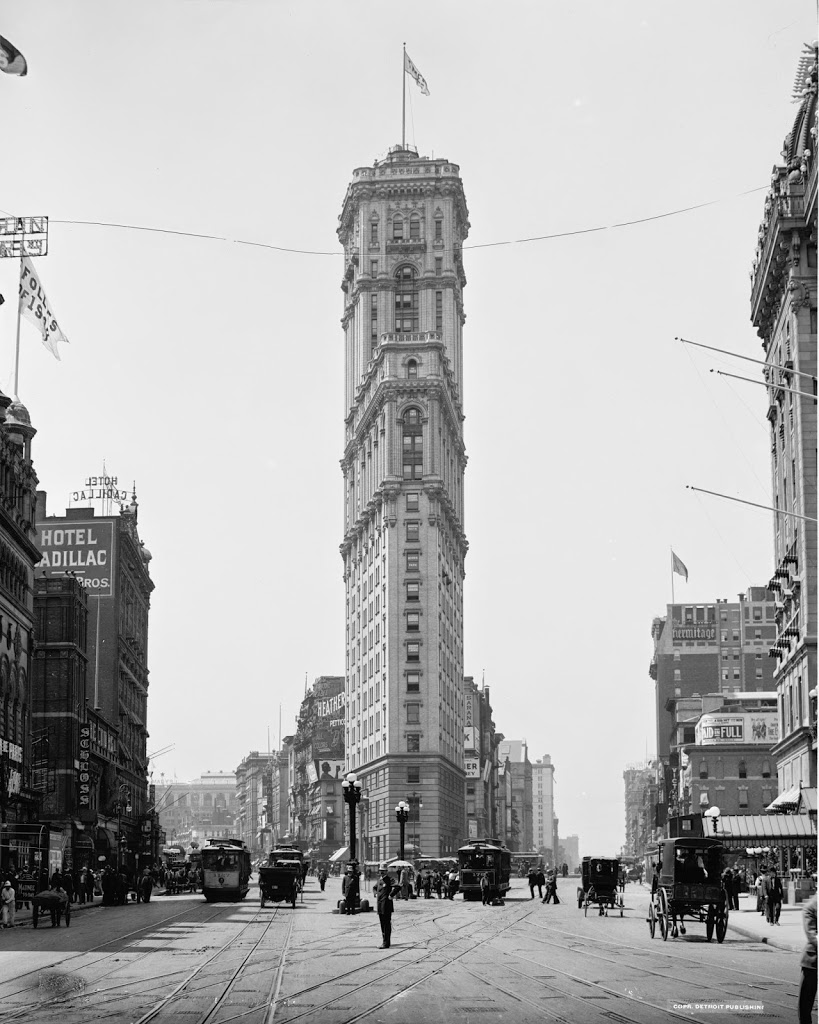 The same view in October, 2010: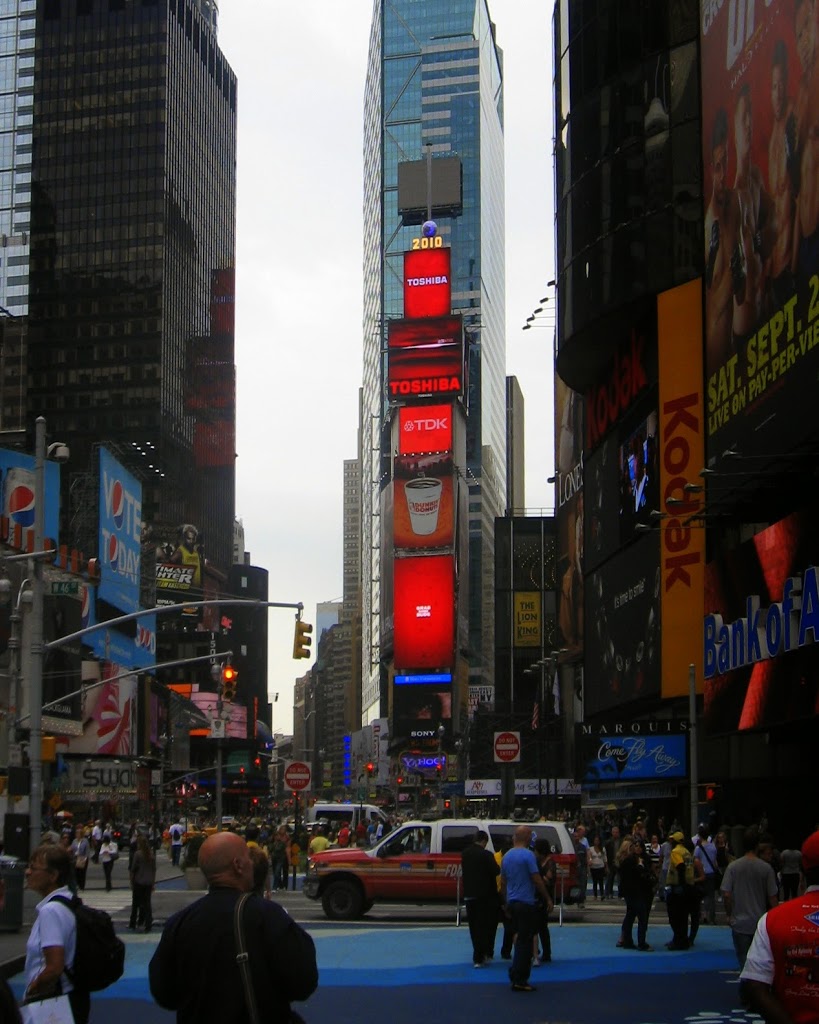 When the building was first built, it was the headquarters for the New York Times, hence the name Times Square. Prior to then, it was known as Longacre Square. The Times only kept their headquarters there until 1913 though, and used the building as a branch office until they sold it in 1961. In 1963, Allied Chemical bought the building and extensively modified its exterior. They sold it in 1996, at which point it was decided it would not be economically feasible to upgrade the interior, since the narrow building had such small floors. So, instead of renting the interior, the owners decided to rent the exterior, by adding 26 billboards that cover almost the entire building and bring in more money than renting the office space inside would.
Today, the building, which was once the second tallest in the city, and once towered over Times Square, is now dwarfed by taller buildings on virtually every side, including the 47-story Times Square Tower directly behind it, and the Condé Nast Building, visible on the left-hand side of the picture. However, it retains its place as a central part of Times Square, even if it is literally just a shell of its former self.