The view of Lower Manhattan in 1900, as seen from the water looking towards the Staten Island ferry terminal. Image courtesy of the Library of Congress, Detroit Publishing Company Collection.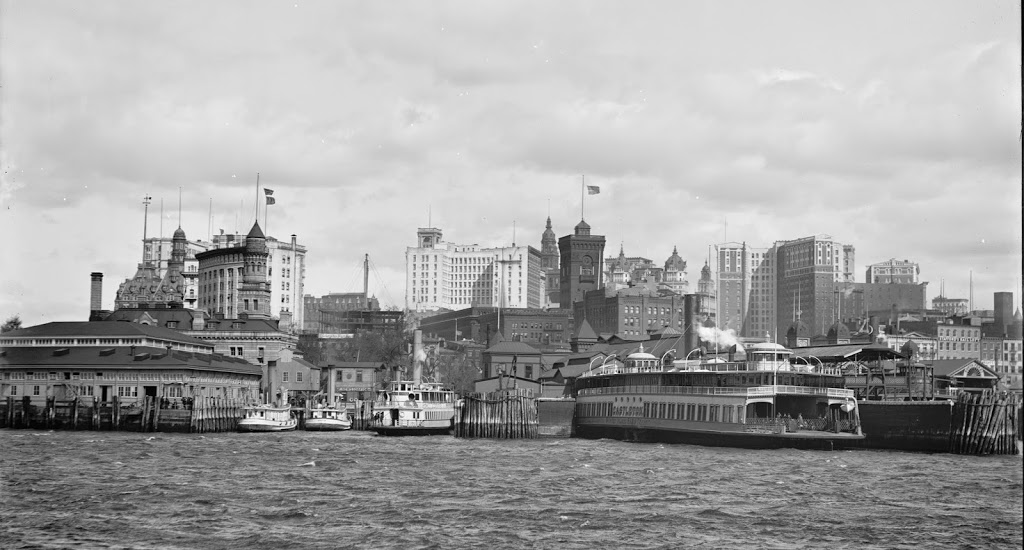 A very similar view, taken in 2012: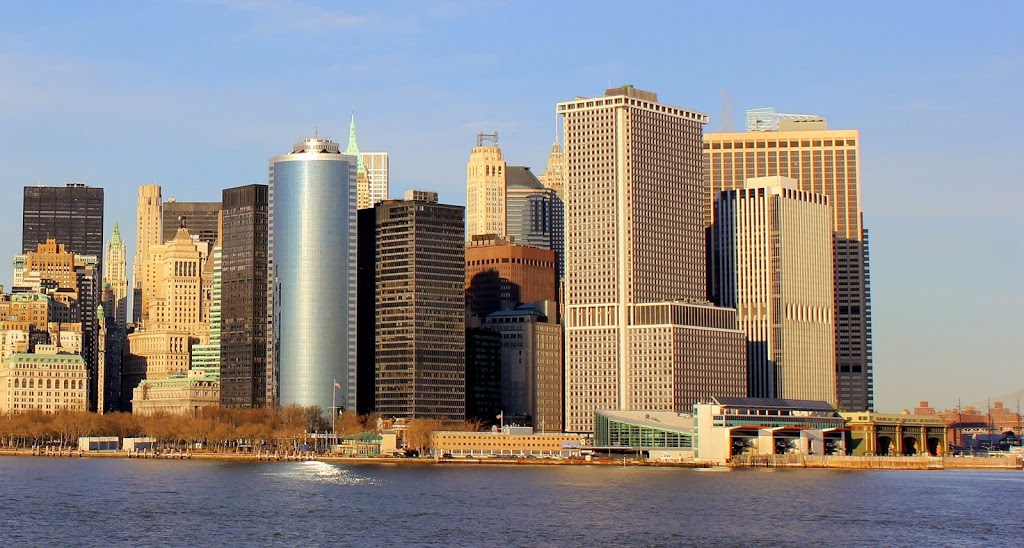 The angles here aren't perfect: the first photo was taken a little closer to Manhattan and a little further to the east of where this one was taken – the ferry terminals on the right hand side of the 2012 photo are (as far as I can tell) in the same spot as the foreground of the 1900 photo. Still, the two photos capture the same general idea – that Lower Manhattan has changed a lot in the past 100+ years.  One of the challenges in identifying exactly what view the 1900 picture shows is that I cannot identify a single building that still exists today.  Several notable buildings are visible, such as the Manhattan Life Insurance Building (the tall tower in the distance, almost in the exact center of the photo), which is roughly in the same spot as 1 Wall Street, a rather unassuming light brown tower visible on the left-hand side of the 2012 photo.