Cape Neddick "Nubble" Light, as it appeared between 1900 and 1910.  Image courtesy of the Library of Congress, Detroit Publishing Company Collection.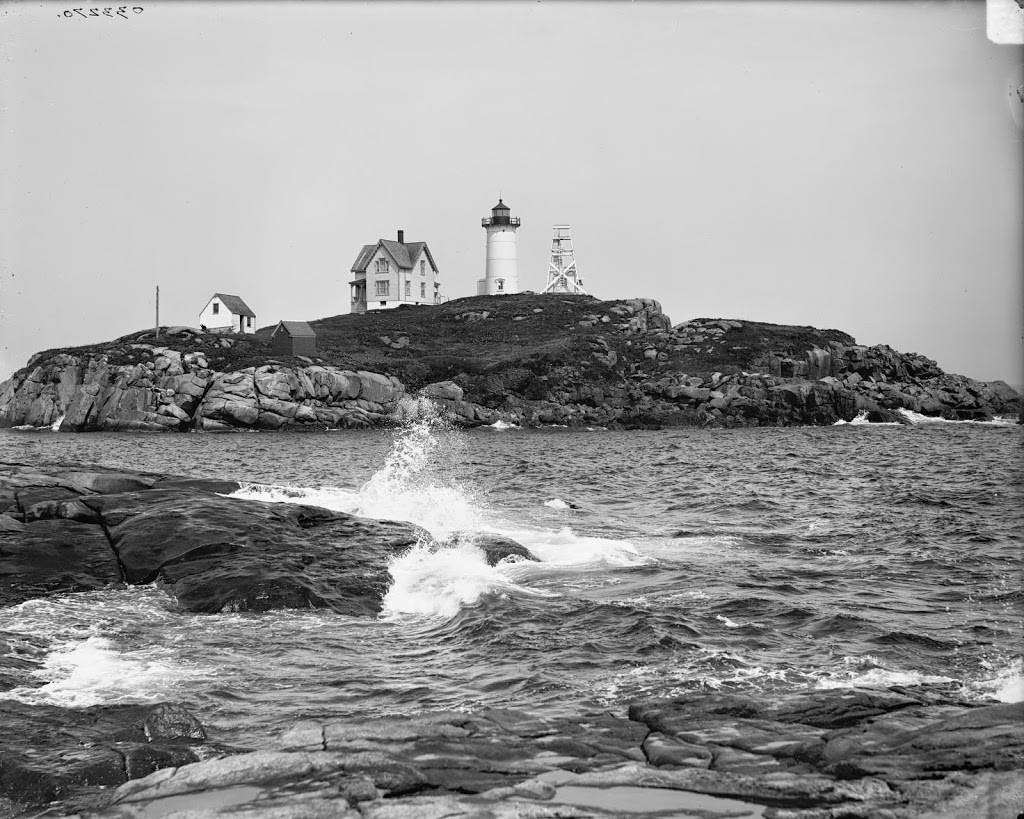 The same scene in 2011: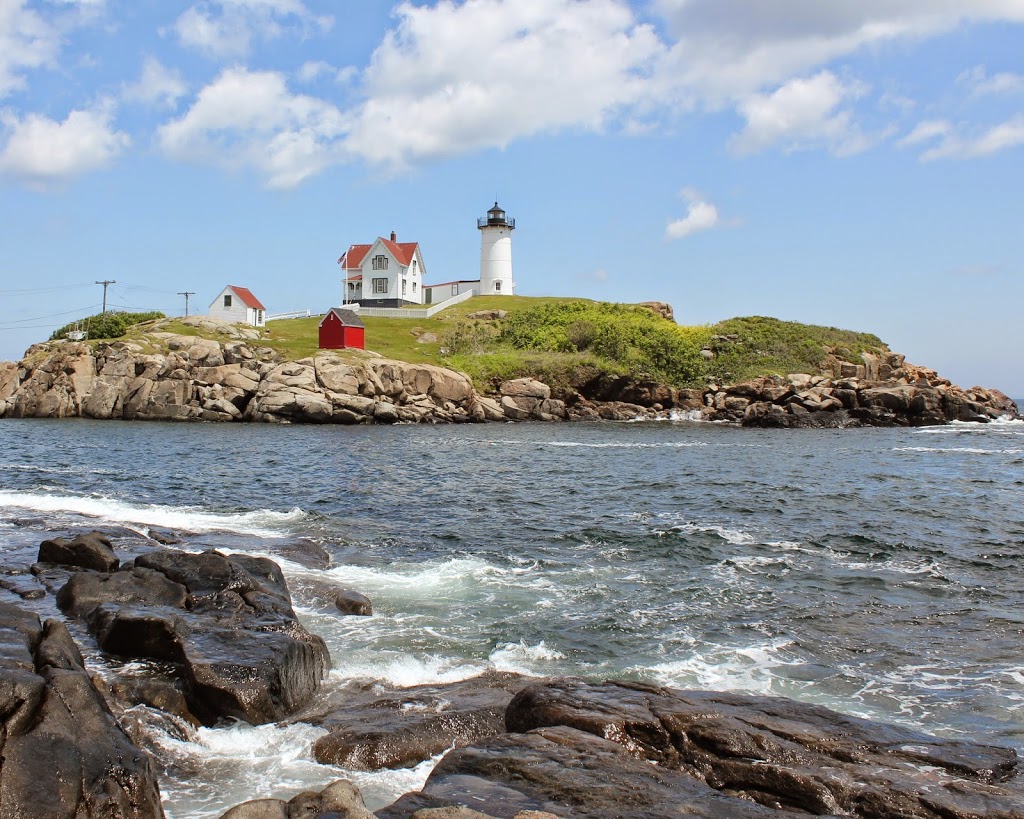 Not much has changed in 100 years; the 1879 lighthouse, keepers house, and outbuildings remain as they were in the early 1900's, and the rocks clearly haven't gone anywhere either.  The only significant changes are the enclosed walkway between the house and tower, and demolition of the bell tower seen to the right of the lighthouse in the old photo.  On a curious note, the Voyager spacecraft, launched in 1977, carries several photographs of notable man-made structures in the event that it should ever be discovered by extraterrestrials, including the Great Wall of China, the Taj Mahal, and this lighthouse.