Central Congregational Church at the corner of Berkeley and Newbury in Boston, around 1904. Image courtesy of the Library of Congress, Detroit Publishing Company Collection.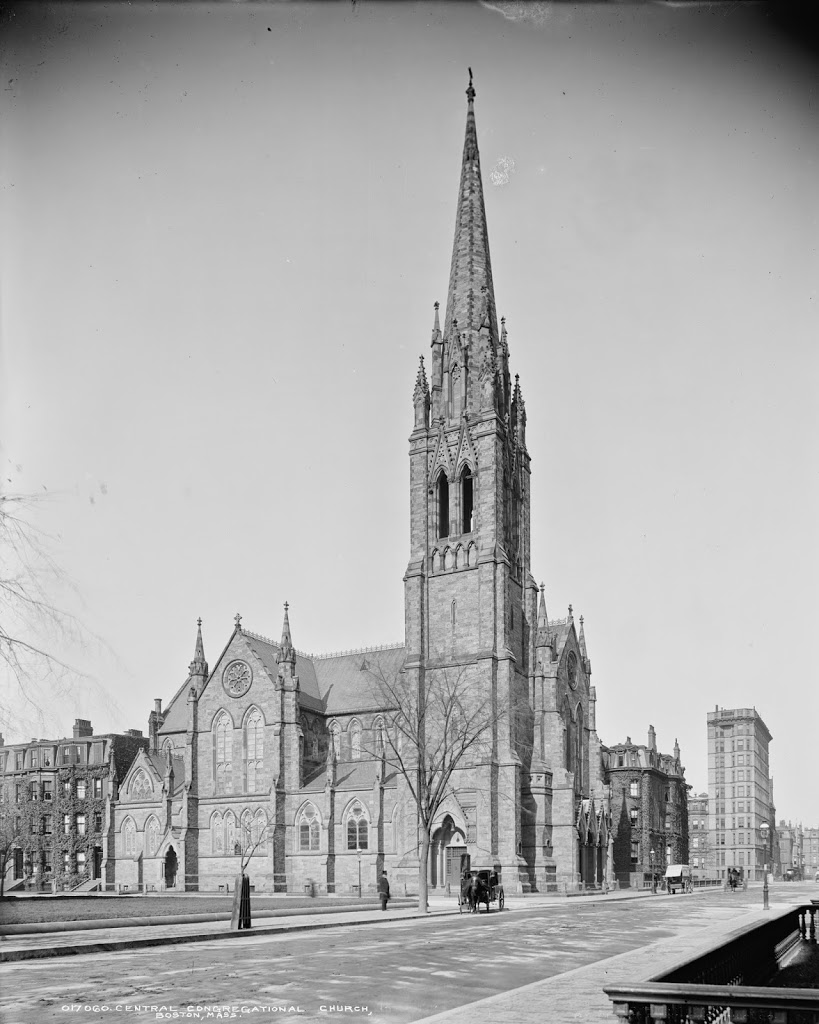 The same building, now the Church of the Covenant, in 2015: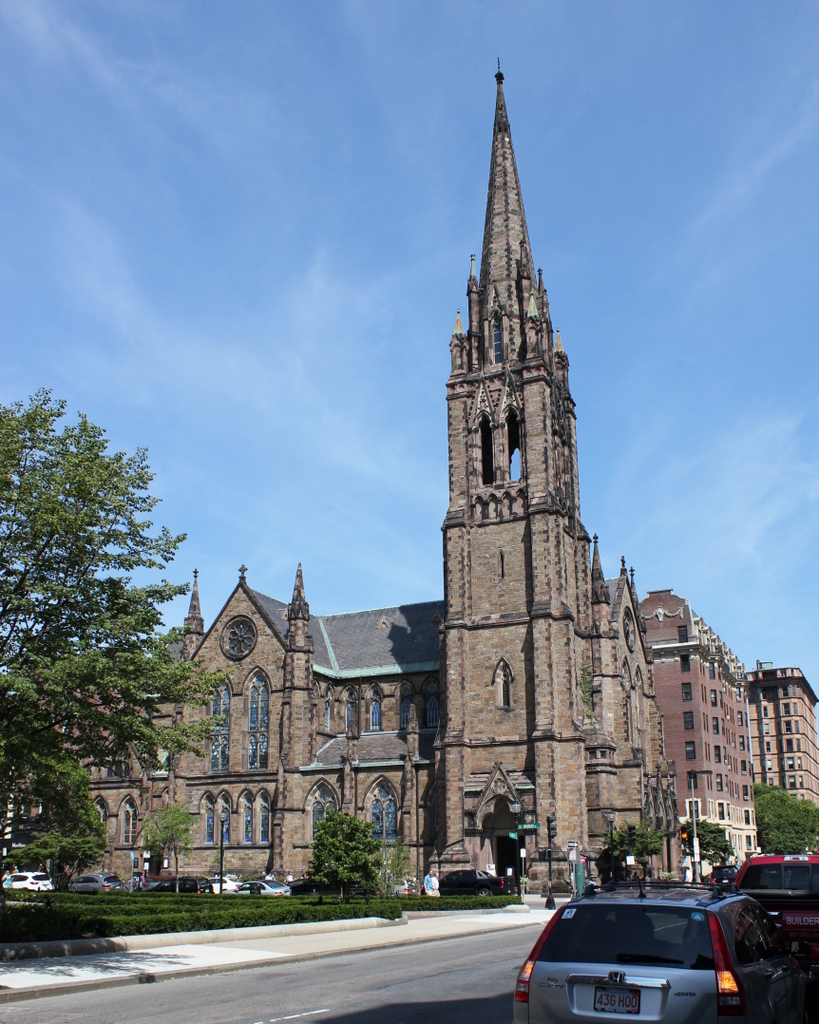 The church was built in 1867, one of the first in Boston's then recently filled in Back Bay.  By the time the 1904 photo was taken, the Back Bay looked very much like it does today, albeit with fewer skyscrapers.  Still, though, many of the low-rise residential buildings from 1904 are still there, including a few visible in both of these photos.  At the time of its construction, the church was the tallest building in Boston, and retained its title until the construction of the Custom House Tower in 1915.