The east face of the US Capitol, as seen in 1846. Image courtesy of the Library of Congress, Daguerreotype Collection.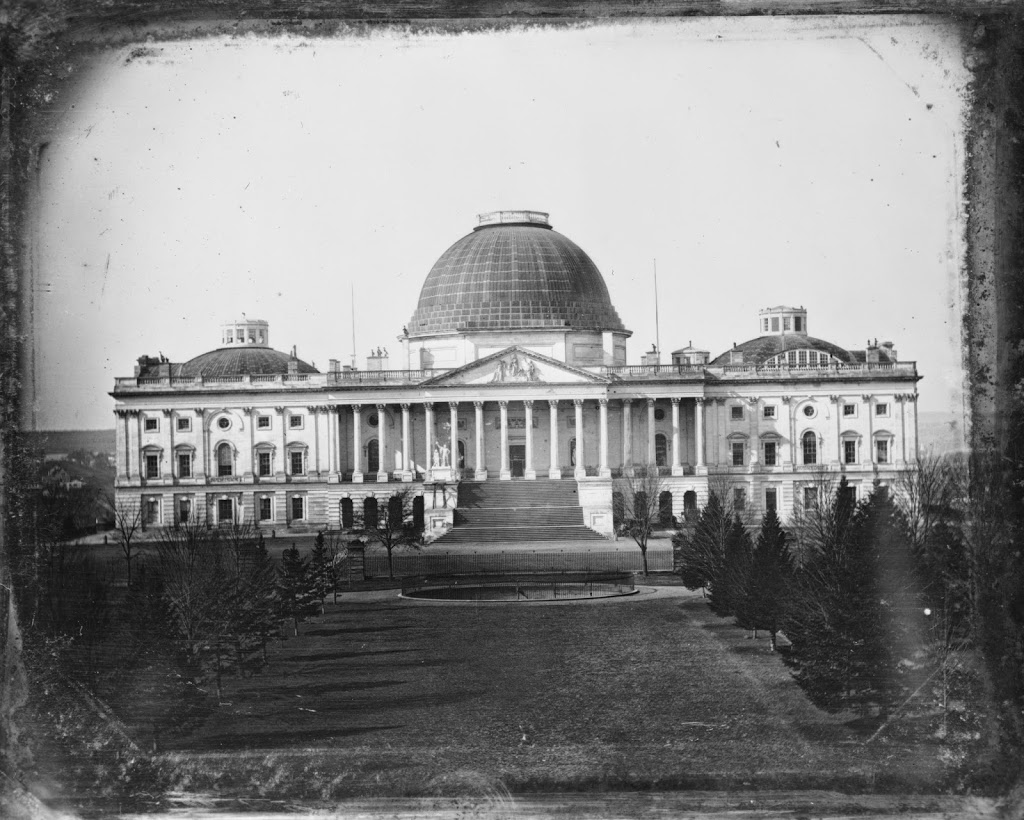 The scene in 2018: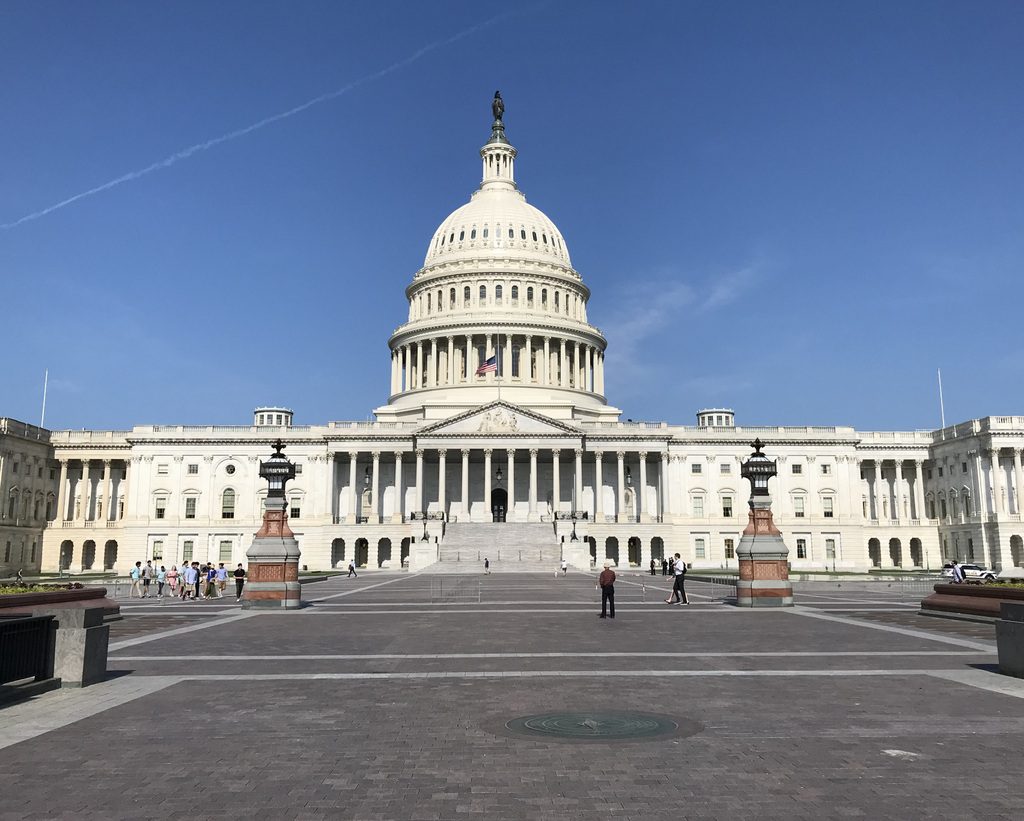 This is probably the oldest photo I've posted so far on this blog, and it illustrates just how many changes have been made to the US Capitol since it opened in 1800.  In fact, the Capitol of 1846 was very different from the original building – it was heavily damaged in 1814 when the British burned much of Washington.  By 1826, it had been reconstructed, this time with the central dome and the rotunda underneath it.
By 1850, construction began on the expansion of the building – the original legislative chambers were no longer big enough for the senators and representatives of the newly-formed states, so the present-day chambers were added on in new wings.  The original chambers are still there, and the location can still be seen in the 2012 photo, to the left and right of the dome.  The dome itself it probably the most obvious change – the newly-expanded building looked rather silly with such a short dome, so it was rebuilt between 1855 and 1866.
One difference that isn't as noticeable is the front portico and the columns.  Although they appear to be the same, the entire east portico was expanded and rebuilt 32 feet 6 inches outward, starting in 1958.  During this expansion, the columns themselves were replaced, and the original ones are now on display at the National Arboretum a little over 2 miles away.