President Franklin D. Roosevelt's car travels down Elm Street past the Court Square Theater in 1940. Image courtesy of Cinema Treasures.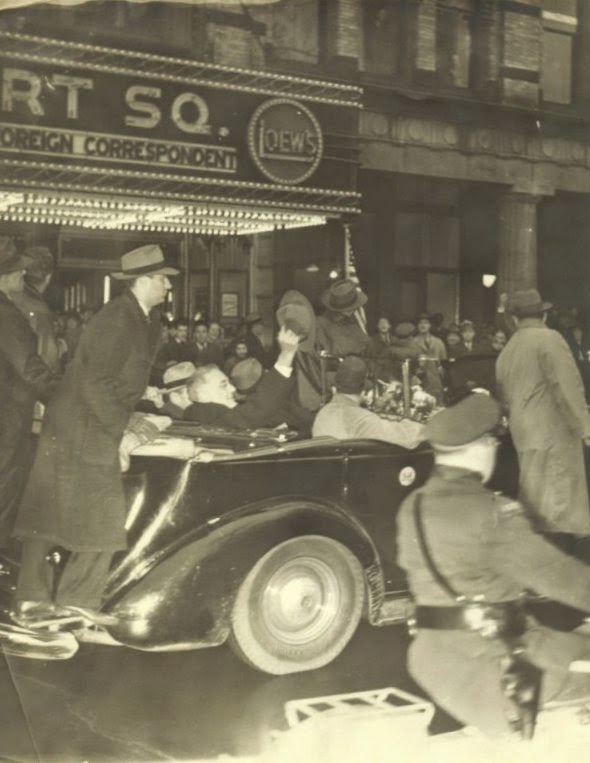 The same scene in 2014: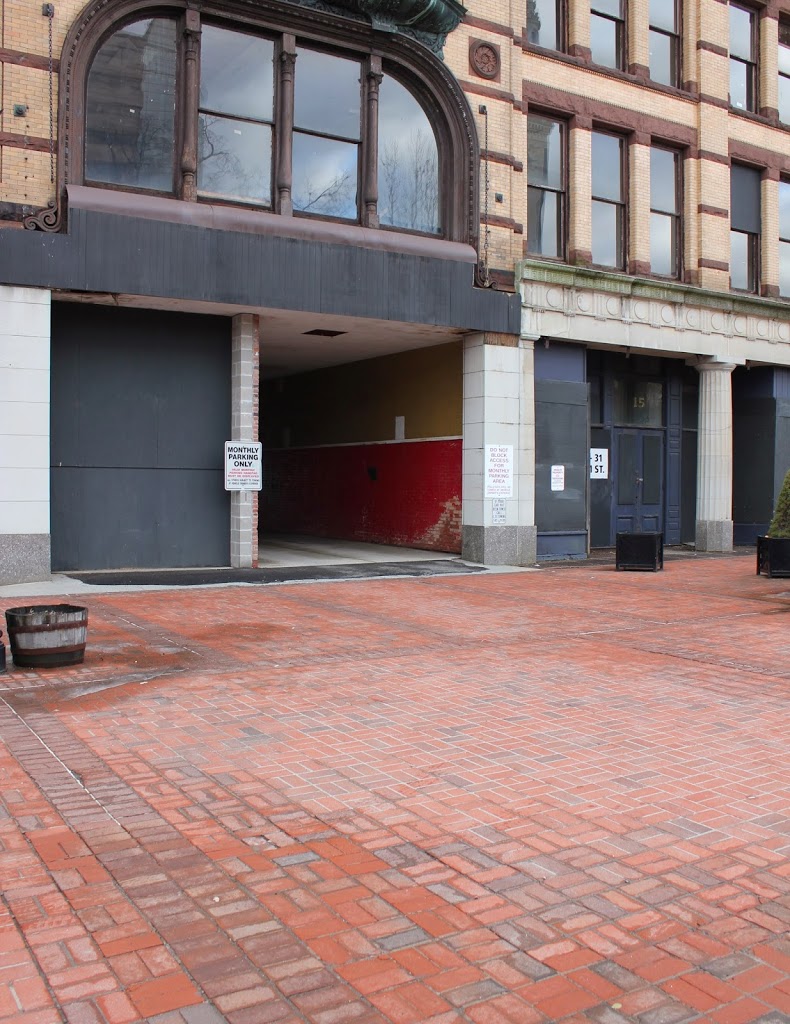 On October 30, 1940, President Franklin D. Roosevelt made a stop in Springfield on his way to Boston to give a campaign speech. Just six days before the election, he stopped to inspect the Springfield Armory and give a speech. The top photo shows him passing by Court Square along Elm Street, with the Court Square Theater in the background. The building is still there today, but the theater section itself is gone – it was demolished in 1957, and is now a parking lot. The main entrance for the theater, which is seen in the background of the 1940 photo, is now the entrance to the parking lot.
Roosevelt, however, is far from the only past, present, or future president to visit Court Square. George Washington once lodged at Parsons Tavern, which occupied part of what is now Court Square. According to one 19th century account, Washington "tasted liquid refreshments of a strong flavor" at the tavern. In addition, President William Howard Taft, several months after leaving office, presided over the dedication ceremonies for City Hall and Symphony Hall. On the day before the 1960 election, then-Senator John F. Kennedy spoke from the steps of City Hall to a crowd gathered in Court Square. More recently, just two days before the 1996 election, President Clinton also gave a speech in front of City Hall, in support of Senator John Kerry.