The Arcade Theatre on State Street in Springfield, around 1933. Photo courtesy of Cinema Treasures.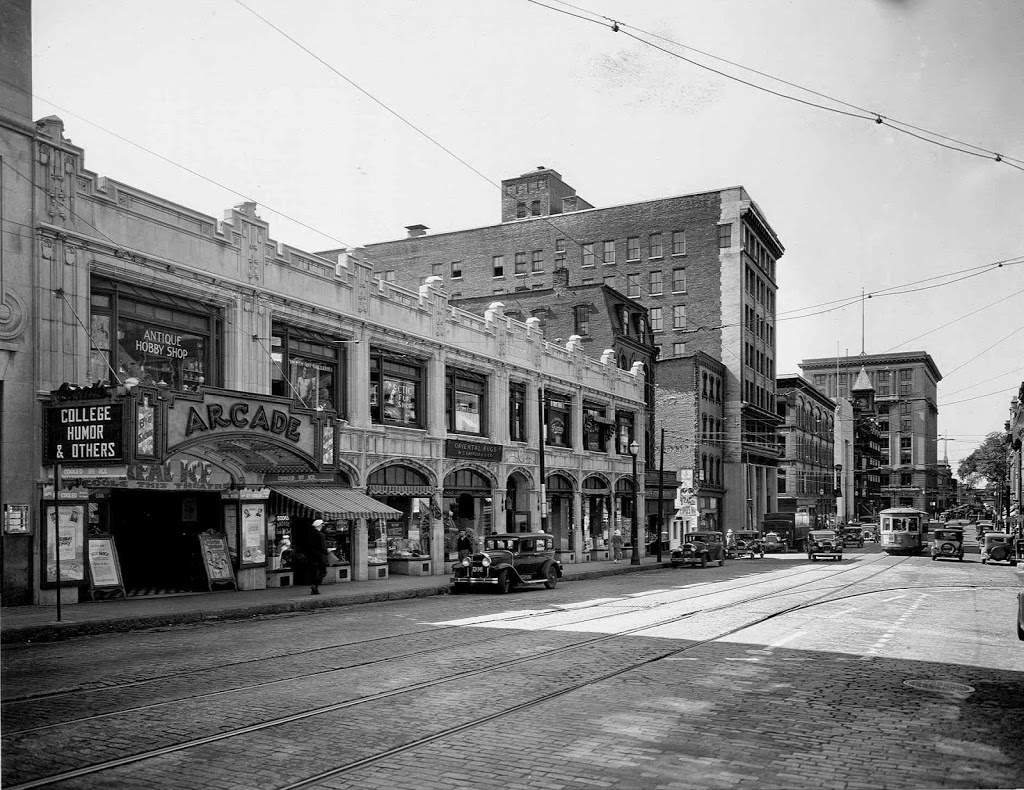 The same scene in 2012: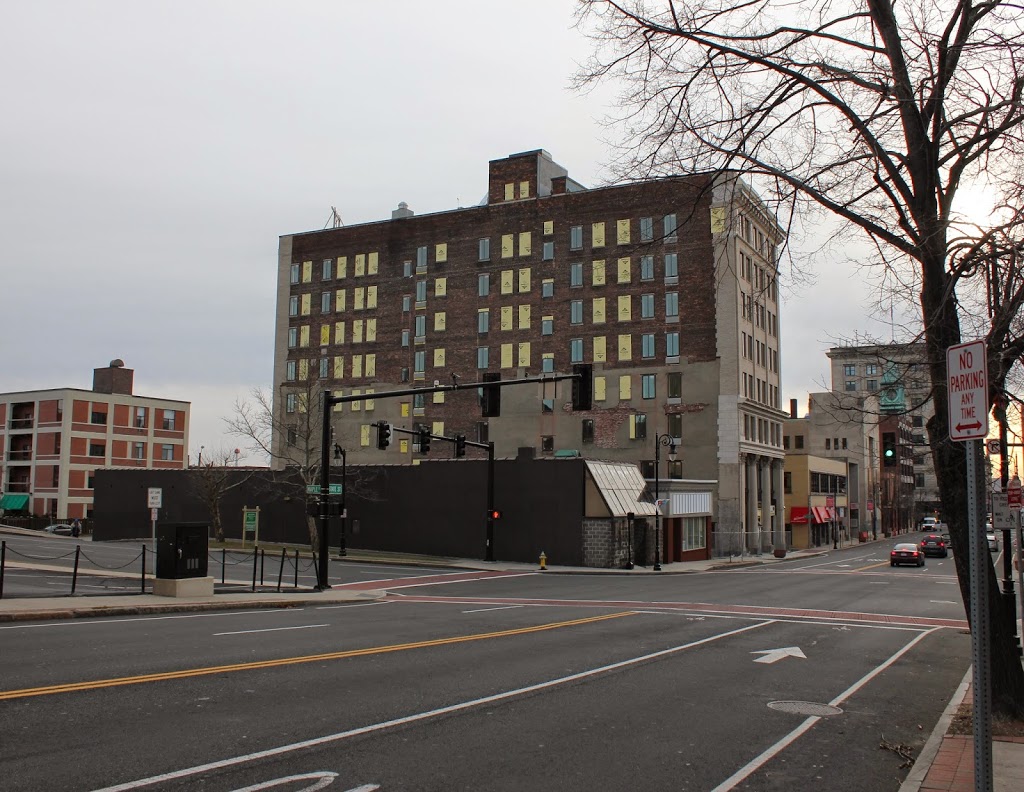 The building in the foreground of the 1933 photo is the Arcade Theatre, which opened two years earlier.  The marquee advertises the film College Humor, a Bing Crosby comedy that was released in July of 1933, hence giving the approximate date of the photo.  The theater closed in 1971, and was demolished a year later to allow for Dwight Street to be extended up the hill to Maple Street.  This enabled Dwight Street and Maple/Chestnut Streets to function as a one-way pair to help with traffic around the newly-built Civic Center (now the MassMutual Center, barely visible on the far right of the 2012 photo).  The building in the center of the photo is the Epiphany Tower, which is being renovated to become a Holiday Inn Express.  Several other buildings that still exist are the c.1893 old Masonic Building at the corner of State and Main (with the green tower) and 1200 Main Street just beyond it, which was built in 1908.
Notice also the road itself – 1933 seems like a rather late date for a major road in Springfield – at the time it was part of Route 20 – to be paved with cobblestone, but apparently that was the case.  Notice the trolley tracks as well, and the trolley in the distance – very different from the PVTA buses that now navigate the streets of Springfield.