A view of Lower Manhattan from New York Harbor, taken between 1910 and 1917. Image courtesy of the Library of Congress, Detroit Publishing Company Collection.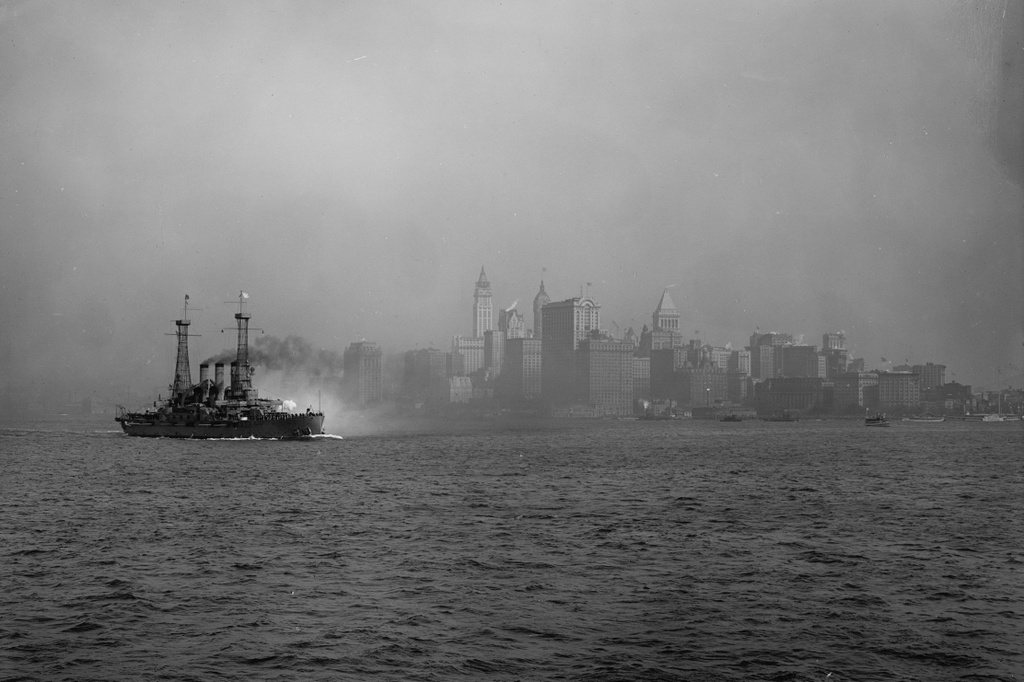 A similar angle in 2012: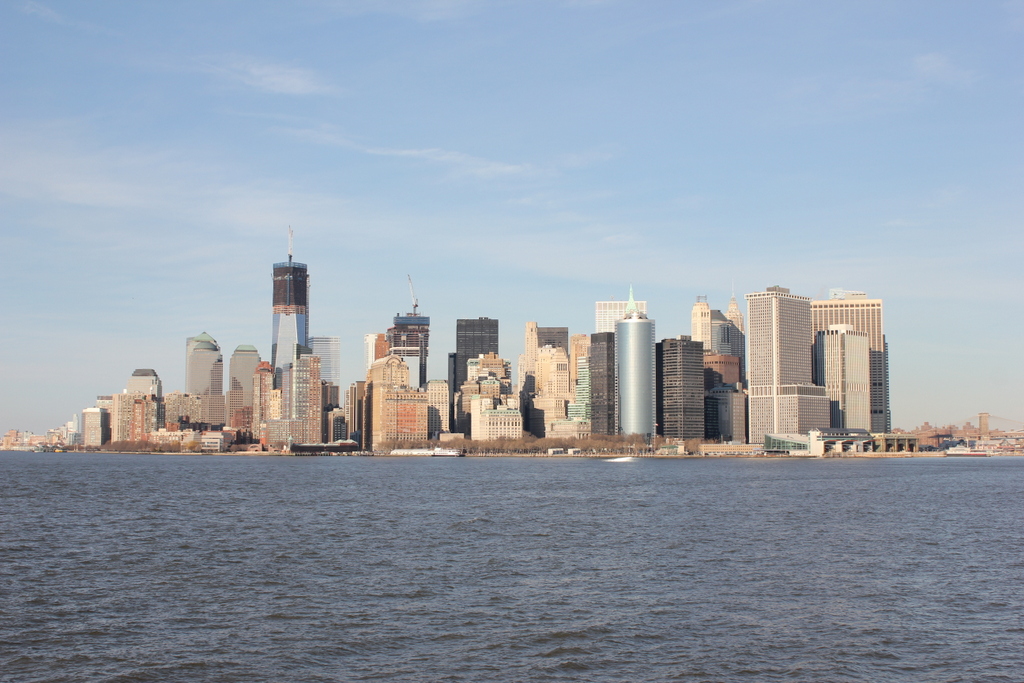 The scene in 2023: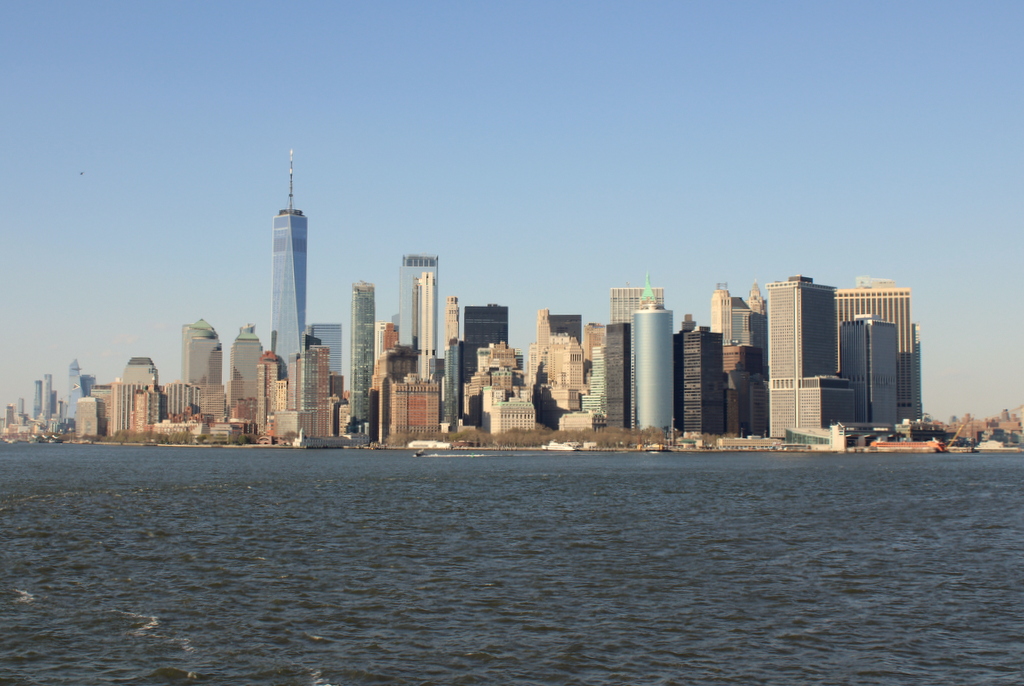 Taken from about the same spot as the first photo of the previous post, the circa 1910s photo here may have been taken on the same day, although the battleship to the left is different from the two in the other post.  This battleship is either a Connecticut or Vermont class ship, built in the first decade of the 1900s and decommissioned shortly after the end of World War I.
Just like in the other post, the 2012 photo here is taken a little to the east of the first one. The only readily-identifiable landmark from both photos is the Whitehall Building. However, the Singer Building and its replacement, One Liberty Plaza, help to estimate the angle of each photo. In the first photo, the Singer Building is immediately behind and to the left of the Whitehall Building, while in the 2012 photo, One Liberty Plaza is to the right of the Whitehall Building.
April 2023 Update: I have added an updated photo of the scene, showing it after the completion of One World Trade Center and several other high-rise buildings here in Lower Manhattan.