The view of Lower Manhattan, looking south from the Brooklyn Bridge, around 1901. Image courtesy of the Library of Congress, Detroit Publishing Company Collection.
The view from the Brooklyn Bridge in 2013: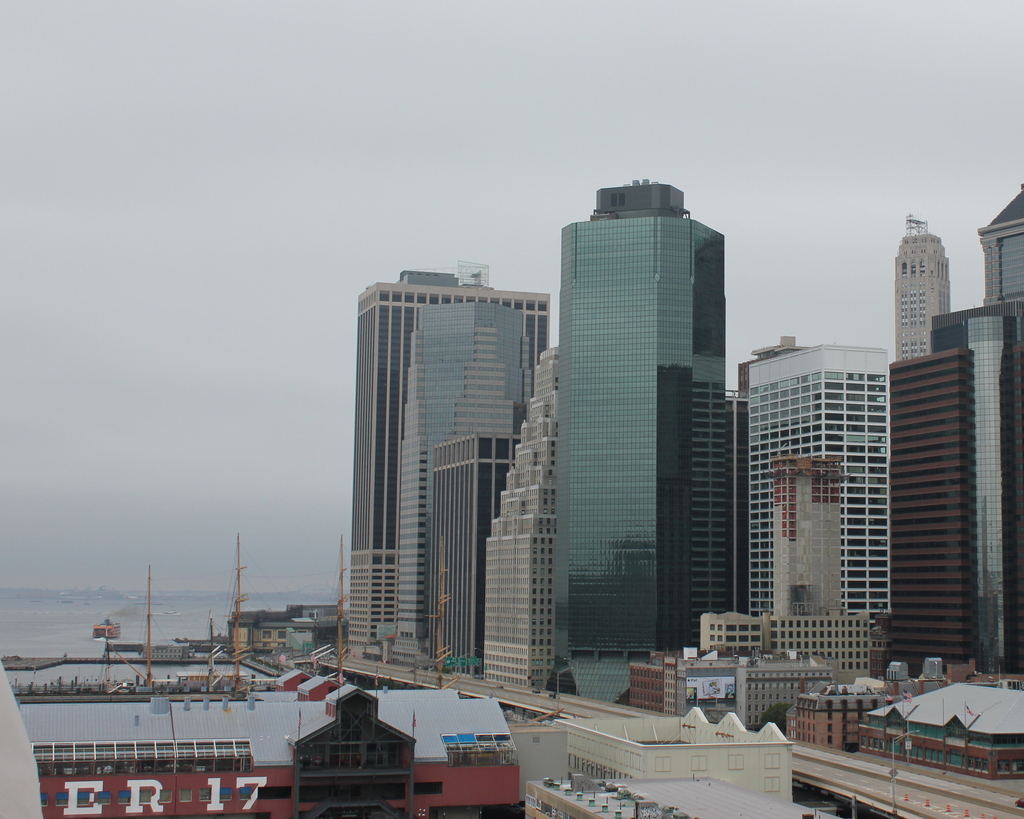 Manhattan's waterfront is quite different today from 100 years ago. Once a major transportation hub, today the FDR Drive along the waterfront is a major transportation corridor, instead of the East River that it runs parallel to. In the foreground of the first photo are the piers for the New Haven Line, a steamship company that operated ferries between Manhattan and New Haven, with railroad connections to points north. The closest steamship is the SS Robert Peck, which was built in 1892 as the flagship of the line. In 1943, it was transferred to the Navy, and served as floating barracks for part of World War II.