The view from Brooklyn looking toward Manhattan, around 1900. Image courtesy of the Library of Congress, Detroit Publishing Company Collection.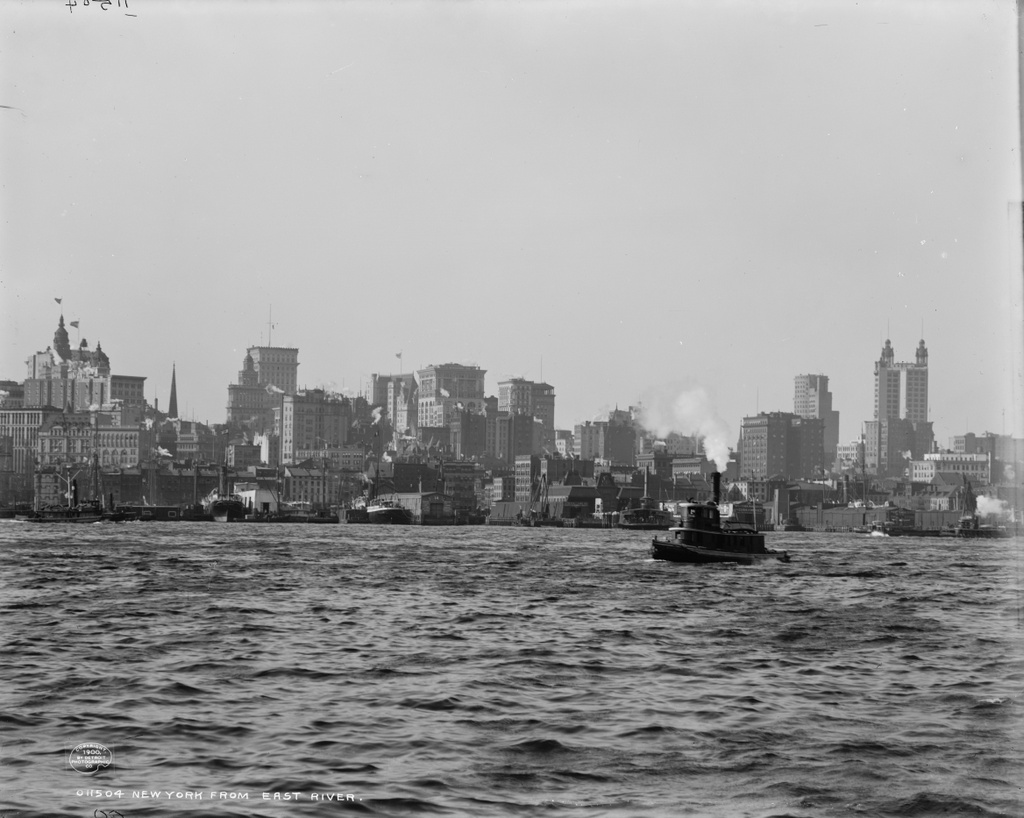 The view, at night, in 2013: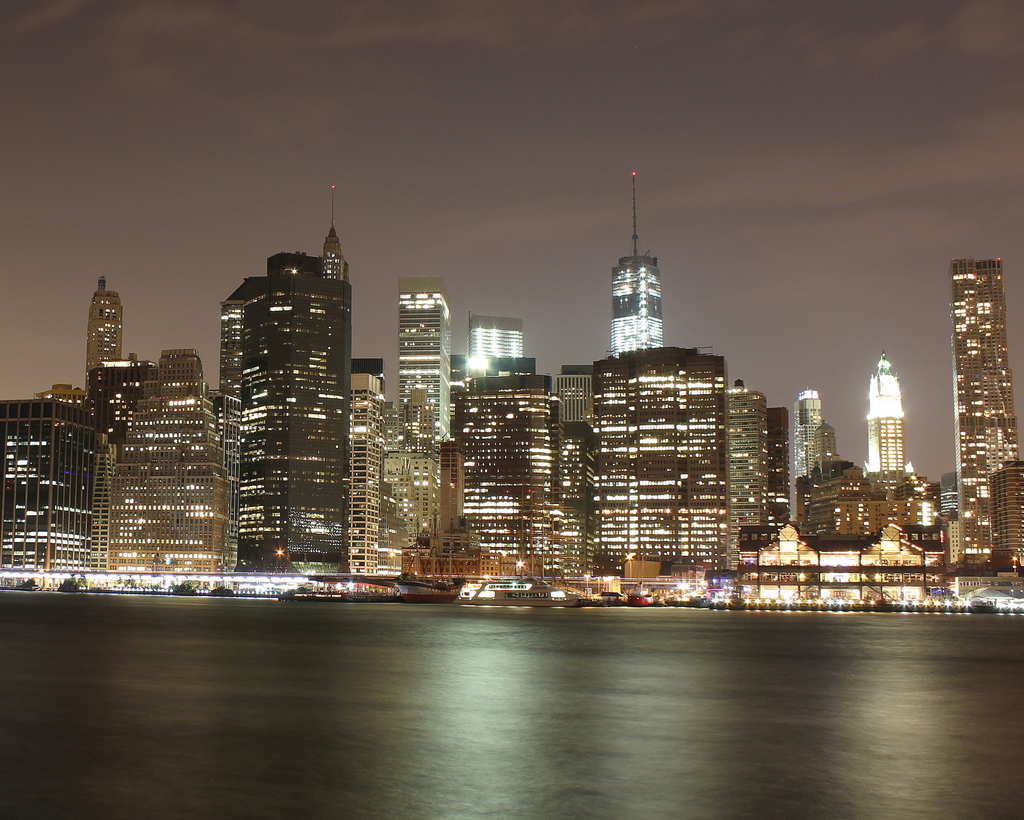 The skyline of Lower Manhattan has changed substantially in the past century, as seen in the previous photos I have posted on here. I don't have any daytime photos of this view today, but I felt that this night photo sufficiently captured the changes that have happened. As far as I can tell, none of the buildings in the first photo are visible in the 2013 one. Some, including the Park Row Building on the far right of the first photo, still exist, but are hidden behind the modern skyline.