Tony Soccha, employee at Dwight Manufacturing Company in Chicopee, Mass, in November 1911. Image courtesy of the Library of Congress, National Child Labor Committee Collection.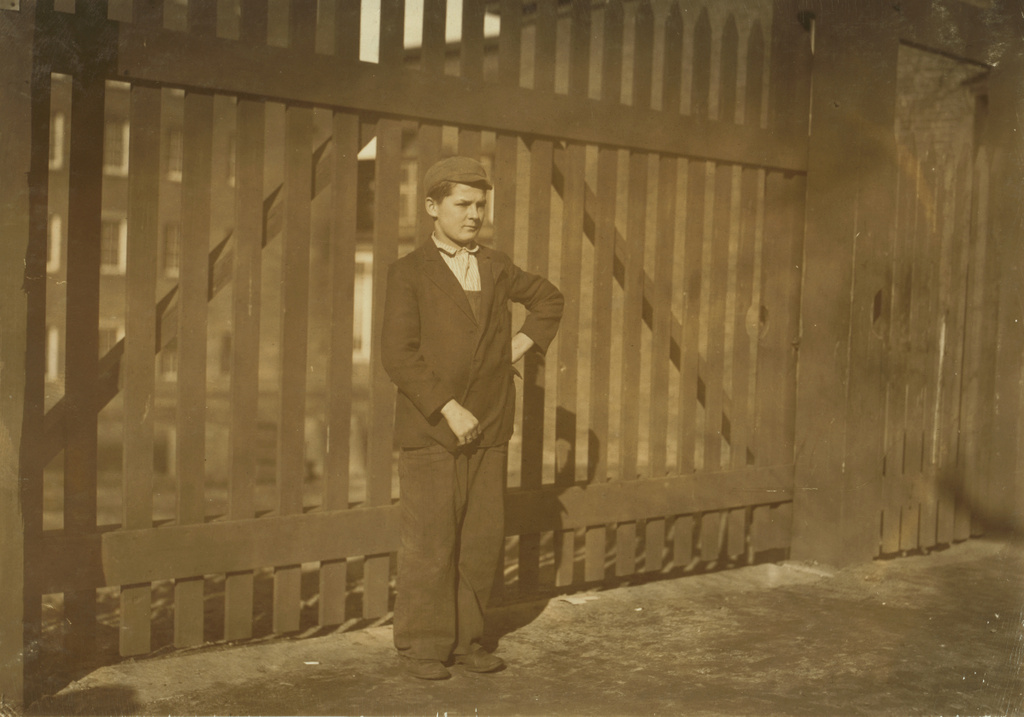 The scene in 2014: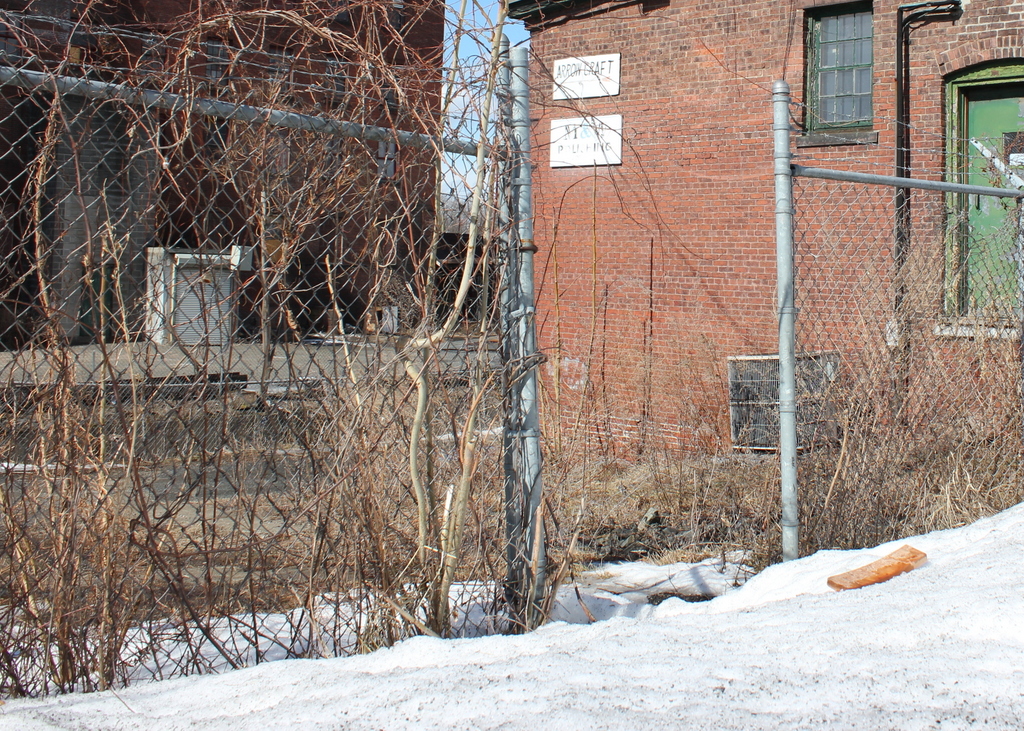 This young man was identified by photographer Lewis Hine as Tony Soccha, and he gave the following information about him in the caption:
Tony Soccha, 65 Exchange St., a bobbin boy in Room #7. Been there at work one year. Location: Chicopee, Massachusetts.