Joseph Maslak, employee at Dwight Manufacturing Company in Chicopee, Mass, in November 1911. Image courtesy of the Library of Congress, National Child Labor Committee Collection.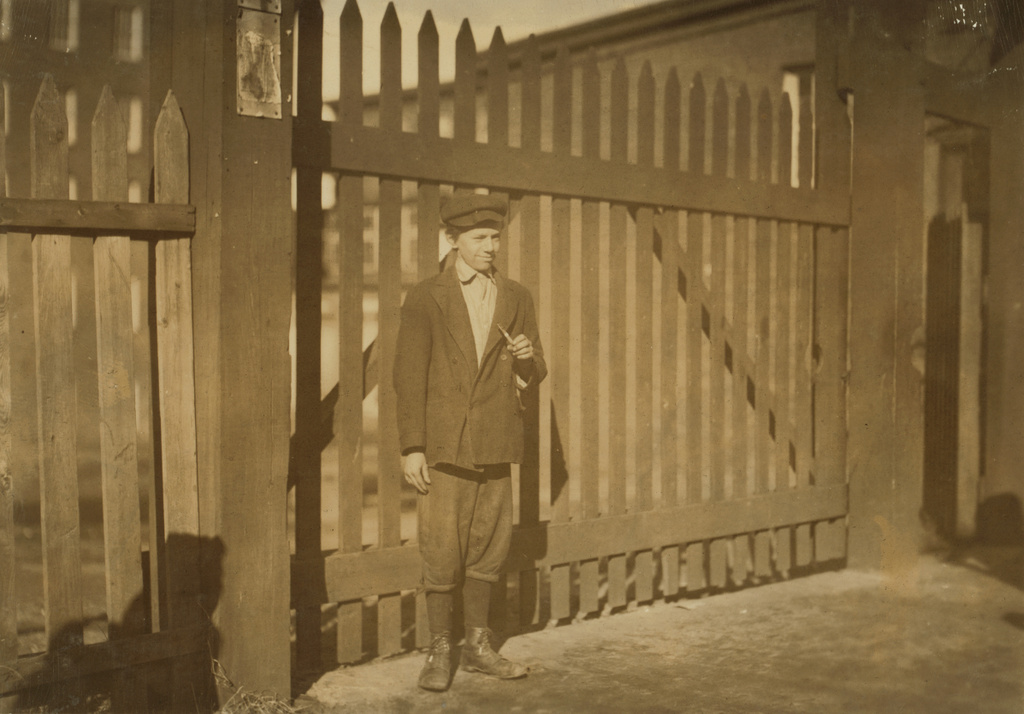 The scene in 2014: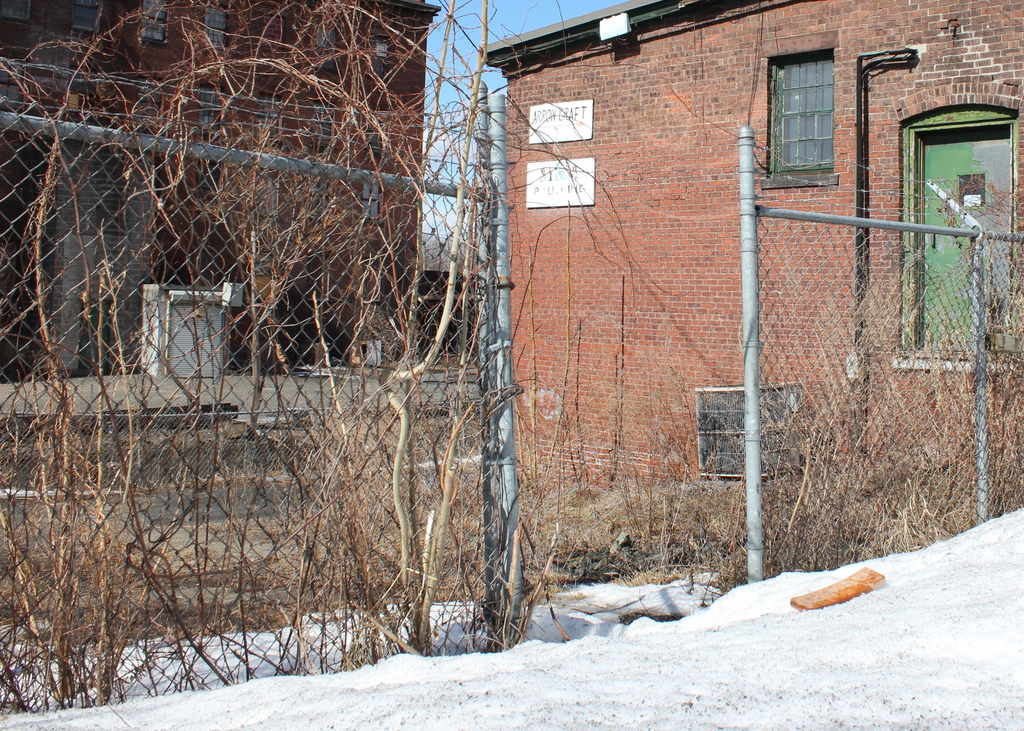 Taken at the same spot as Joseph Polchlopek, this photo shows a boy named Joseph Maslak, with the following information provided by photographer Lewis Hine:
Joseph Maslak (alone), 3 Depot St., or 34 Front St., (see 2637). Location: Chicopee, Massachusetts.
Like Polchlopek, he was the son of Polish immigrants, and if the Ancestry.com information is correct, he was born in 1897, making him about 14 when the photo was taken.