Northampton's Forbes Library, between 1900 and 1910. Image courtesy of the Library of Congress, Detroit Publishing Company Collection.
The library in 2014: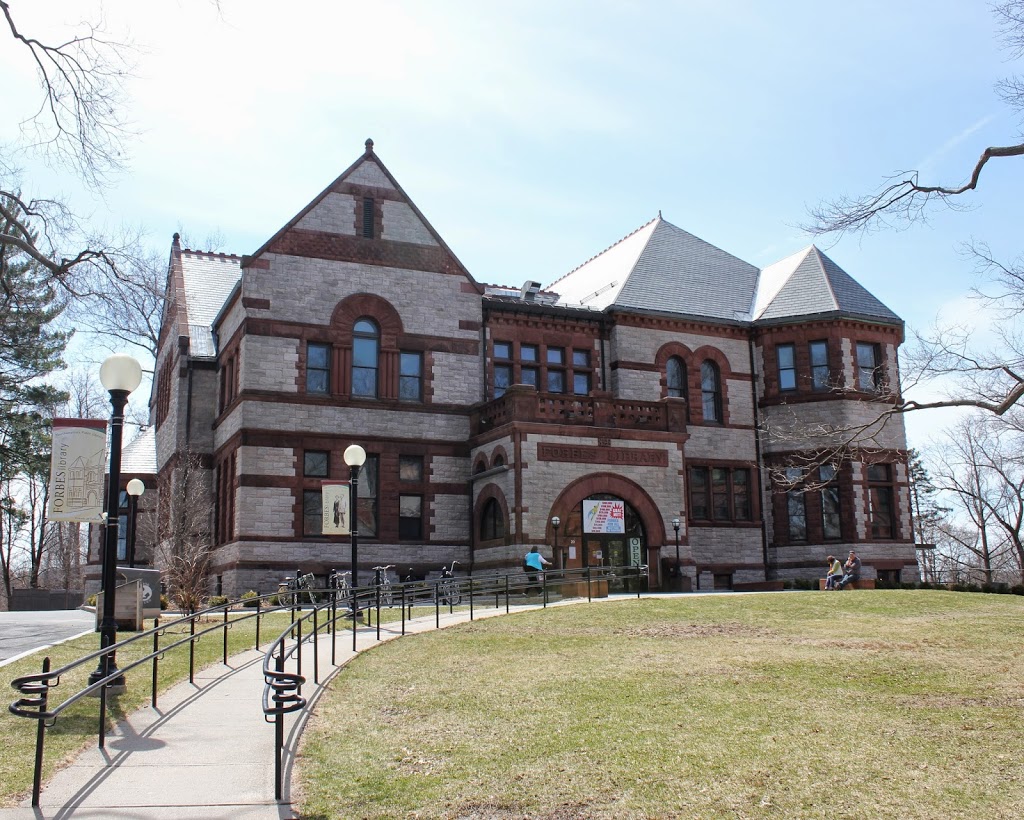 Built in 1894, the Forbes Library is one of two public libraries in Northampton, and it is also home to the Calvin Coolidge Presidential Library and Museum. Not much has changed in its exterior appearance since Calvin Coolidge visited here while studying law in the late 1890s.