Hampshire County Courthouse in Northampton, around 1904. Image courtesy of the Library of Congress, Detroit Publishing Company Collection.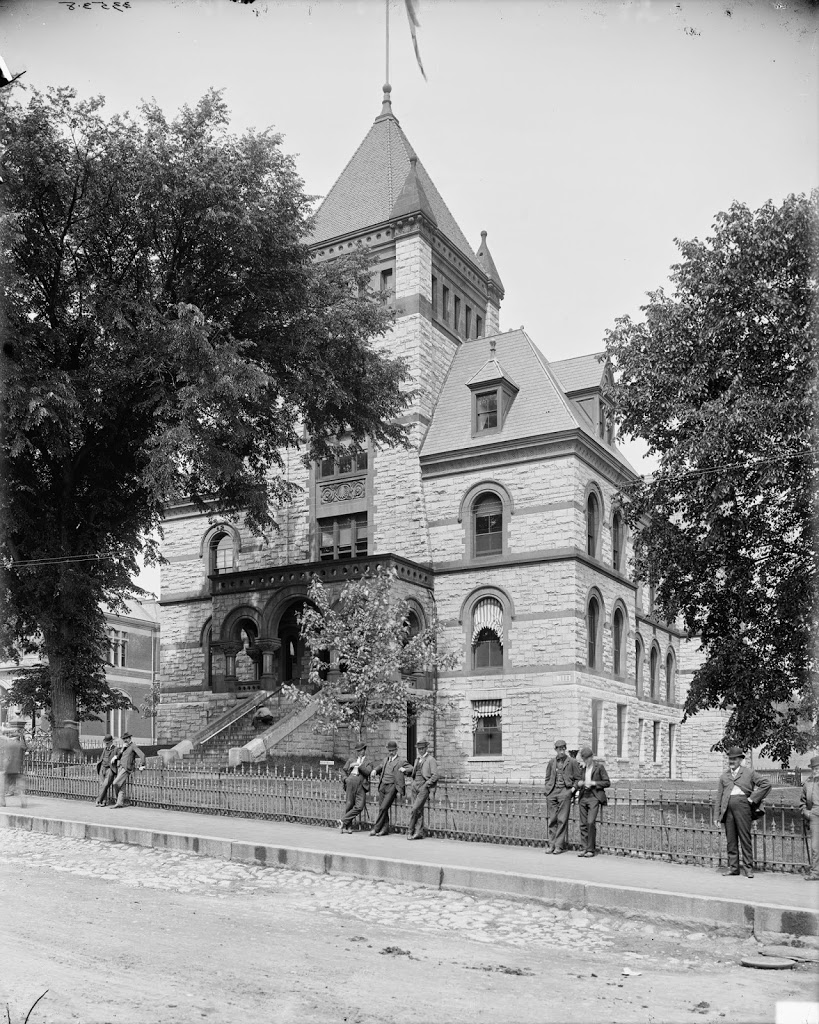 The building in 2014: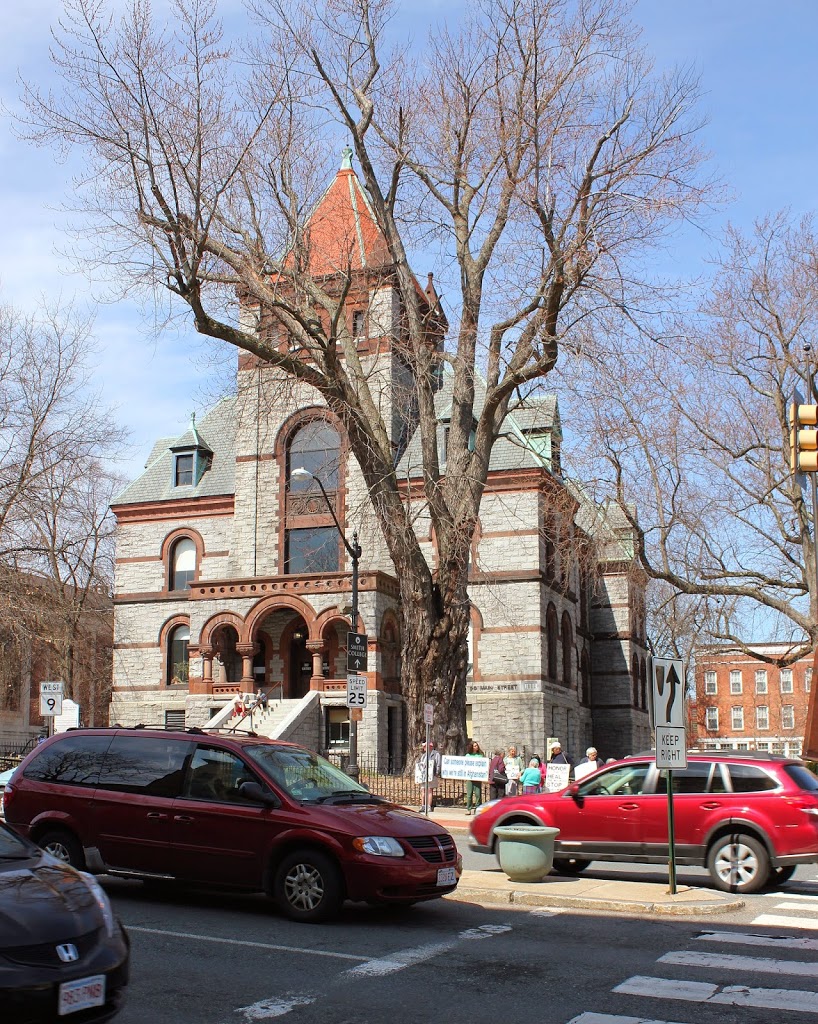 Taken around the same time as this photo of the building, this view shows the courthouse from a different angle, looking at it from the southwest corner of Main and Pleasant Streets (today Routes 9 and 5/10). Incidentally, it is entirely possible that the small tree barely visible behind the men standing along the fence in the 1904 photo is the same one that is now partially obscuring the view of the building in the 2014 photo.