The view looking north on Fifth Avenue from 28th Street, around 1905. Image courtesy of the Library of Congress, Detroit Publishing Company Collection.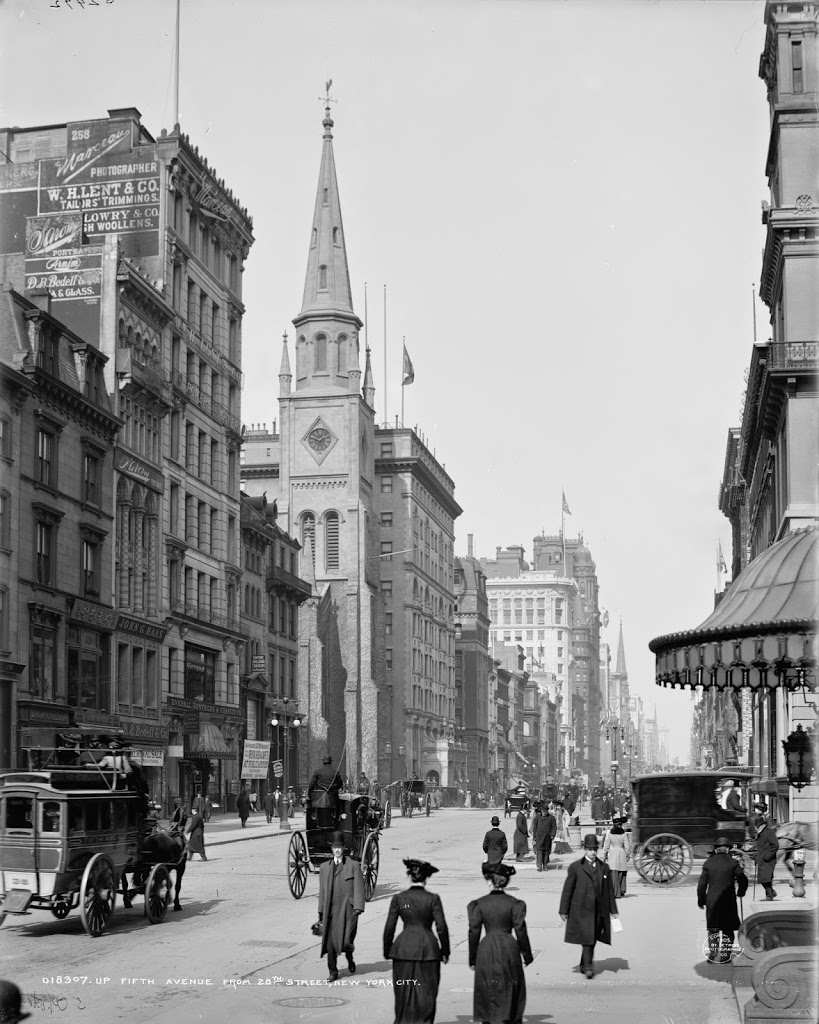 The same view in 2014: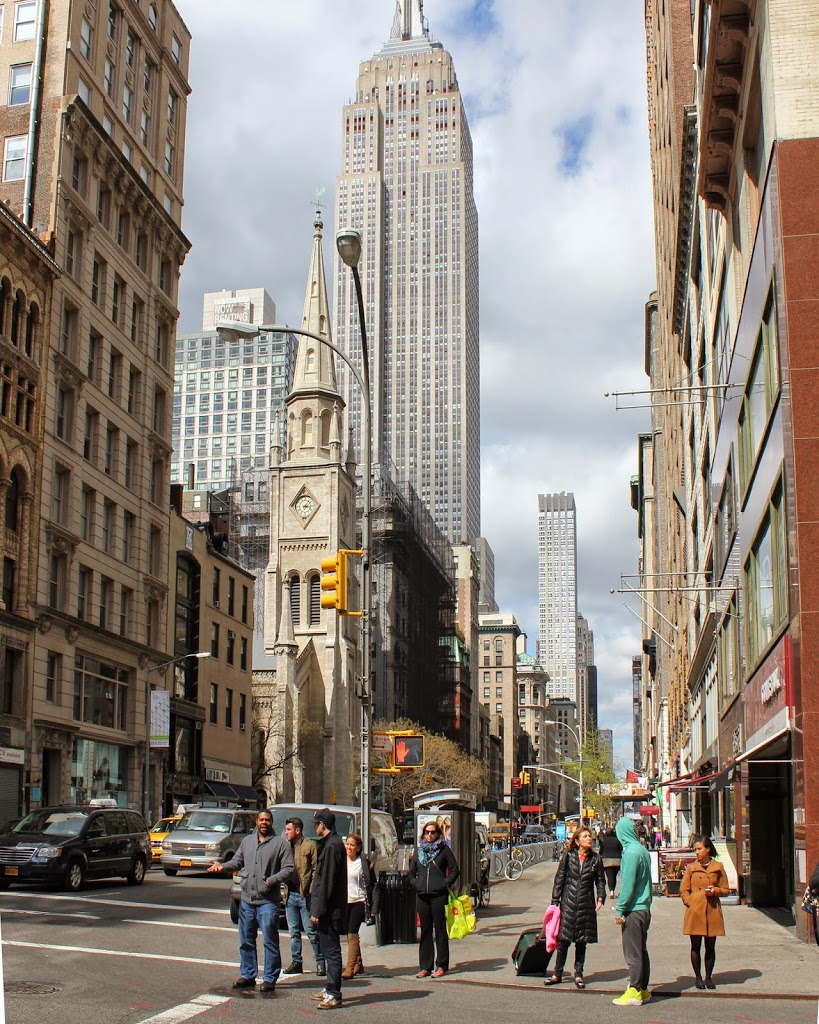 Despite it being over 100 years since the first photo was taken, many of the buildings along Fifth Avenue are still there. In particular, Marble Collegiate Church in the left-center of the photos appears almost unchanged; it was built in 1854, back when Fifth Avenue looked far different from either of these two photos, and it is home to the third oldest church congregations in the United States, having been founded in 1637. A few other buildings are also identifiable from both photos, including the tall building to the left of the church, although at some point in between someone added four stories to it, with little regard for making it match the rest of the building.  The most notable difference, of course, is the Empire State Building, which would not be completed until about 25 years after the first photo was taken.