Grand Central Terminal, between when it opened in 1913 and around 1920. Image courtesy of the Library of Congress, Detroit Publishing Company Collection.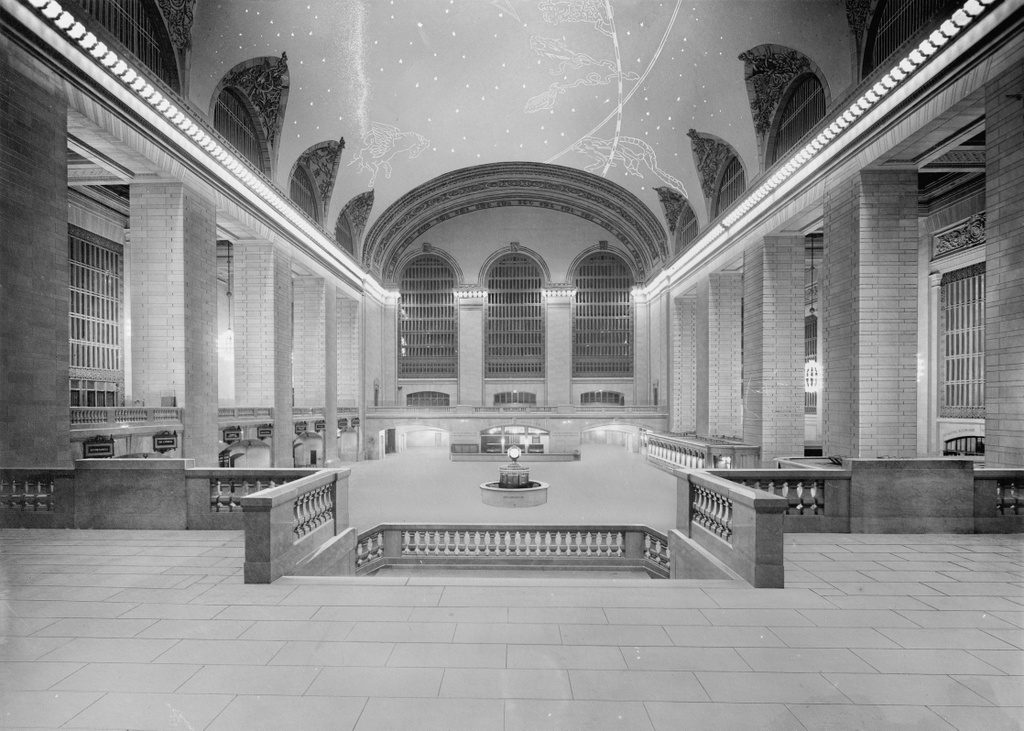 The same view in 2019: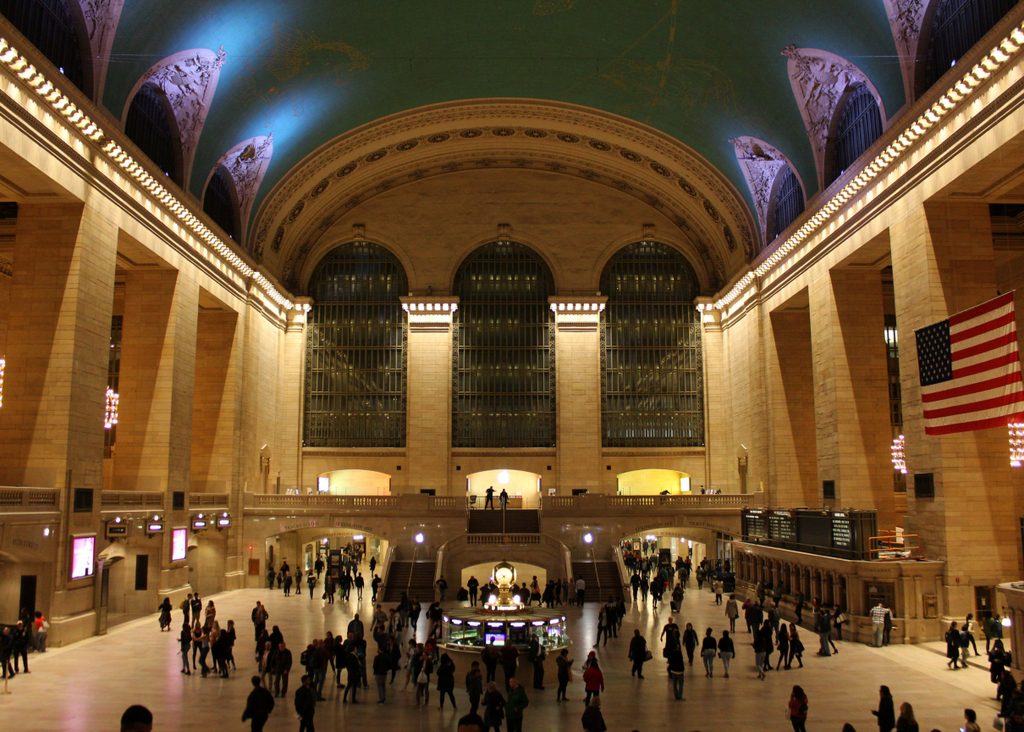 Grand Central Terminal in New York City was built in 1913 on the site of a previous station, and although it is no longer the inter-city rail hub that it used to be, it is still a major part of rail transit in New York City, as seen in the 2019 nighttime photo of the concourse.  The concourse has undergone renovations and restorations along the way, which included building a staircase on the opposite end – using stone from the same quarry as the original structure – but it retains a very similar appearance, even down to the constellations on the ceiling, which can be seen in both photos.  The first photo is dated by the Library of Congress as being between 1910 and 1920, but it was likely taken around the time that it opened, to show the world for the first time what this station would look like.