The view looking at the northeast corner of Dwight Street and State Street, sometime in the 1870s.  Photo from Springfield: Present and Prospective, published in 1905.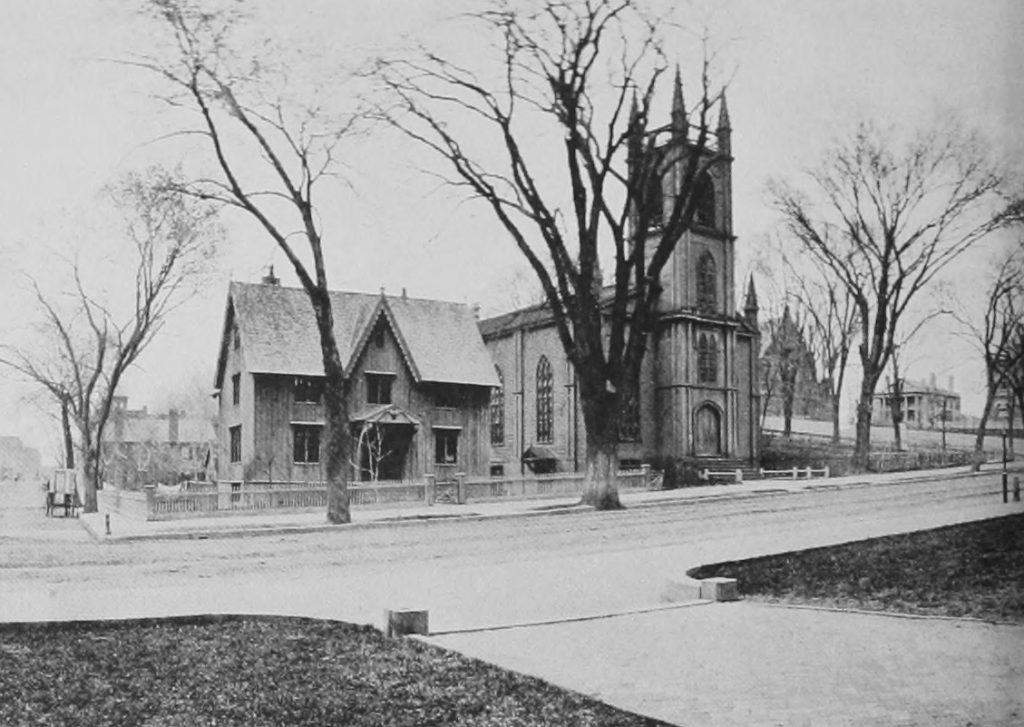 The same scene in 2014: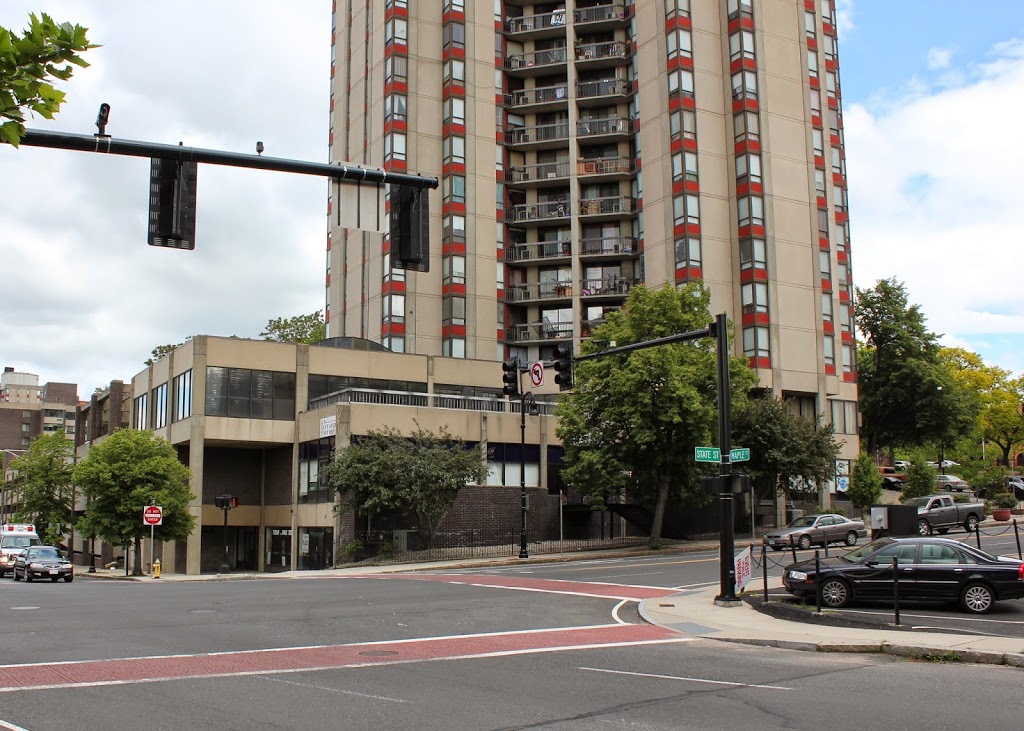 The church on State Street in the first photo is the old Episcopalian Christ Church, which was built in 1839. When the congregation outgrew the building, the present-day church was constructed just up the hill (visible just to the right of the old church in the distance). I don't know when the old church was demolished, but the location is now home to Springfield's tallest apartment building.