The main staircase of the Alexander House in Springfield, on December 2, 1938. Image courtesy of the Library of Congress, Historic American Buildings Survey collection.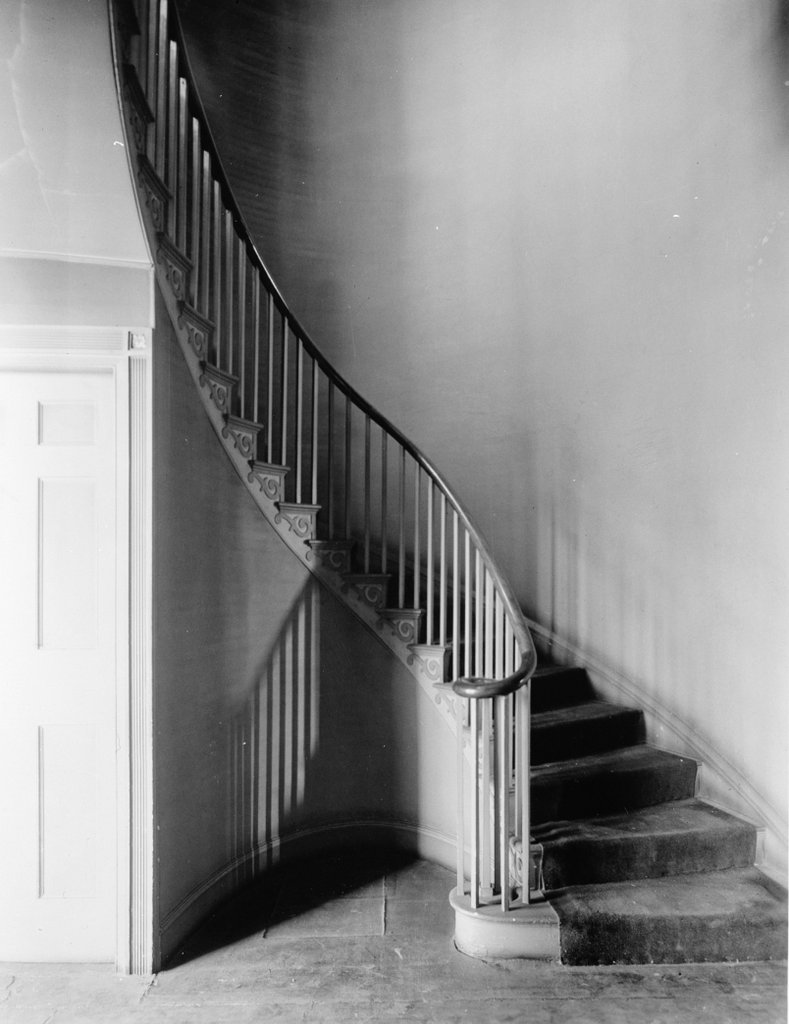 The scene in 2019: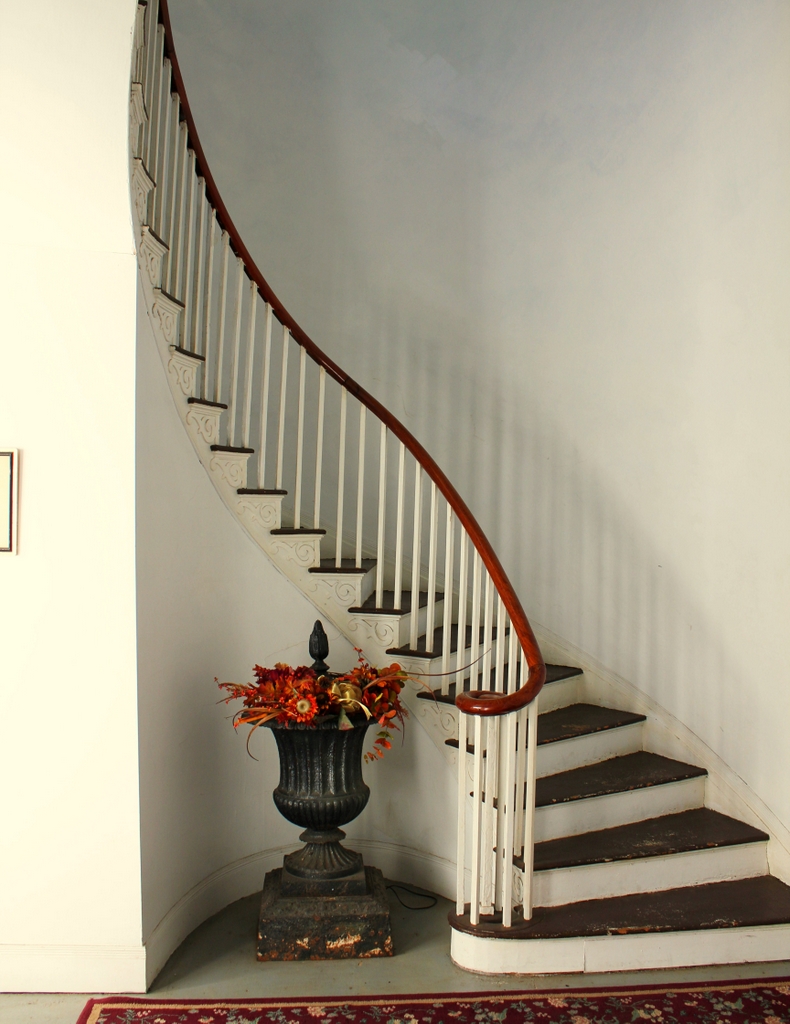 As discussed in more detail in the previous post, the Alexander House is one of the oldest and most architecturally-significant houses in Springfield. It was built in 1811 by local contractor Simon Sanborn, based on designs by prominent architect Asher Benjamin, and it features an unusual floor plan with no front door. Instead, the house has two side doors, with a hallway running the width of the house between them. On one end of this hallway, at what was once the east entrance, is the main staircase, which is shown here. It is curved, with an elliptical appearance when viewed from the top, and it is perhaps the house's single most striking interior feature.
The house had several important owners over the years, including famed portrait artist Chester Harding, who lived here in the early 1830s, and Mayor Henry Alexander, Jr., who lived here from 1857 until his death in 1878. The Alexander family remained here for many years, until his surviving child, Amy B. Alexander, died in 1938. The first photo was taken less than a year after her death, at a time when the house's future was still uncertain. It was nearly moved to Storrowton Village on the Big E fairgrounds in West Springfield, but instead it was purchased in 1939 by the Society for the Preservation of New England Antiquities, which restored and preserved the house.
The Alexander House has been moved twice in its history. It was originally located on the north side of State Street, between Elliot and Spring Streets, but it was moved a few hundred feet on this lot in 1874 in order to remove drainage issues. The second move came in 2003, when it was moved around the corner to its current location on the east side of Elliot Street, in order to make room for the new federal courthouse on State Street. Because of this, these two photos were not taken in the same physical location, even though they show the same scene inside the house.
Today, the Alexander House is no longer owned by the Society for the Preservation of New England Antiquities. The organization, now known as Historic New England, sold the property soon after its 2004 move. It is now privately owned and used for office space, but it has retained its historic appearance on both the interior and exterior, including its distinctive staircase, which has hardly changed since the first photo was taken more than 80 years ago.