The view outside the main entrance to Hilltop Park, at the corner of Broadway and 165th Street, on April 21, 1911. Image courtesy of the Library of Congress, Bain Collection.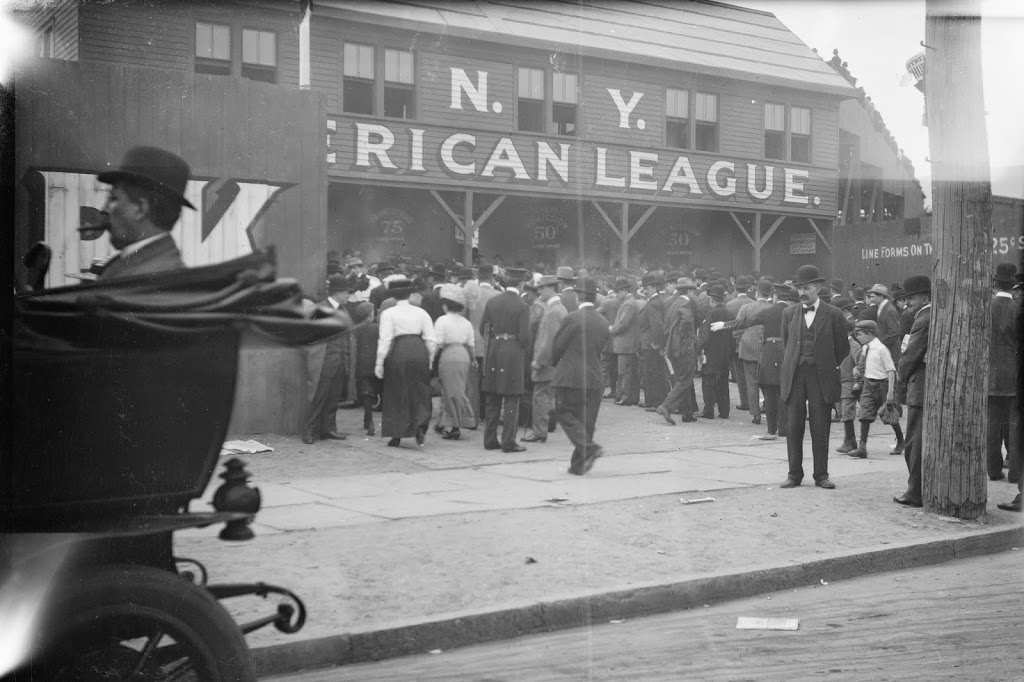 The same scene in 2014: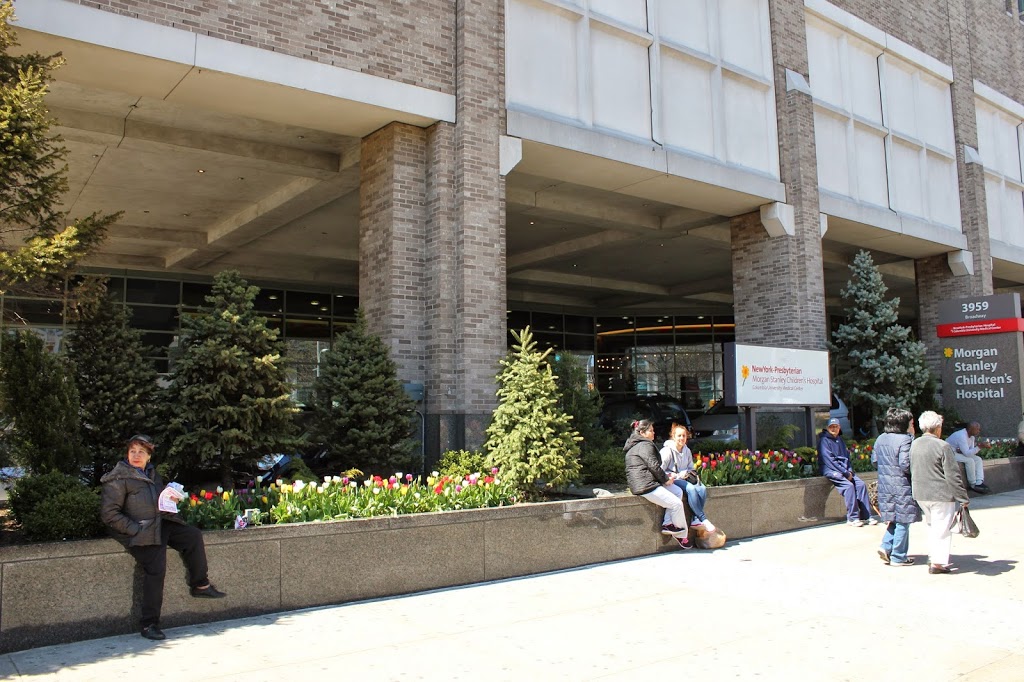 The New York Yankees have long called the Bronx their home, but during the first park of their existence they were in the extreme northern part of Manhattan.  The team was moved from Baltimore to New York in 1903, and Hilltop Park (officially given the more bland name of American League Park – this was in the days before corporate sponsorship) was hastily built along Broadway, between 165th and 168th Streets, on high ground overlooking the Hudson River.  It was not a particularly glamorous park, but neither was the team that played there: in ten seasons, the Highlanders lost 100 games twice.  These have been the only two 100-loss seasons in the history of the Yankees franchise.  In this particular photo, it shows fans arriving for the home opener against the Washington Senators.  New York lost the game 1-0, and went on to have a .500 season, with a 76-76 record.  After the 1912 season, the Highlanders moved into Polo Grounds, renting from the Giants until 1923, when Yankee Stadium was completed.  Today, Columbia-Presbyterian Medical Center is located on the site.