Opening Day at Hilltop Park on April 14, 1908, when the New York Highlanders took on the Philadelphia Athletics. Image courtesy of the Library of Congress, Bain Collection.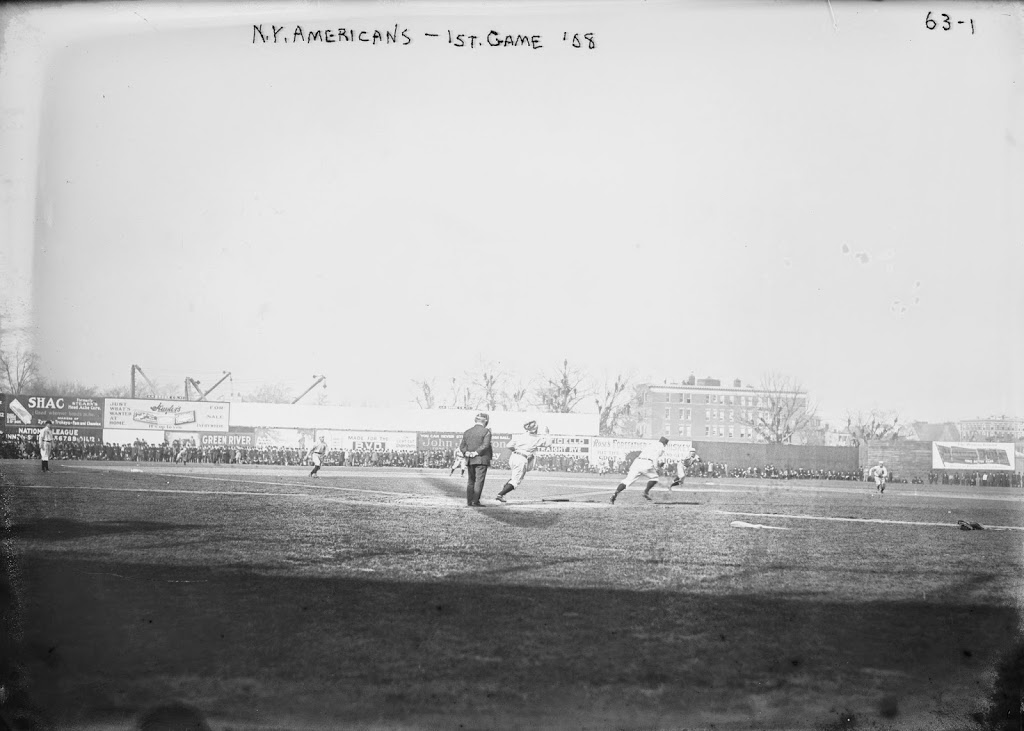 The same location in 2014: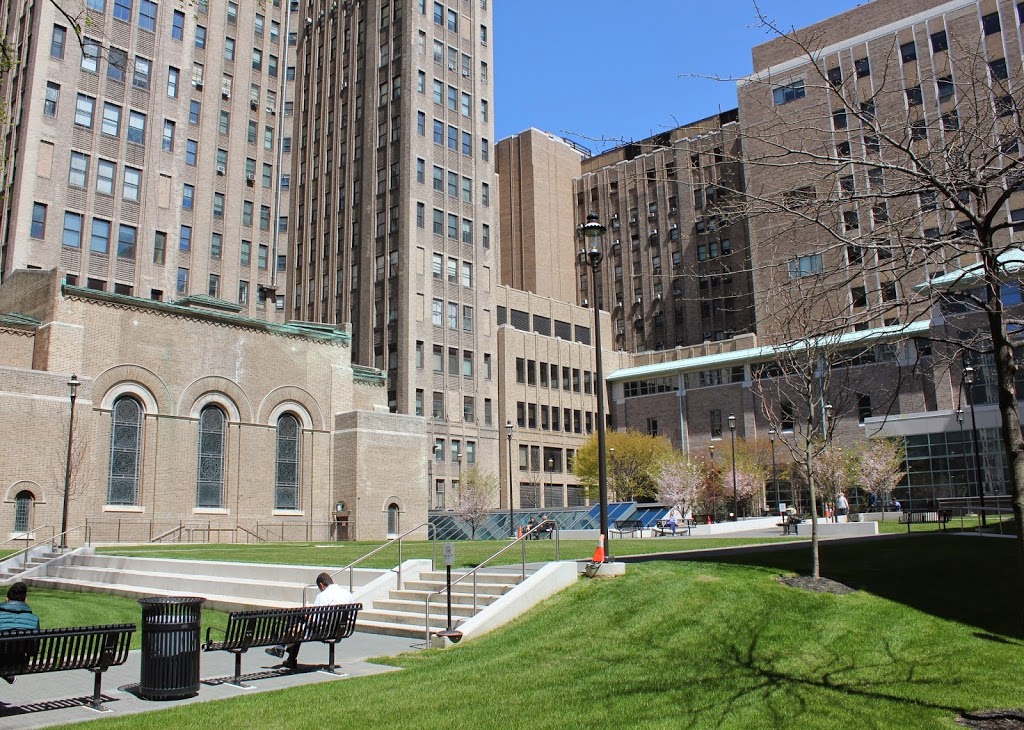 Hilltop Park wasn't much of a Major League stadium, and the 1908 Highlanders weren't much of a Major League team.  Although they would defeat Philadelphia 1-0 in this Opening Day game, they would only win 50 more games, finishing the season with a franchise-record 103 losses that still stands today.  The park was closed following another 100-loss season in 1912, and the team, no longer located on the highlands of New York City on Washington Heights, was renamed the Yankees.  The park was demolished in 1914, and the site remained vacant until the Columbia-Presbyterian Medical Center was built in the late 1920s.