Several homes on Maple Street in Springfield, around 1905. Image courtesy of the Library of Congress, Detroit Publishing Company Collection.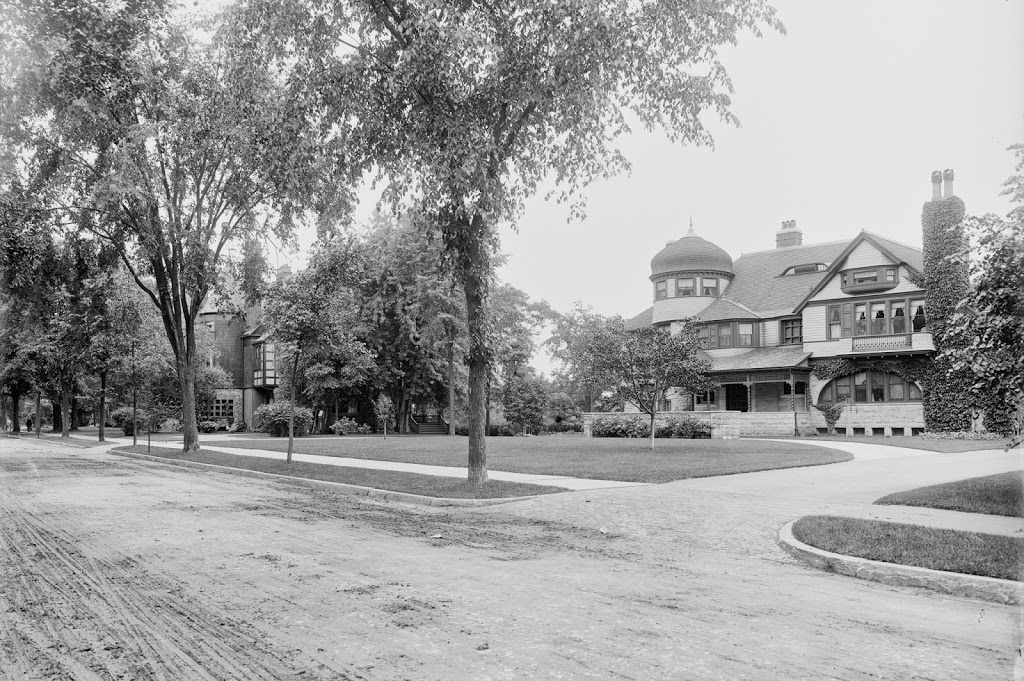 The same view in 2014: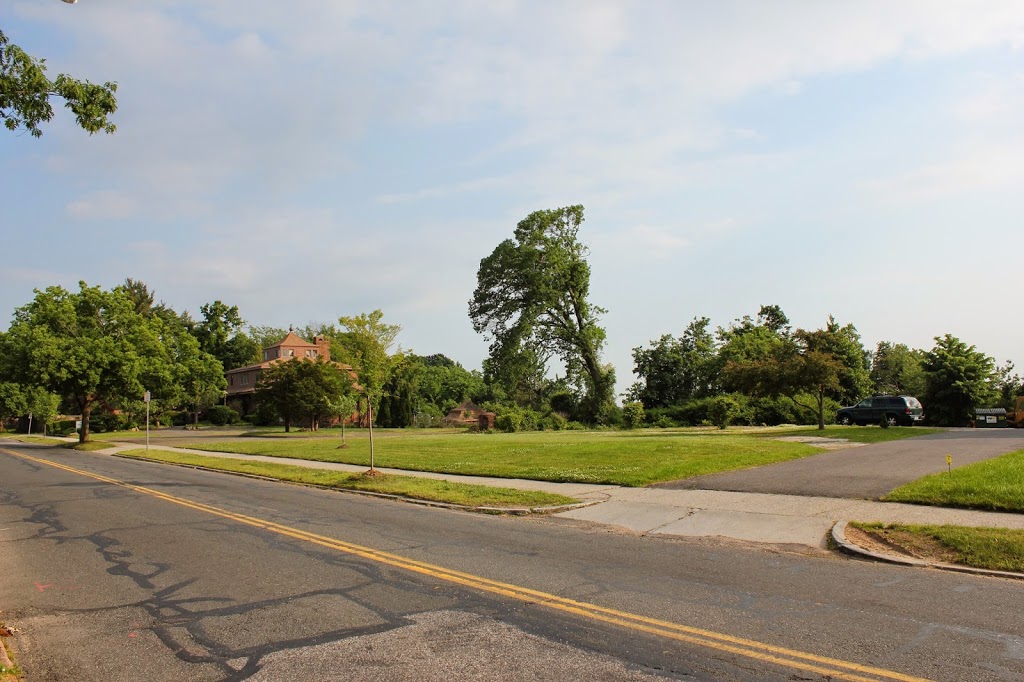 Around the turn of the last century, Maple Street was one of the best places in Springfield to live. This side of the street was particularly desirable, because of the view looking toward downtown Springfield and across the Connecticut River. Today, that isn't the case. Although the view is still there, it is no longer one of the city's premier residential areas, and the two mansions in the first photo no longer exist.
Located directly across the street from the former MacDuffie School campus, this area was right in the path of the June 1, 2011 tornado that tore across western Massachusetts. These houses, however, were gone long before then.  The one on the right was at the time the home of businessman and city library president Nathan D. Bill, and was built in the 1880s as the Andrew Fennessy House. It was destroyed in a suspicious fire in 1969, after having been vacant for several years. Today, only the concrete driveway is still there, and can be seen better on Google Maps. The house just beyond it was built in 1882 and belonged to Walter H. Wesson, the son of Daniel Wesson, co-founder of Smith & Wesson. In 1982, this historic house was also heavily damaged in a fire, and was subsequently demolished.